A wide variety of weapons are available to players. At the beginning of every match, all combatants start with a melee weapon, the Gauntlet, and their choice of a Machinegun, Shotgun, or Nailgun. These starting weapons give the player some offensive capabilities, but aren't enough alone to be a destructive force. Players need to seek out additional weapons which are scattered throughout the arena. Collect weapons and ammunition by running over them. Ammo boxes can be found throughout the arena when you are running low on ammunition.
Gauntlet
Machinegun
Shotgun
Nailgun
Gauntlet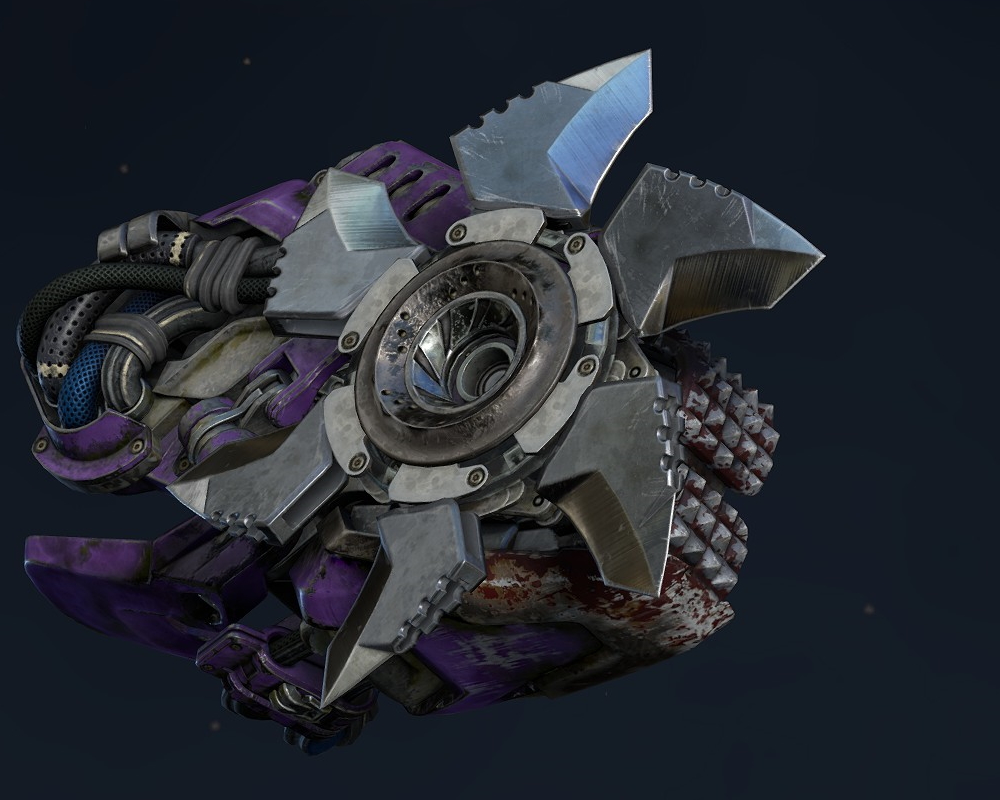 The gauntlet combines a whirling saw blade with a powerful electrical charge to create a deadly close-combat weapon. Unlike the other weapons, the gauntlet needs no ammunition, so it's always ready to go. Use it while sneaking up behind an opponent or surprise them while in close range combat. The gauntlet is a starting weapon available immediately upon spawning.
| | |
| --- | --- |
| DEFAULT KEYBINDS | 1 |
| AVAILABILITY | Starting Weapon |
| DIRECT DAMAGE | 75 |
| RATE OF FIRE | 25 |
| KNOCKBACK ON GROUND | 45 |
| KNOCKBACK IN AIR | 50 |
| RANGE | Close |
| MAX RANGE | 30 u |
| MAX AMMO | Infinite |
Machinegun
Shotgun
Nailgun
Heavy Machinegun
Super Shotgun
Super Nailgun
Tri-bolt
Lightning Gun
Rocket Launcher
Railgun
Heavy Machinegun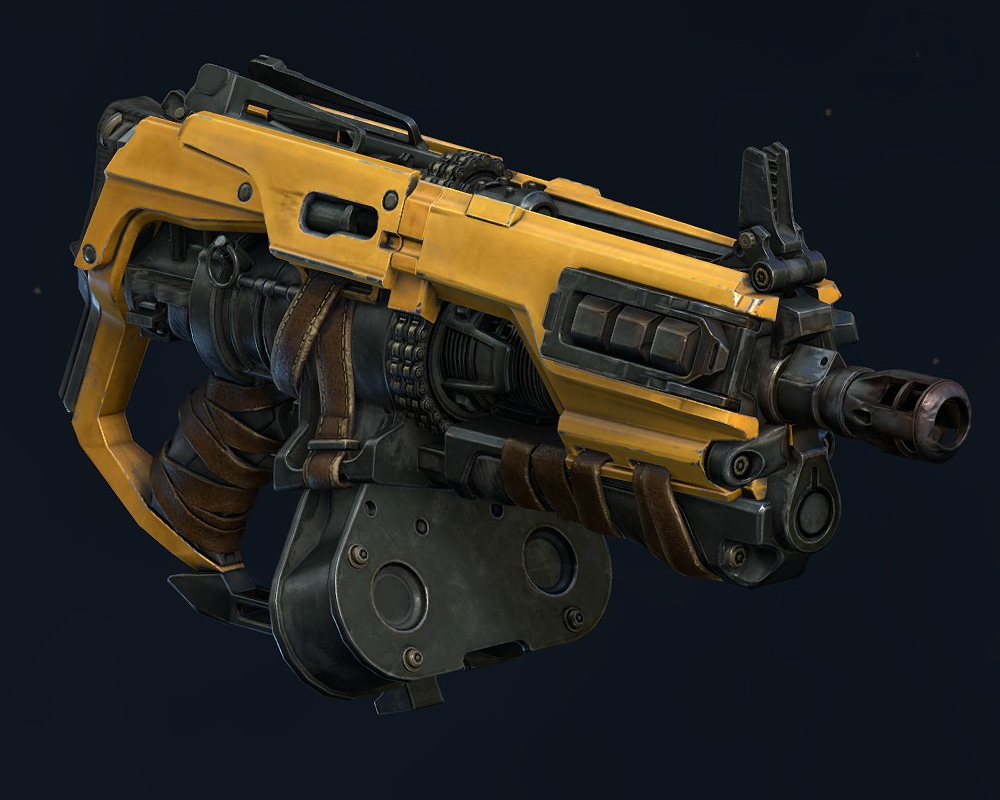 The Heavy Machinegun has an increased firerate and damage over the starting variety, but the same properties still apply. Compared to the Lightning Gun, the spread on the HMG allows for a little more leniency in aiming in exchange for lower damage, but with the added ability of being able to return fire against champions at long range.
When an enemy is very low on health, you can choose to zoom in for slightly more damage per bullet in exchange for a lower rate of fire. The lower rate of fire may not be ideal for most encounters, but it is a great way to finish an opponent off.
| | |
| --- | --- |
| COMMON ABBREVIATION | HMG |
| DEFAULT KEYBINDS | 2 |
| AVAILABILITY | Pick-up Weapon |
| DAMAGE PER SECOND | 100 |
| DIRECT DAMAGE | 10 |
| DAMAGE, WHILE ZOOMED | 15 |
| RATE OF FIRE | 100 ms |
| RATE OF FIRE, ZOOMED | 150 ms |
| KNOCKBACK ON GROUND | 7 |
| KNOCKBACK IN AIR | 8 |
| PROJECTILE SPEED | Instant (Hitscan) |
| SPREAD | 0.03 |
| SPREAD, ZOOMED | 0.009 |
| MAX RANGE | 6,000 u |
| AMMUNITION TYPE | Bullets |
| STARTING AMMO | 100 |
| MAX AMMO | 150 |
Super Shotgun
Super Nailgun
Tri-bolt
Lightning Gun
Rocket Launcher
Railgun