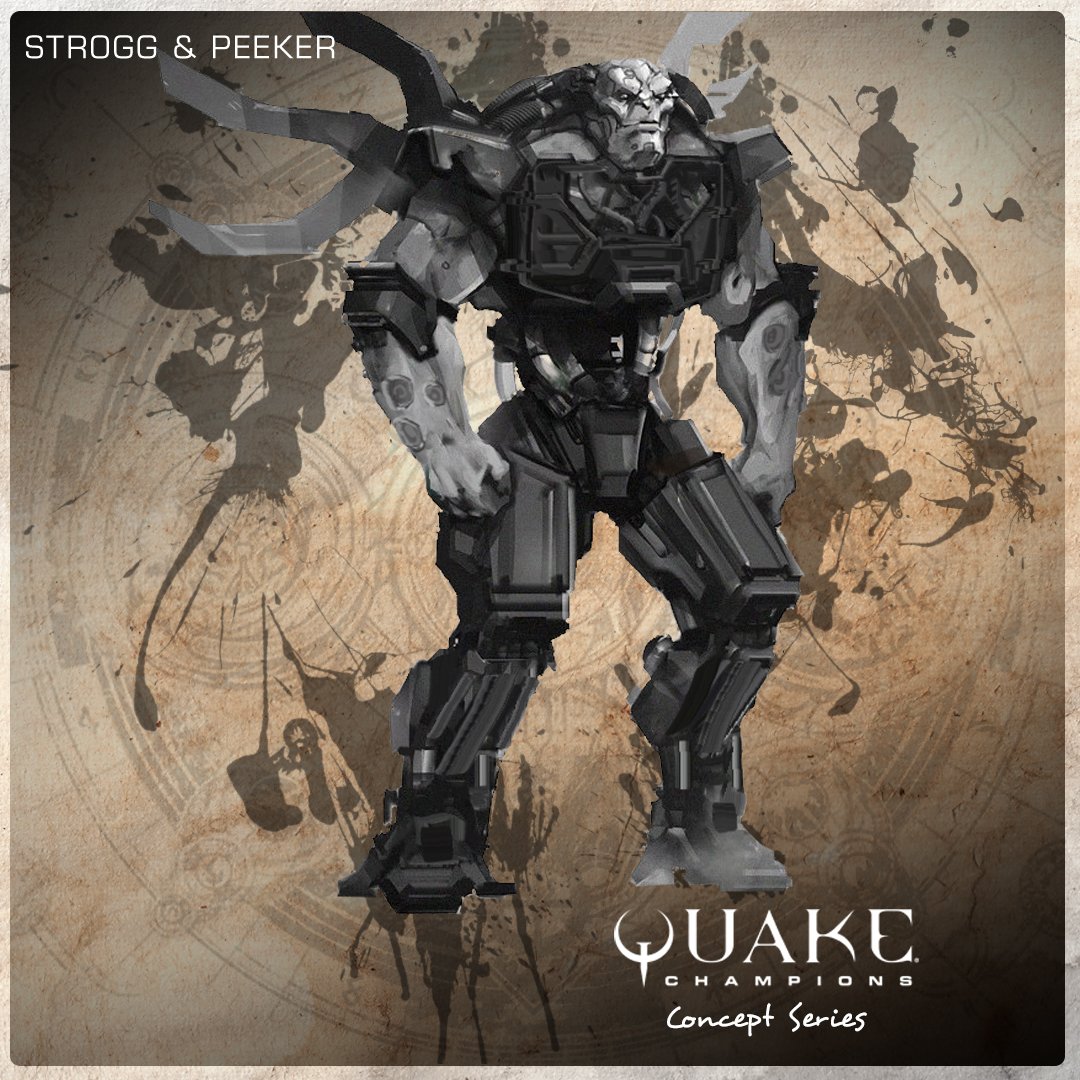 Strogg & Peeker: Undying Infiltrators
They remember when all Strogg received the same order: to harvest the lone human before he reached the Slipgate. But they failed. All Strogg failed.
At the instant the human destroyed the Slipgate, the infiltrator was just a dozen paces behind, preparing to strike. But then a blast of crimson light engulfed it and all went dark. When it regained function, the infiltrator concluded that it was seeing its surroundings through its malfunctioning drone. But that conclusion was incorrect.
Now there is no order – only foes of the Strogg.