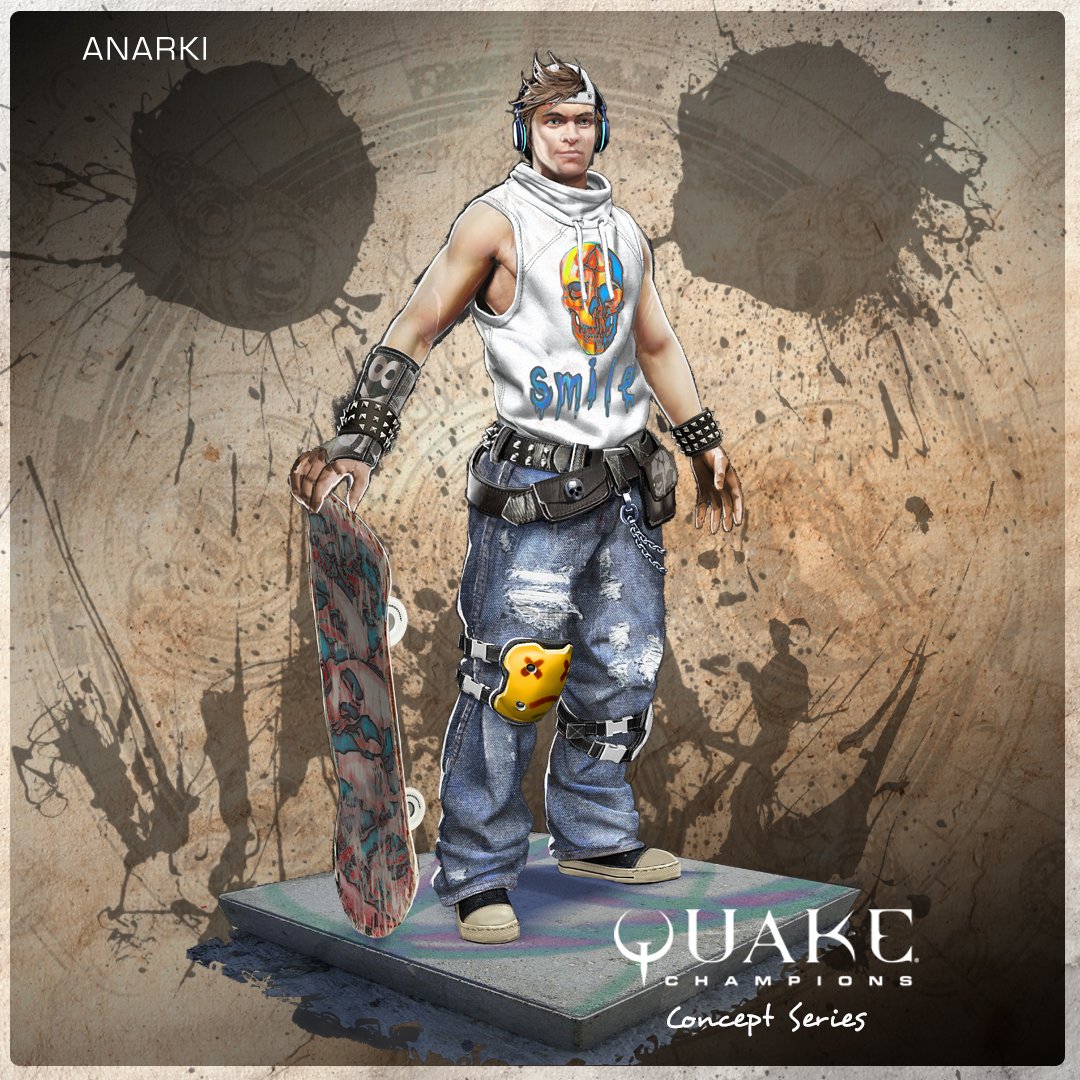 Anarki: Transhuman Punk

Anarki's rebellion began with the usual self-vandalism, but he craved something greater, and found it in transhumanism. Addiction, injury, disease… Why tolerate flesh if he could replace it? Using family riches, he underwent increasingly extreme cybernetic surgeries. After a microelectrode pierced his pineal gland, Anarki perceived a surreal, alien reality breakthrough! He eagerly sought more procedures, ignoring the insomnia. Each strengthened his perception of the hidden realm. But only once he met a girl who saw it, too, was he sure he could reach it.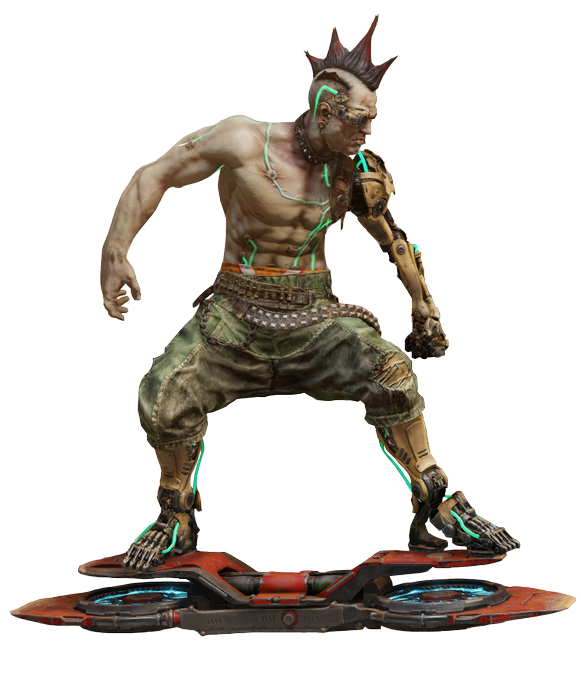 Check out the comic book for more details into the backstory of Anarki, available on Amazon and Comixology.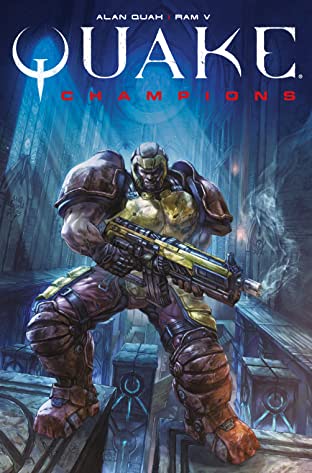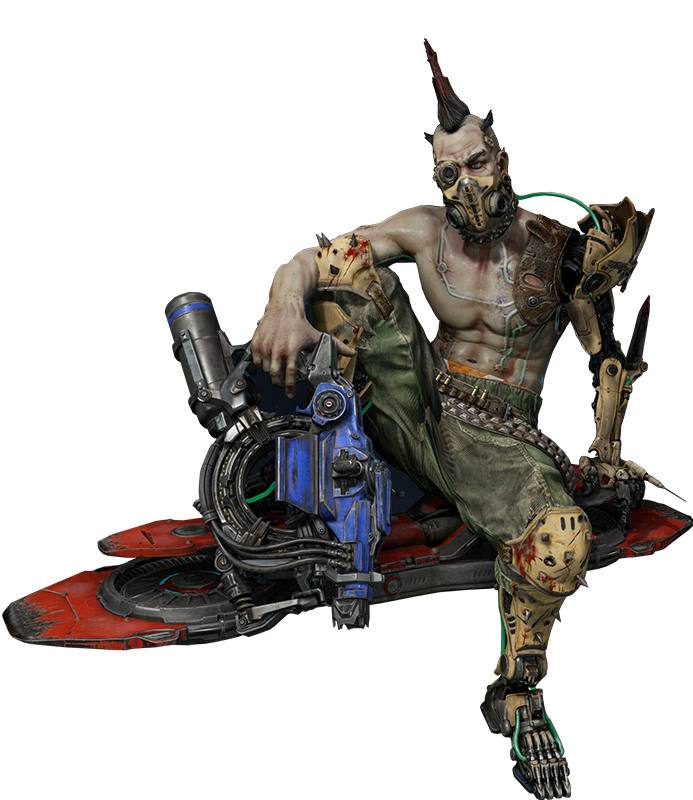 Shrieker
Given to Anarki by his guitar idol, he used it in every show. The idol neglected to tell him he'd sold his soul to the devil for it. Now it whispers things to him when the music stops.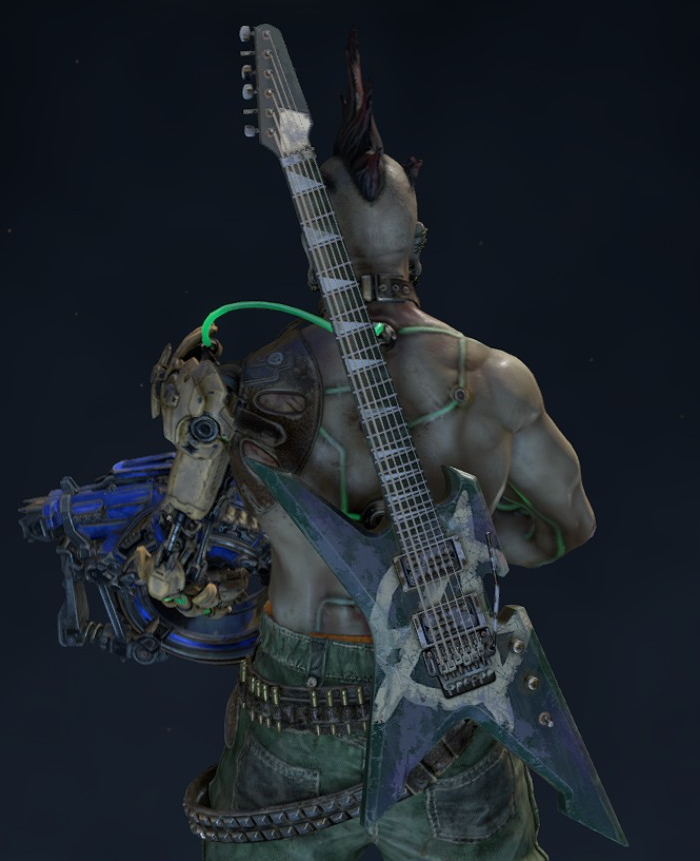 Anarchist's Cry
Helpful Advice
Stabilizer
Corpse Grinder
Anarki Ghost Custom
Unicorn Hat
Warlock's Broomstick
Elf Hat
Snowman
QPL Season 1 Belt