Season-19 is LIVE! Patch Notes + Week 1 Challenges…Surfs up!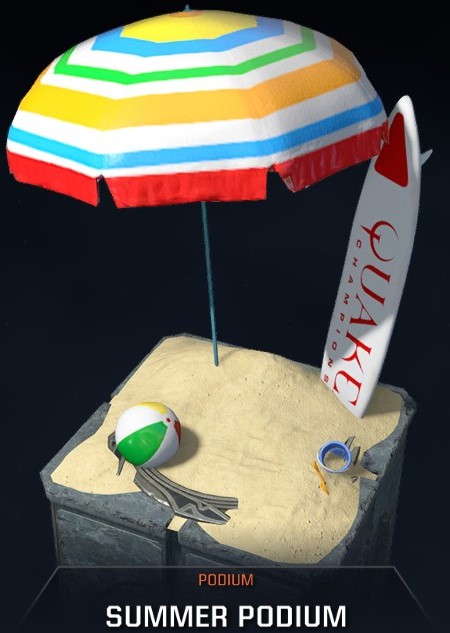 Good Afternoon Quakers! Season-19 our Summer update has just released, and we are going to the beach this Season before QuakeCon! This Season 19 Patch includes Engine Updates, An additional panel for Advanced video options, Beach Themed cosmetics, a Rank Reset, and so much more.
If you are not already familiar with Quake Champions. We typically receive 4-ish Seasons a year that also comes with a BattlePass. Meaning we typically have 4: 10 to 12 week long BattlePasses a year. Week 1 is primarily made up of completing basic challenges such as completing matches, playing specific game modes, or using your champion's abilities a certain number of times. Note the right side of the BP does not open up until you buy the BP for 1000 Platinum (premium in-game currency).

New Season 19 Content:
🌟 Added Summer Beach Podium = BattlePass Level 50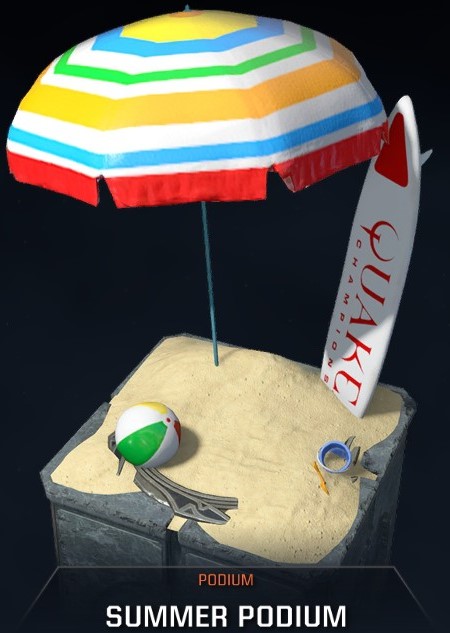 🌟 Added SUMMER BLAST water gun Lightning Gun = BattlePass Level 100, or 1000 Platinum | Solid color shader pack 500 Shards, or 500 Platinum.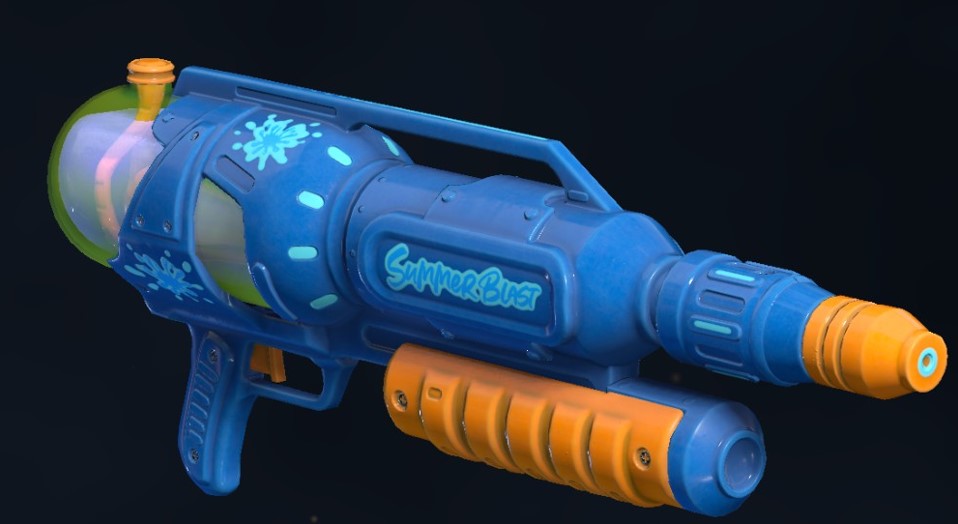 🌟 Added SUNRISE 69 Water balloon Tri-bolt = BattlePass Level 1, or 1000 Platinum | Solid color shader Pack 500 shards, or 500 Platinum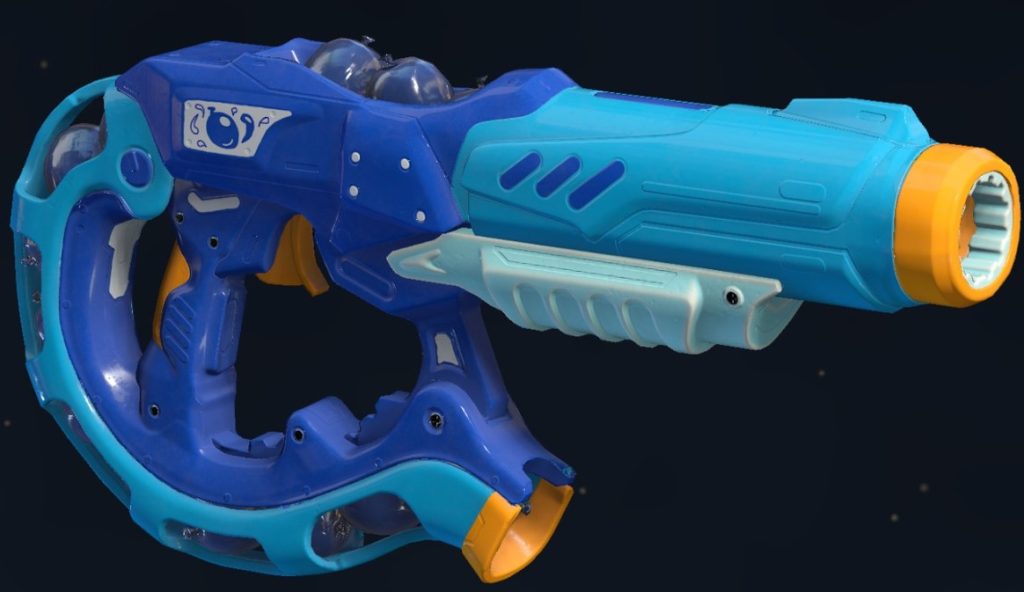 🌟 Added Anarki DEATH BY TELEVISION surfboard Vanity = BattlePass Level 34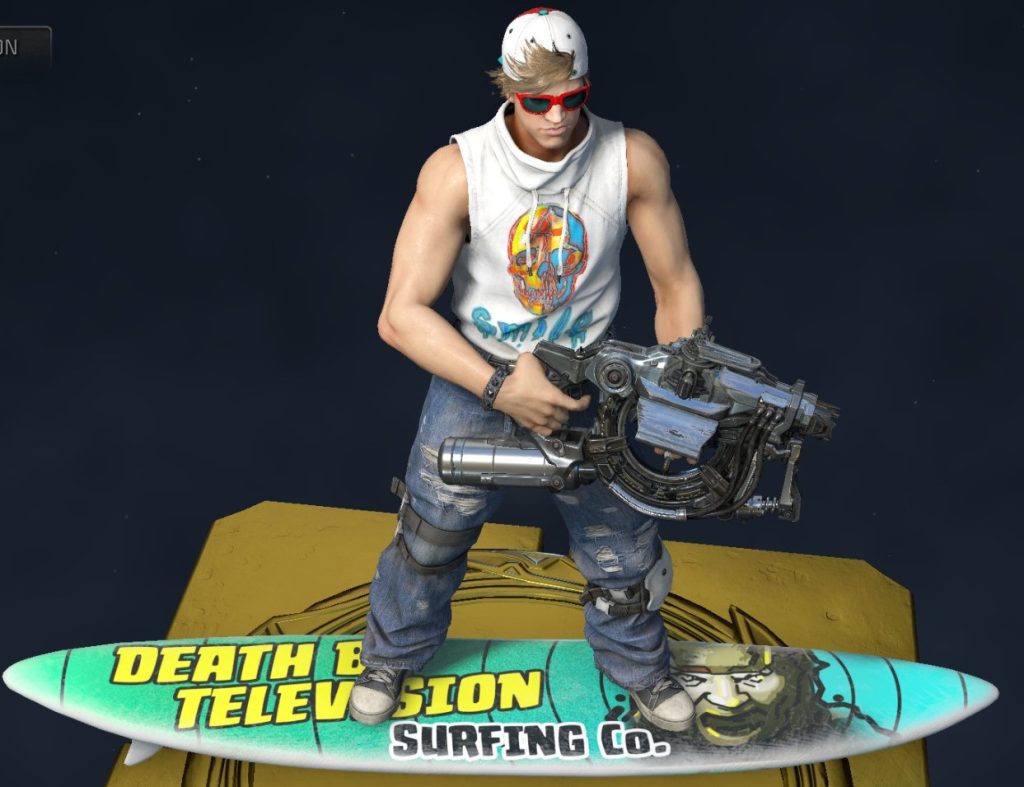 🌟 Added B.J. Blazkowicz FLY FISHERMAN'S HAT Vanity = BattlePass Level 5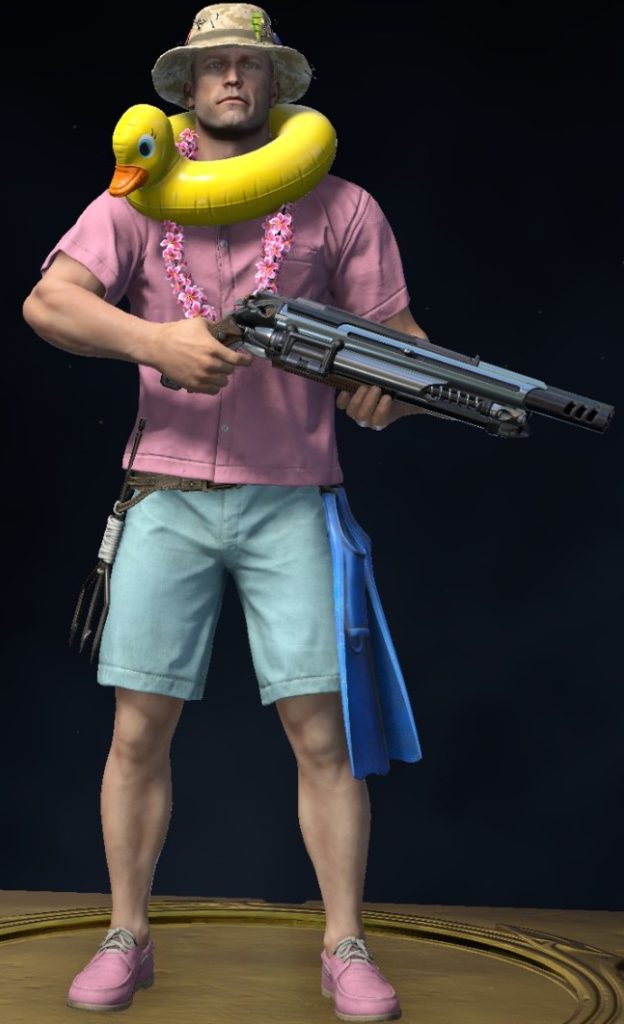 🌟 Added Nyx SUNHAT Vanity = BattlePass Level 69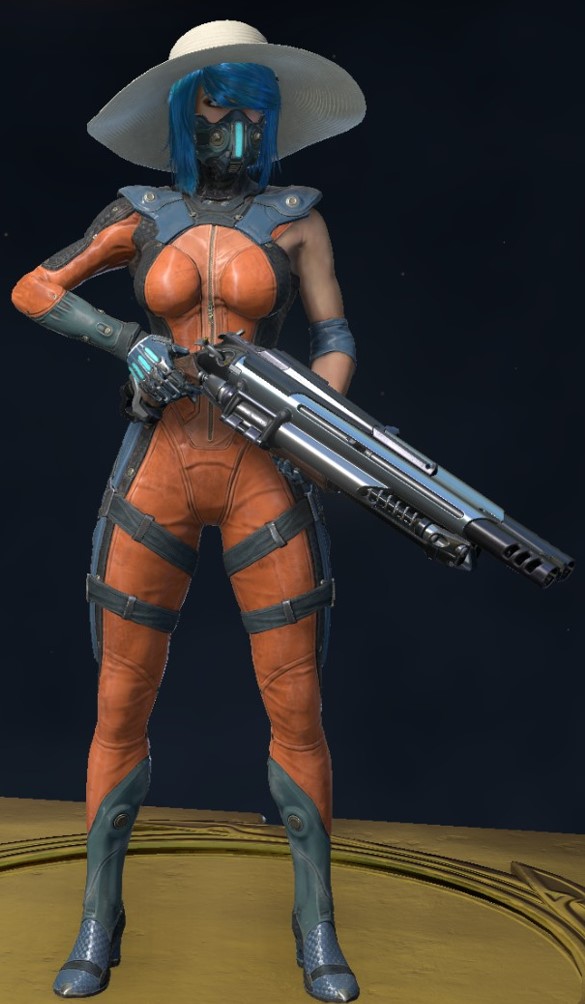 Added a new advanced video options menu, which contains the following new options:


⭐ Fog Volumes – Disable fog volumes
⭐ Transparent Particles – Disables all transparent particle fx
⭐ Cubemap Reflections – Disables cubemap reflections
⭐ Screenspace Reflections – Disables screenspace reflections
⭐ Light Shaft FX – Disables light shaft fx, such as god rays from the sun
⭐ Water Simulations – Disables water simulations when shooting or moving through liquids
⭐ Water Caustic FX – Disabled caustics fx
⭐ Scorchmarks Effects – Disable weapon scorchmark decals
⭐ Weapon Effects – Disable all weapon end effects, such as explosions and sparks.
Added a new game option:
⭐ Champion Blood FX – Disable blood on hit and death
Engine Updates:
🔹 Set a max fps cap at 300, to address gameplay issues we have identified occur when your opponents are running higher framerates than their max packet rates
🔹 Increased max packet rate from 200 to 300
🔹 Reduced max Lag Compensation period and history size from 300 ms to 200 ms
🔹 Engine optimizations, improvements for CPU bound users
🔹 Reintegrated Nvidia Reflex
🗒 Updated to the latest Nvidia SDK
🔹 Fixed crash in the Chromium Embedded Framework when viewing the Learn section in the Main Menu
Map Updates:
🔹 Awoken – Fixed orb collision exploit above power-up hallway
🔹 Crucible – Simplified stone textures, removing lava sub materials
🔹 Corrupted Keep – Fixed an FX issue which may have been hindering map performance
🔹 Deep Embrace – Fixed exploitable rock on the docks ring-out
🔹 Deep Embrace – Added a texture management config to manage texture quality
🔹 Deep Embrace – Fixed dire orb exploit near power-up
🔹 Deep Embrace – Fixed exploit near LG LA
🔹 The Molten Falls – Fixed exploit near bones ring-out between RG & SNG
🔹 Vale of Pnath – Fixed collision on HA churro pillar
🔹 Vestibule of Exile – Fixed wall collision left of the HA jumppad
🔹 Vestibule of Exile – Fixed two collision issues where players could get stuck, one in the narrow foggy tunnel, one next to the HA jumppad
Champion Updates:
🔹 Keel – Reduced delay between grenades from 500 ms to 400 ms
Weapon Updates:
Starting Shotgun
🔹 Reduced damage falloff range from 386 u to 256 u (9.65 m to 6.4 m)
Starting Nailgun
🔹 Increased damage from 10 to 12
Super Shotgun
🔹 Reduced damage falloff range from 386 u to 320 u (9.65 m to 8 m)
🔹 Increased knockback from 1.0 to 1.25 on ground and to 1.5 in air
Super Nailgun
🔹 Increased projectile speed from 1800 ups to 2000 ups (45 m/s to 50 m/s)
Rocket Launcher
🔹 Increased the splash damage trace reversal from 10 u to 16 u
Bot Updates:
🔹 Added support to play Timelimit Duel alone or vs a bot in Custom Game
🔹 Added support to play Duel Rounds vs a bot in Custom Game
🔹 Improved Tri-bolt aim targeting
🔹 Improved respawn times
🔹 Increased the "Human Teammate Defer Powerup Distance" from 768 to 1024u
🔹 Increased the priority of hitscan weapons
Sound Updates:
🔹 Fixed reverb voices not being managed by the Champion VO volume slider
🔹 Spectators no longer hear "You Win", "You Lose", or "Round Draw" announcer sounds
Game Updates:
🔹 Fixed the third person beam muzzle size for every lightning gun.
🔹 Sort champions on CTF endgame podium by Score instead of XP
🔹 Fixed totem health (issue which required Peeker to need more shots than necessary to destroy the totem)
🔹 Fixed Loveless LG texture quality
🔹 Updated Loveless LG beam fx
🔹 Fixed main menu/customization/profile podium rotation (we haven't yet had a podium where this issue was noticeable, but this had to be fixed for the new seasonal podiums)
🔹 UI – Updates to Battle Report skipping logic
🔹 Fixed a texture quality issue for scorch marks, trails, and explosions causing lower quality than desired at Low, Medium, & High.
🔹 Moved Gore Details & Blood Enabled from Advance Video to Game Settings
🔹 Moved FPS Display and Performance Icon settings options from Game to HUD Settings
🔹 No longer save max fps in the backend config, as this is a hardware dependent value
🔹 Updated Russian "Bug Report" localization
🔹 Reduced ranked mode XP
🔹 Reduced TDM 2v2 minimum respawn time from 3 to 2 seconds (previously deployed to live)
🔹 Reduced TDM 2v2 maximum respawn time from 10 to 5 seconds (previously deployed to live)
Service Updates:
🔹 Ranking Reset – 1500 Starting SR, all tier values +300 SR from previous tier values
🔹 Anti-cheat updates
🗒 Fixed compatibility with Logitech GHub
🗒 Fixed gamepad compatibility
Additional Notes:
🗒 Streaming applications, such as OBS, may need to be ran as administrator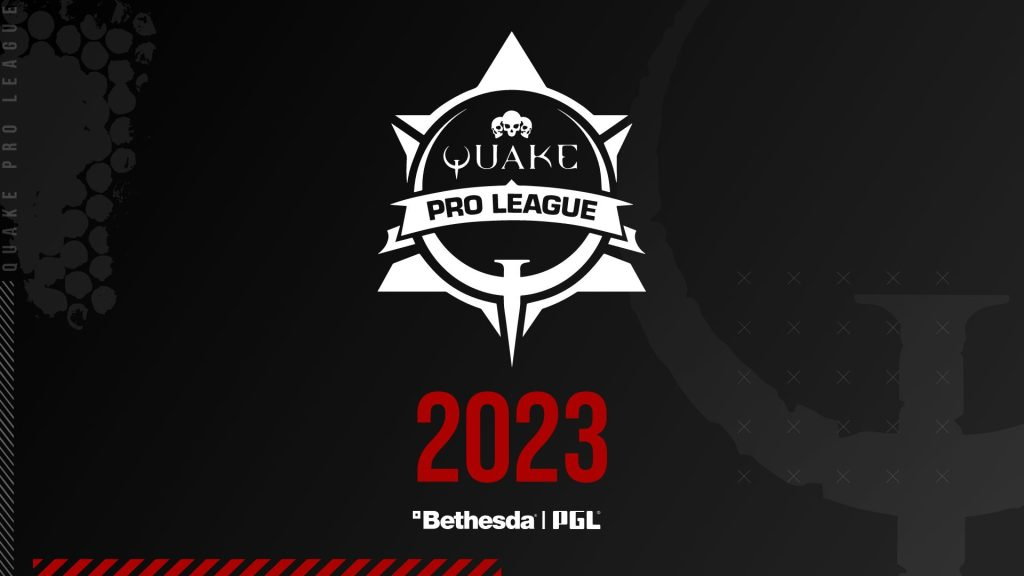 Our Professional e-Sports League the Quake Pro League is made possible as a joint partnership between Professional Gamers' League (PGL), Bethesda | ZeniMax, and id Software. Currently Season 4 of the Quake Pro League (QPL) is under way. with Week 15 happening this Saturday! Quake World Championship this August at QuakeCon 2023 August 10th to 13th!
The last of the Qualifiers will be the North American on the 8th of July 2023!
ARENA POOL FOR 2023 SEASON 4: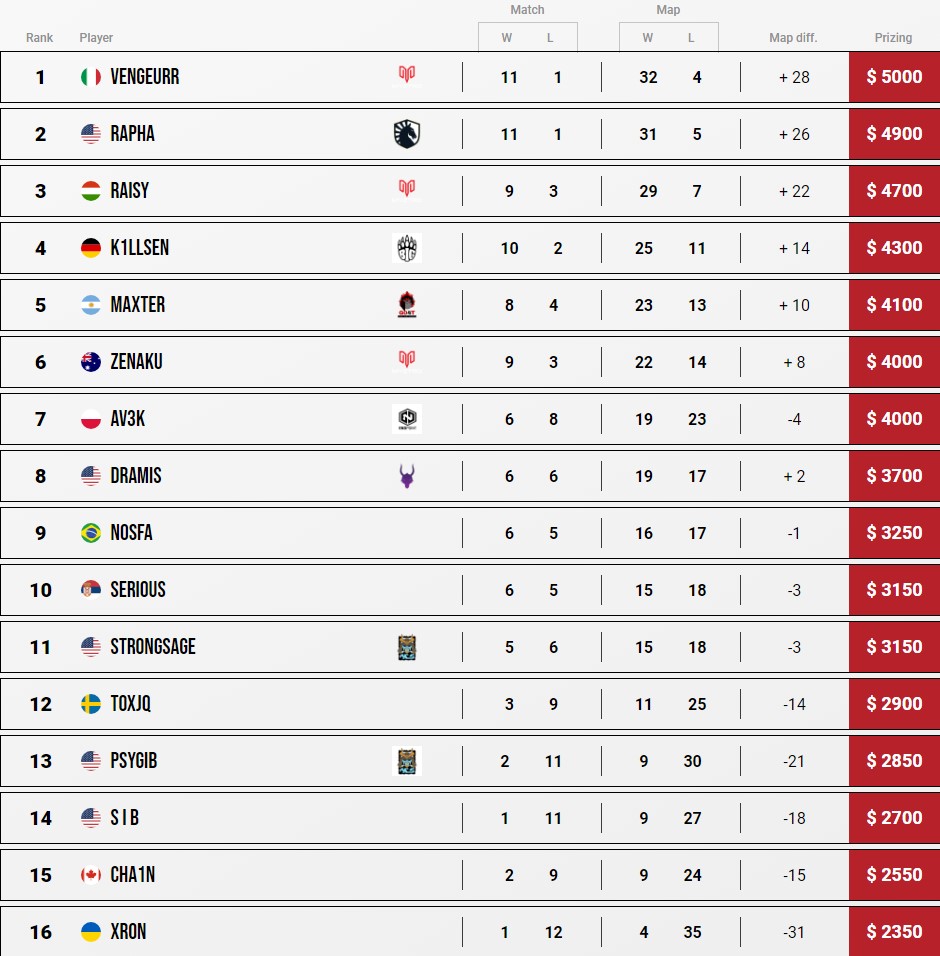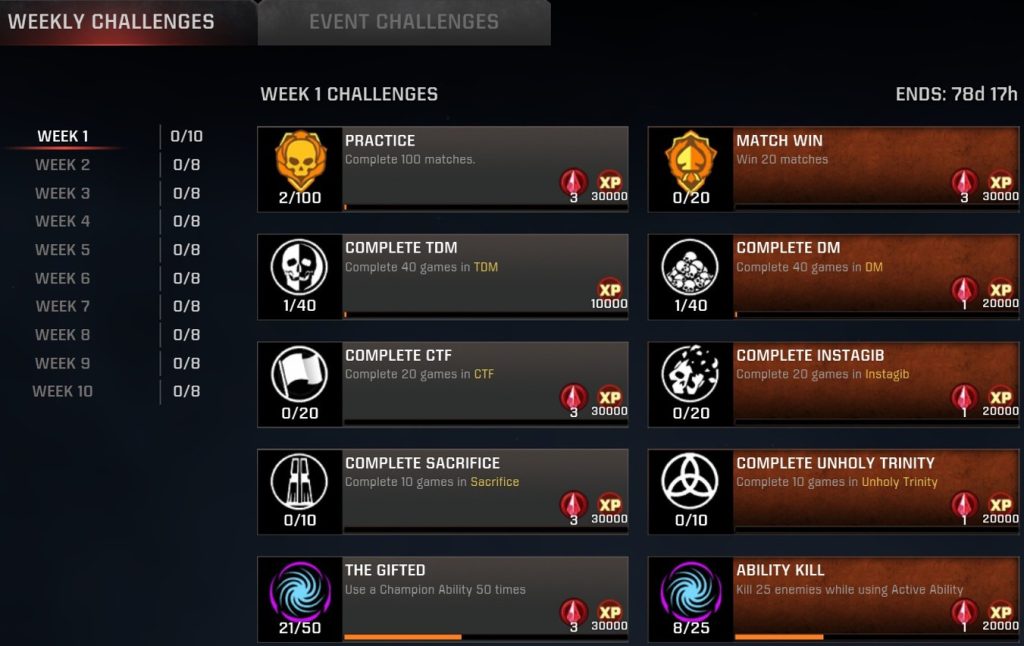 Don't forget to Q for TDM, CTF, Sacrifice, DM, Instagib, and Unholy Trinity this week, as everyone benefits from playing those game modes!
A new set of challenges opens up every Wednesday at 8:00 PM EAST | 2:00 AM CEST. The challenges are broken up in 2 parts. First their week, and then their side left side | right side. The left side consists of the free challenges you can obtain without buying the Battlepass. The right side is accessible after buying the Battlepass. The right side tends to be slightly harder, but gives additional XP as well as shards. Bot Games work as well for these challenges. 78 DAYS REMAIN FOR SEASON 19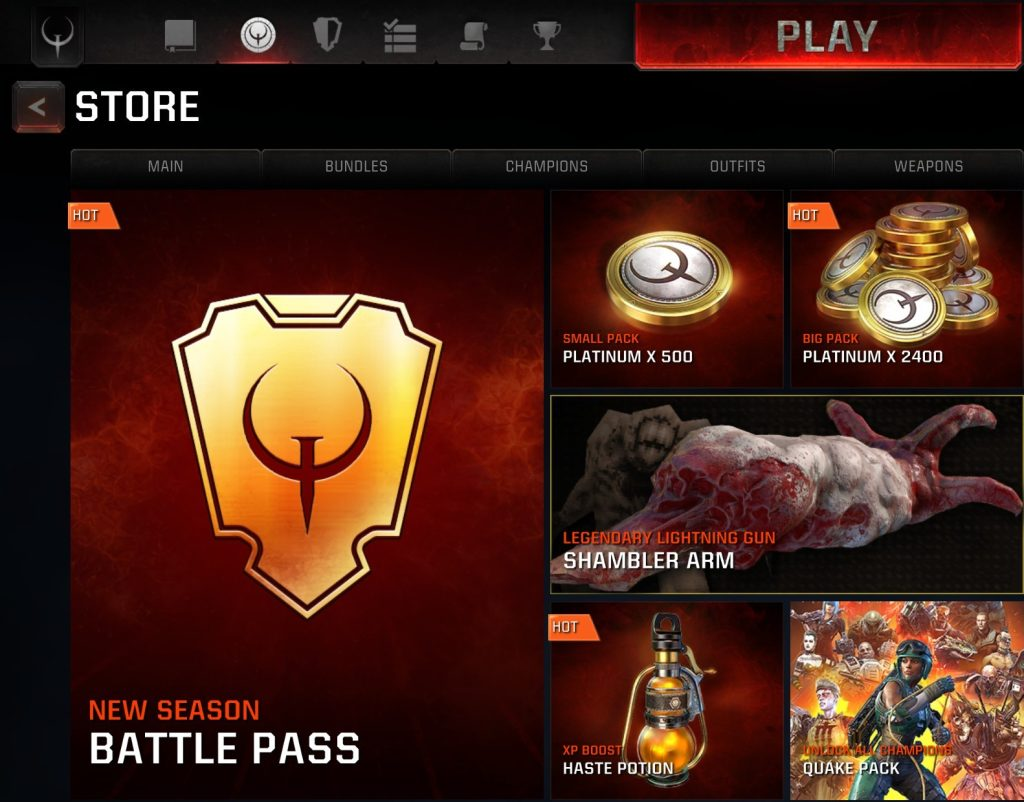 You can buy the BattlePass for 1000 platinum. Platinum is the Premium in-game currency in Quake Champions. You can Purchase Platinum in game any time you would like. Quake Champions has also been released on the Microsoft Store. You can Purchase Platinum in the Microsoft Store out of game as well.

The Battlepass itself is separated in 2 rows. The top row is the free version. You can acquire all the items here just by playing the game to level up your Battlepass. The bottom row is unlocked only with the purchase of the Battlepass. This is retroactive. So, if you are at level 50 and decide at that point you want to buy the Battlepass. Everything below level 49 will be added to your account. Keep an eye out for levels 2 & 35 as these levels give you an automatically applied haste salve which gives you Triple XP for 7 whole days.
Once you have purchased the BP click the shield at the top of the screen, and hit the activate button that will be below the season 19 Name Plate.

Two haste salves are provided to you during the BattlePass at level 2 & 35. 106 Shards can be acquired this season, and 110 platinum during this season's BattlePass. Lots of Summer themed goodies this season. Note if you already own an item it instantly converts it to shards. Level 101 onwards changed starting in season 14. There is technically a 2nd half to the Battlepass levels maxing out at level 200. Level 101 to 200 has rewards as well. Every 5 levels starting at 105 you will receive 1 shard. While every 10 levels starting at level 110 you will receive 1 shard, and 1 Reliquary. The only exceptions being 190 where you receive 3 shards, and 200 which you will receive 5 shards. I have not verified if this is still the setup for Season 19…Gotta push those levels up first.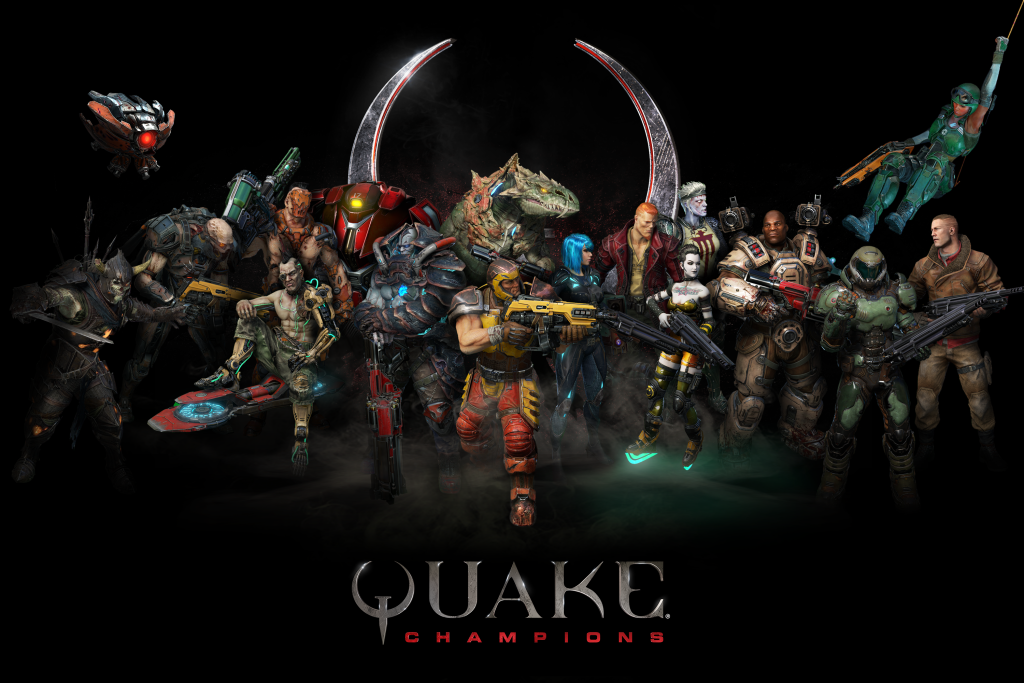 Quake Champions is now part of the extended Microsoft | Xbox family, and Xbox has given Quake Champions lots of love, and attention since Quake joined. Quake Champions is now on the Microsoft Store, and was also added to the PC version of Xbox Game Pass. The Ultimate Edition of the PC Xbox Game Pass Subscription service will give you the Champions pack for free upon login.
Official Quake discord here: discord.gg/Quake
all bugs need to be posted in the "#bug-reports" channel under the "QC FEEDBACK" header in the official discord. Video clips, or screenshots of your issue are very useful for the developers.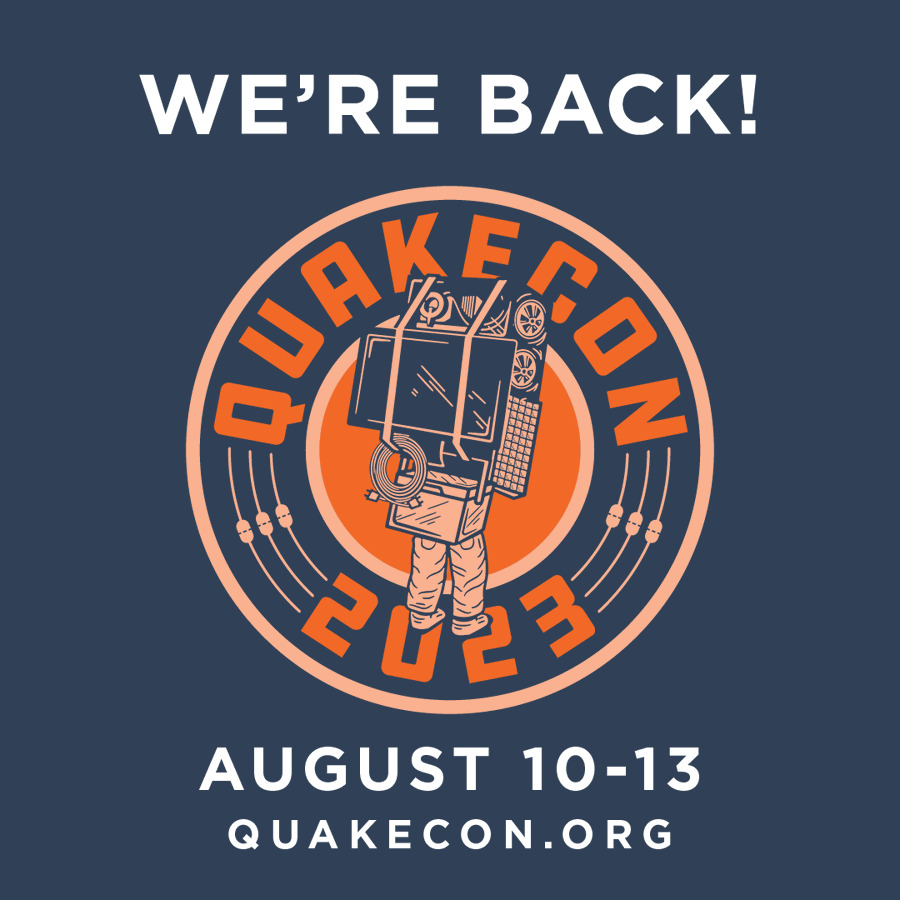 Lastly in other news QuakeCon 2023 has been announced as an in person event in Grapevine, Texas to take place between August 10th to 13th. This will be a Bring Your Own Computer targeted CON so start prepping your RIG's yearly migration to QuakeCon.
Read more about QuakeCon 2023 here from Bethesda!
HAPPY FRAGGING FOLKS, AND WE SHALL SEE EACHOTHER IN THE ARENAS!
About Author