Sign-ups end tomorrow for Aster's Summer Frag Fest FEB 12th & 13th in #QuakeChampions!
Good morning Quakers. Sign-ups end tomorrow February 11th for Aster's Summer Frag Fest, so there is still time for you to join!
Important Links to Follow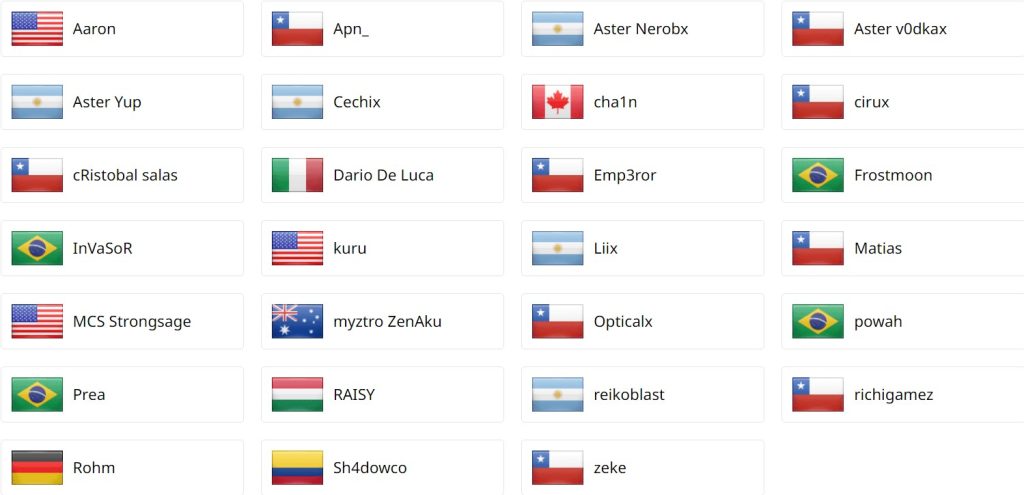 Organizer Information
Description:
Aster Summer Frag Fest
A new tournament for all of you guys!
DATE AND TIME:
🗓️ February 12th
⏰ The matches will start at 15:00h (GMT-3):
• 12:00h – Los Angeles, EE.UU.
• 15:00h – Chile / New York
• 15:00h – Brazil / Argentina
• 19:00h – Spain
SETTINGS:
• Mode: Timelimit Duel
• Timelimit: 10 Minutes
• Fraglimit: 100 Frags
• Overtime: Sudden Death
MAPS:
Streams are open to everyone:
1- kirkcaster
Rules:
Aster Summer Frag Fest,
Any level or elo is allowed
Modality: Duel Tournament
Players from anywhere in the world are allowed,
Español:
Sistema de brackets
SA v/s NA siempre en servidor ad-hoc
Brackets serán al azar.
Sistema prioridad de servidores:
Home – Away – Home (SA-NA-SA OR NA-SA-NA)
El que este arriba en el bracket siempre será "Home"
Brackets serán Bo3
Todos los jugadores deberán estar presentes en Discord (https://discord.gg/qggbqXrVG6) al menos 10 minutos antes de que empiecen.
Todos los jugadores deben de realizar check-in del torneo. Los check-in atrasados serán permitidos, pero sólo con un retraso máximo de 15 minutos y deberán ser solicitados en el canal del Discor (#late-check-in)
La Gran final será Bo5 con un mapa de ventaja al ganador del WB
English:
Tournament Rules
Bracket system.
SA v / s EU will be played in ad-hoc server.
Brackets will be random.
Server priority will be: Home – Away – Home ( SA-NA-SA or NA-SA-NA )
brackets will be BO5 with map advantage for the winner finalist
All players must join the discord server (https://discord.gg/qggbqXrVG6) at least 10 minutes before the matches starts.
All players must check-in in the tournament. Late checks will be allowed ( 15 minutes tollerance ) and must be asked in the Discord server ( #late-checkin ).
Grand-final are BO5
HAPPY FRAGGING FOLKS, AND GOOD LUCK TO ALL THE CONTESTANTS PARTICIPATING!
About The Author