Yup about the South American QWC qualifier: "…having our own tourney is super important, we love Quake and we are super passionate about it."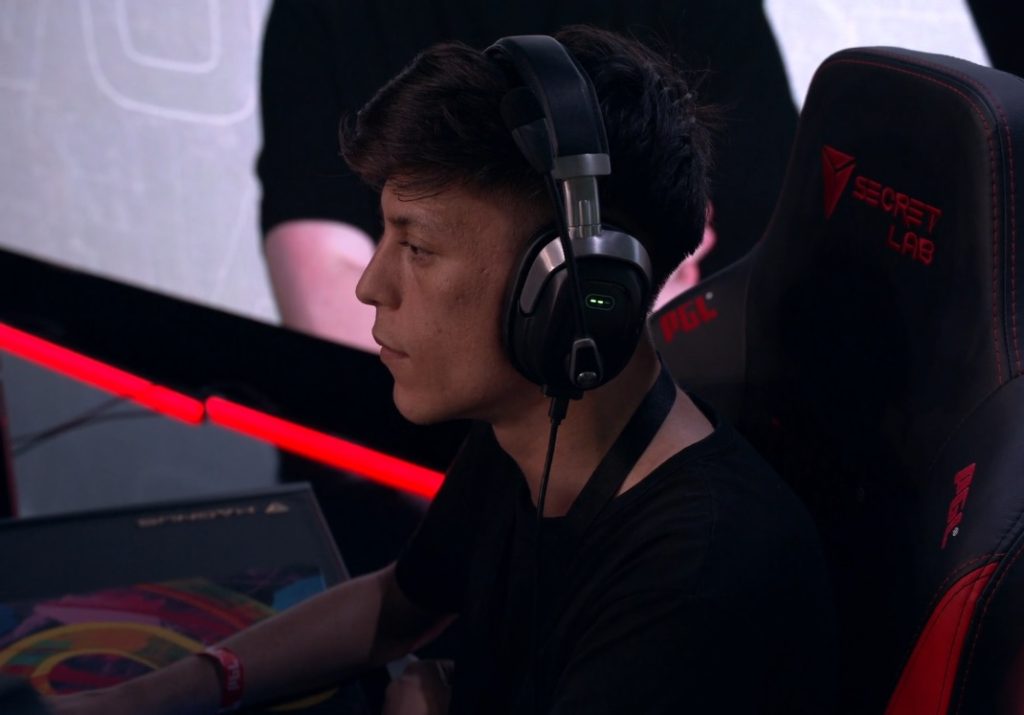 Last year, Argentinian Pablo "Yup" Velazquez plowed through the South American qualifier for Quake World Championship 2022 and qualified to the LAN in Bucharest, where the 23-year old had a chance to play alongside the best in the world. In 2023, he aims for another shot at proving himself on the big stage. Church of Quake had the chance to briefly talk with the South American prodigy.
What expectations did you have going into 2022?
First of all, thank you for this interview, and I always have big goals and dreams for the future. They keep me motivated even if unlucky things happen but my main priority was making it to the Quake World Championship and playing my first LAN, which thankfully I did. 
So how did you feel when you qualified to QWC?
It was such an amazing moment, just pure joy. I was so close in each tournament and with the time and work that I put in, I was feeling that I was super close to qualify. At the end of the day it was totally worth it and really crazy at the same time because I was going to play with the best players in the world.
Before managing to qualify to QWC through the South American qualifier, you attended four Global Qualifiers. What difference does it make for you and for the SA scene to have their own qualifier?
One of the differences that I feel when playing the global qualifiers is that you don't really know the playstyle of the other guy. For example I always feel like EU players play way different than NA and every player has their own strengths and weaknesses, but since the SA community is kinda small we know each other pretty well, you know what to expect most of the time. But that's what makes Quake so fun, you always have different scenarios. Also I think having our own qualifiers is a really big deal, without it a lot of the SA players wouldn't feel motivated to play and grind the game. Playing with high ping is not for everyone, so having our own tourney is super important, we love Quake and we are super passionate about it.
How was the experience in Bucharest? What expectations did you have before the event? Do you have any memorable moment from there?
The experience was incredible overall. Sadly I didn't reach my expectations which was making it top 16, but I learned a lot of things that will help in the future and to grow as a player. Just being there and hanging out with the boys and meeting them for the first time was such a blast, plus the support that I had the whole tournament from the SA community was one of my best memorable moments.
A month after QWC you were picked up by Aster Esports. What does it mean to you playing under an org now?
To be honest I'm glad to be part of them, they are super supportive and helpful in so many ways since the beginning, with a good core of dedicated people. I know we can make it really far not only in Quake but in esports in general. So I try to take it as serious as possible because now it feels like you're part of a big family, not just playing alone. We have a lot plans for the future so follow us in this journey.
What is your attitude towards attending other LAN events outside QPL?
I'm always open to play in more tournaments so I'm gonna try my hardest to be in another LANs as well, with the help of my team I think it's very likely to happen. 
What are your goals/visions going into 2023?
As I said, playing tournaments and making it to the Quake Pro League are my main goals in Quake. Hopefully we will continue having support for the game and from Bethesda because I really enjoy playing Quake Champions. So who knows what the future is gonna look like.
Velazquez is set to play in the first Global Qualifier for Quake World Championship 2023 this Saturday, starting at 10:00 AM EST.
About Author