QuakeCon's 2023 Schedule has been Posted!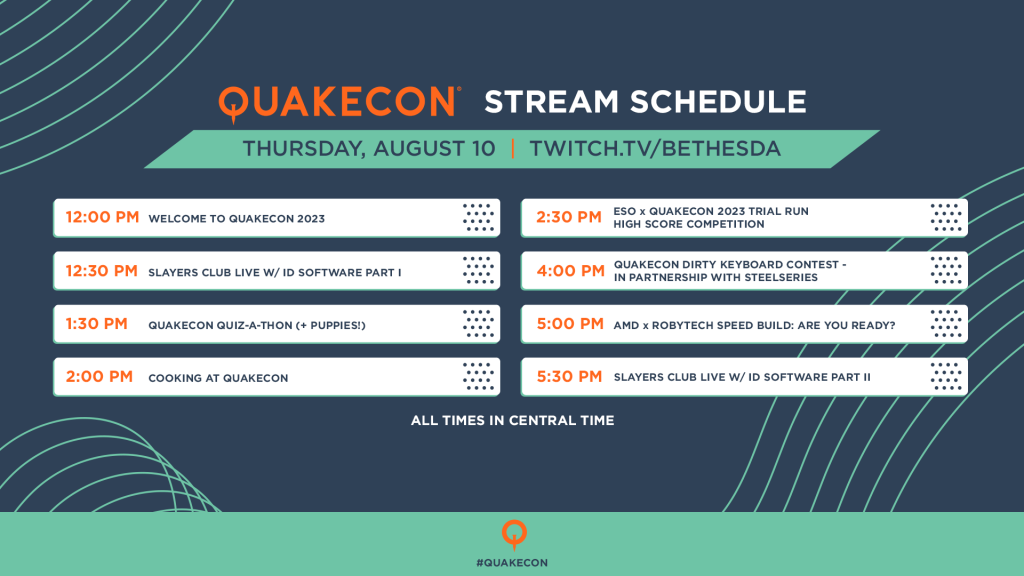 Good Morning Quakers! QuakeCon's Schedule for this year has been posted for all its festivities being offered this year. For attendees Registration, and the BYOC area will open at 8AM LOCAL Time. That is Central Time. From here you will have 4 hours to wait in LineCon, Setup your Rig, and Settle in because at 12PM NOON CT | 1PM EAST | 7PM CEST. At Noon the Welcome stream will start In Hall E. The Next Hall over from the BYOC…Not to be confused with the other hall next door "The Touch Grass Exhibit". It's during this stream that we could expect announcements, and potentially releases! Though don't expect a new Triple AAA announcement this year.
Original tweet about Thursday's Schedule
Makes some friends to play with this QuakeCon on their official discord
Quake Pro League Starts 9AM LOCAL TIME. Check our article here about the World Championship Schedule
There are 3 Quake Champions Tournaments so far: But, no event page, or ruleset has been posted yet.
Quake Champions 2v2 TDM Thursday, August 10th 2PM Local Time.
FFA Challenge Quake Champions Qualifier Thursday, August 10th 6PM Local Time.
Quake Champions Sacrifice Saturday, 12th 2PM Local Time.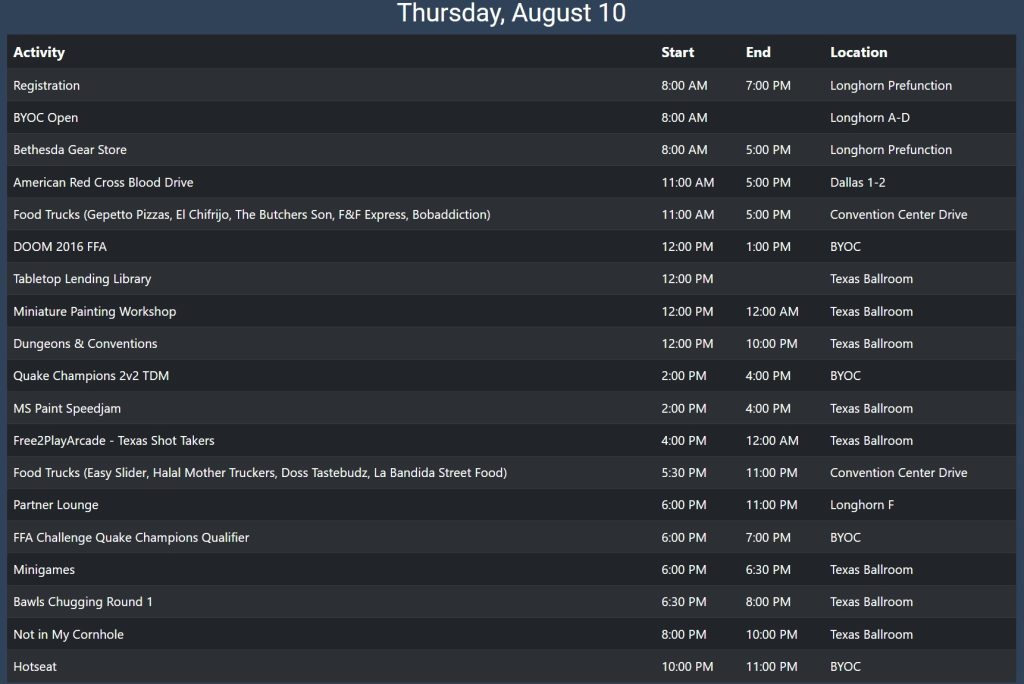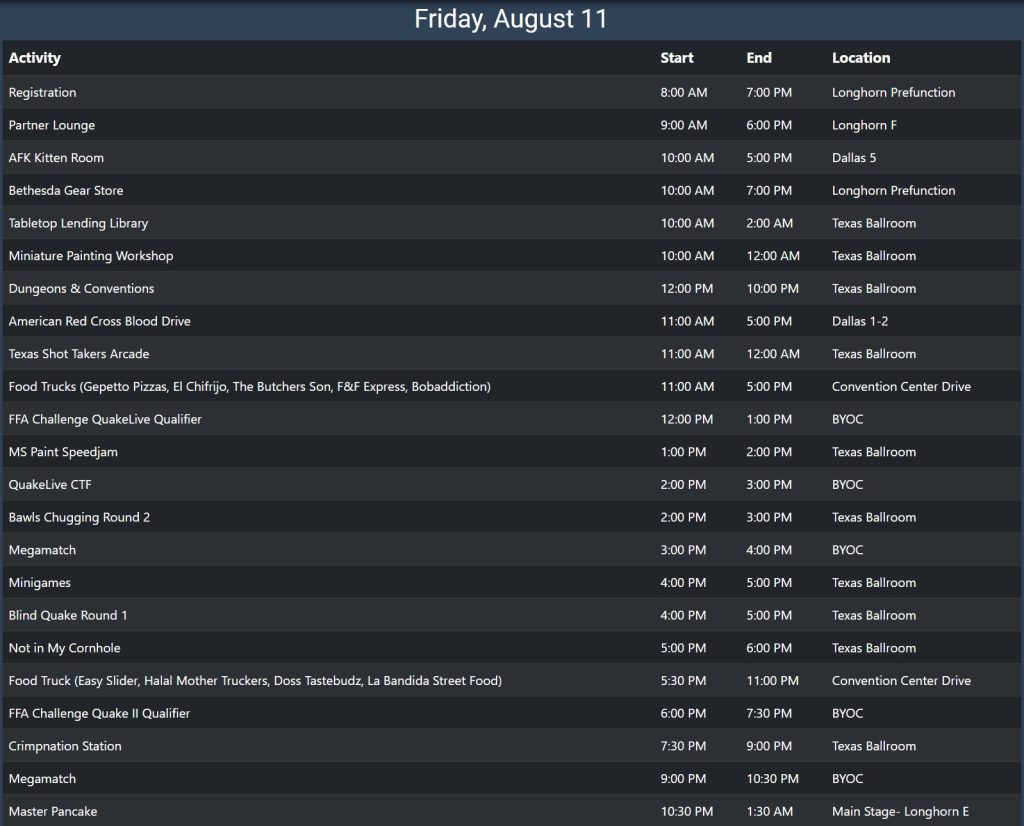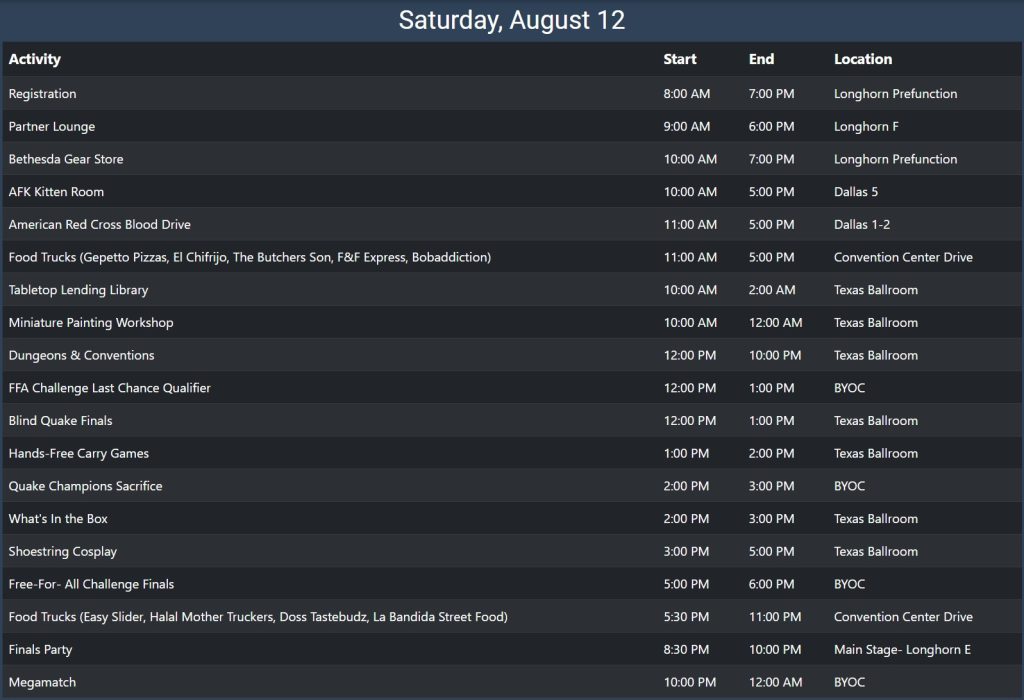 Happy Fragging Folks & Safe Travels to Grapevine this Week!
About Author