Yup unable to attend Quake World Championship 2023 after denied VISA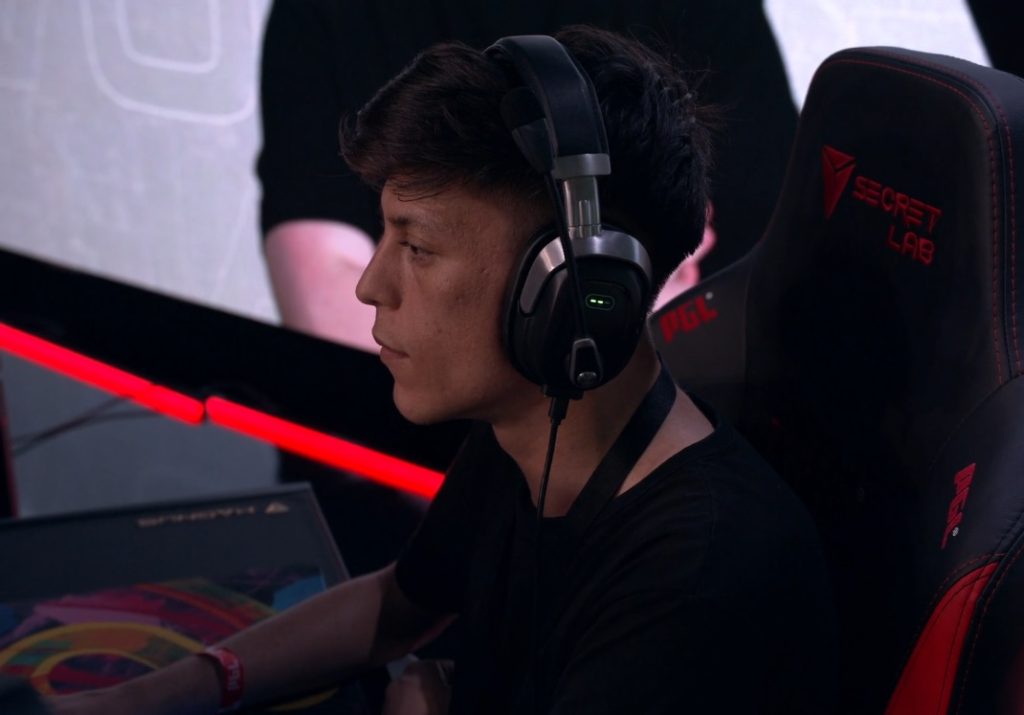 Argentinian Aster Esports player Pablo "Yup" Velazquez has announced via his Twitter that he will not be able to attend QuakeCon 2023.
Velazquez, who was in no need for a VISA last year due to the World Championships being held in Romania, has run into a brick wall with this year's application process. The 24-year-old just announced on Twitter that his VISA was denied, even though the Argentinian had made his intentions in the country clear.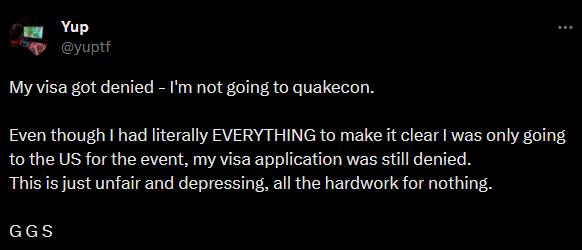 Velazquez plowed through the South American qualifier, just like last year, but will not be able to prove his worth against the top players in the most prestigious tournament of the year.
What happens to his spot remains unclear for the time being, but the Argentinian will either be replaced by another player, or his group at the event will only feature three players. Church of Quake will report on this as soon as the information is public.
Picture: PGL
About Author