#QuakeProLeague Season 3 Week 13. Saturday June 11th 10AM East | 4PM CEST.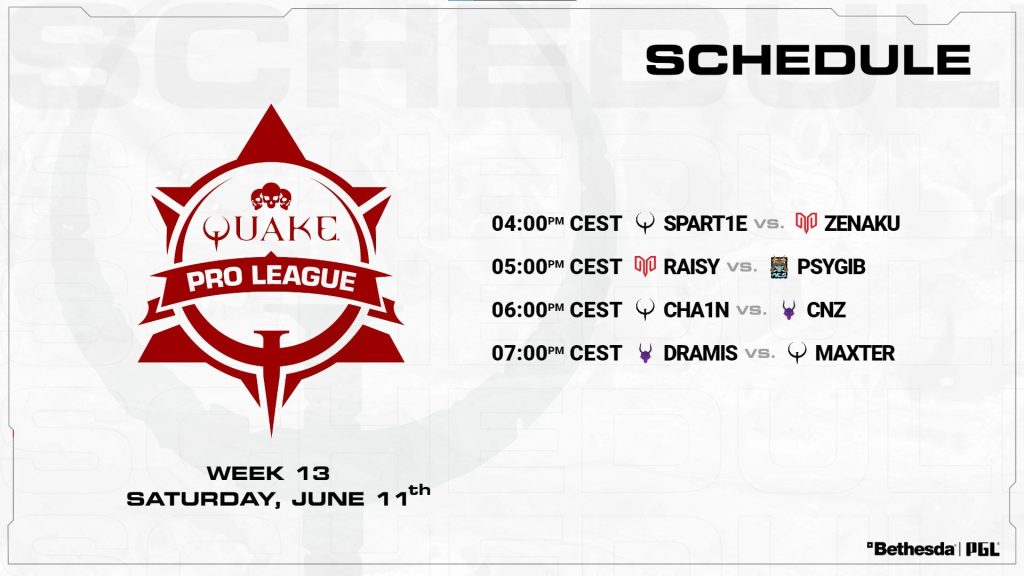 Good morning Quakers. Quake Pro League Season 3 Week 13 will be Saturday June 11th at 10 AM EAST | 4 PM CEST. The Quake Pro League World Championship has been announced to take place in Bucharest, Romania between the days of August 18th – 20th (Same days as QuakeCon in Dallas). This will will be a LAN event taking place at PGL (Pro Gamer's League) studios in Bucharest. In addition to this 4 additional Qualifier spots have been added bringing the total participants to 24 this season. Stay tuned for more information on the World Championship!
This additional Qualifier will be Sunday June 19th. Sign-ups will open Monday June 13th. The PGL website has additional information about the Quake Pro League, and Qualifiers. Additionally the Toornament page keeps up with all the other Challenges | Qualifier events.
The Challengers League has their own DISCORD. You may want to follow the discord for more immediate information.
WHERE TO WATCH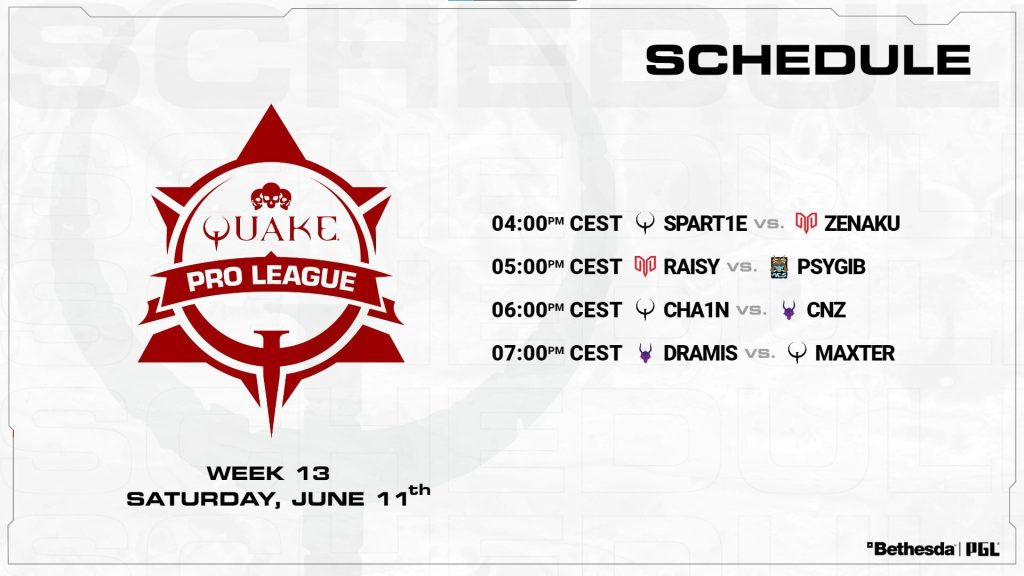 Week 11's Matchups include:
RANKINGS | MATCHUPS | GENERAL STATS: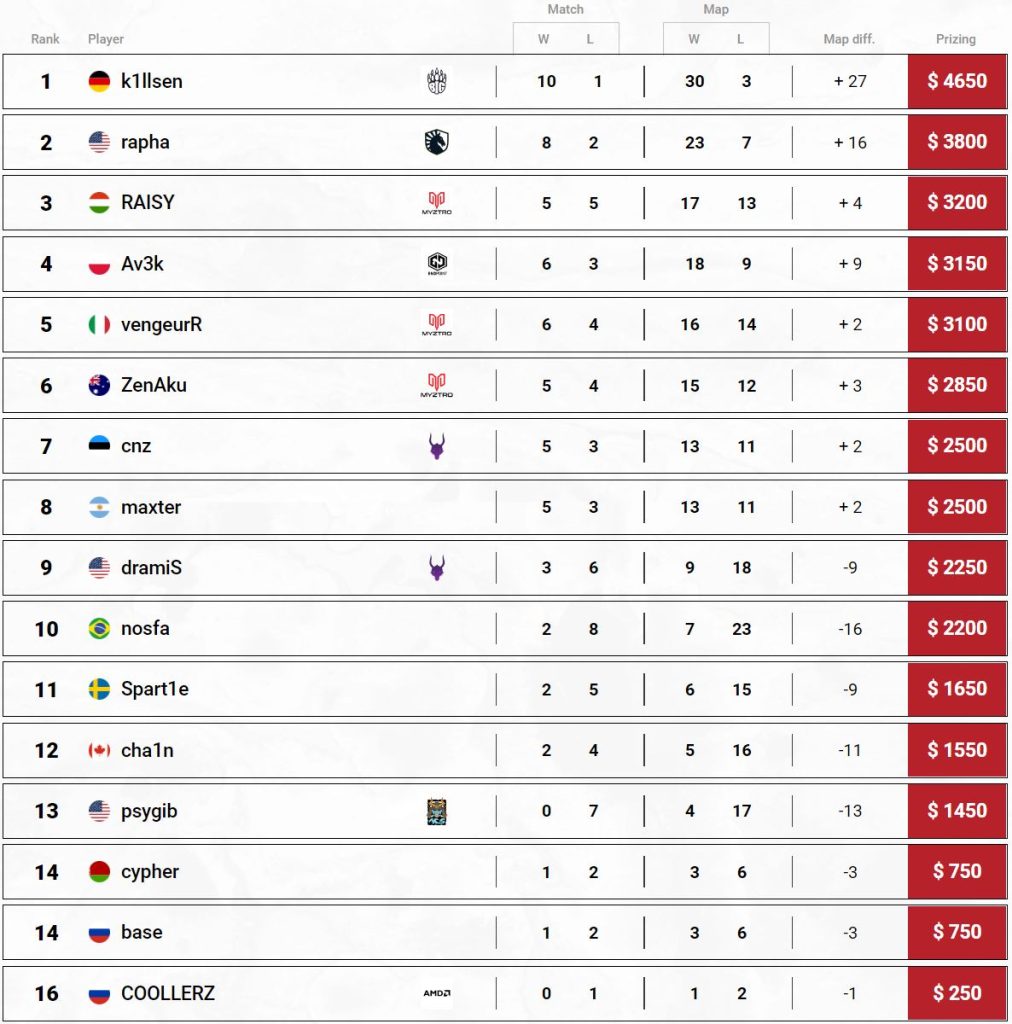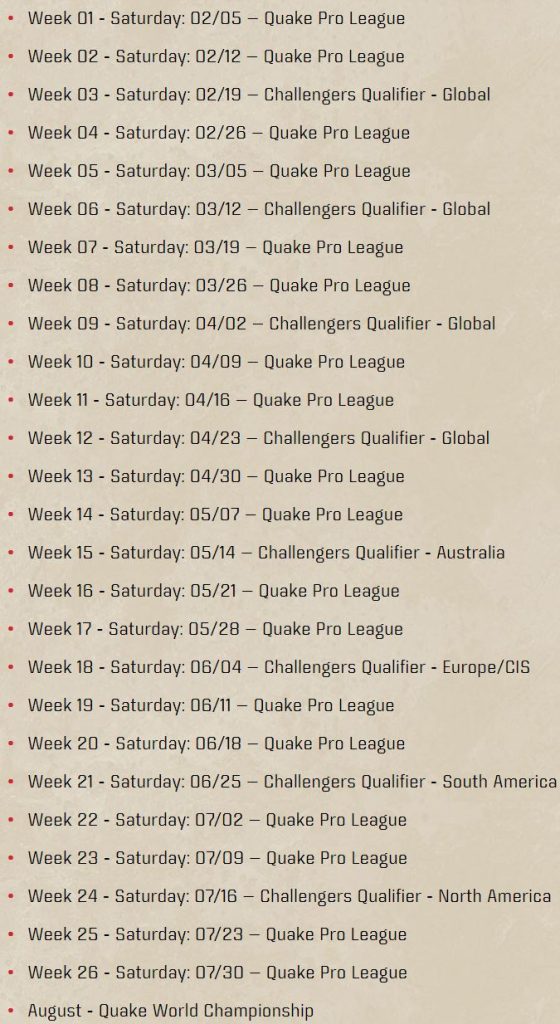 HAPPY FRAGGING FOLKS, AND GOOD LUCK TO ALL THE CONTESTANTS PARTICIPATING!