#QuakeProLeague Registration open for Europe/CIS Qualifiers. Saturday June 4th 8AM EAST 2PM CEST. also includes Africa.
Good morning Quakers. Registration for the Europe | CIS region qualifiers have opened. This region is also open to Quakers in Africa, so make sure to spread the word. Registration ends June 3rd, so the day before Qualifier. Sign-Up Early! Just a heads up while this is an Europe | CIS qualifier players from Belarus, and Russia are still part of the United States | World (International) Sanctions list and can not participate. An unfortunate reality as a result of current events. We still have 2 additional regional qualifiers to look forward to before heading off to the World Championship in August. Those 2 regions being South America then lastly North America.
Tournament Format:
Single Elimination Bracket
All matches are Best-of-3
All rounds will be played as soon as the previous round has finished
Seeds will be random week to week
Map Pool:
Awoken
Blood Covenant
Corrupted Keep
Deep Embrace
Insomnia
Ruins of Sarnath
Vale of Pnath
The global qualifiers start at 8:00 AM EST | 2 PM CEST. There is no official stream for Challengers, but you can still catch the action on twitch. Many players are streaming their own games, which you can check out on Twitch's QuakeChampions Directory. But, below are some people who have streamed the past Qualifiers.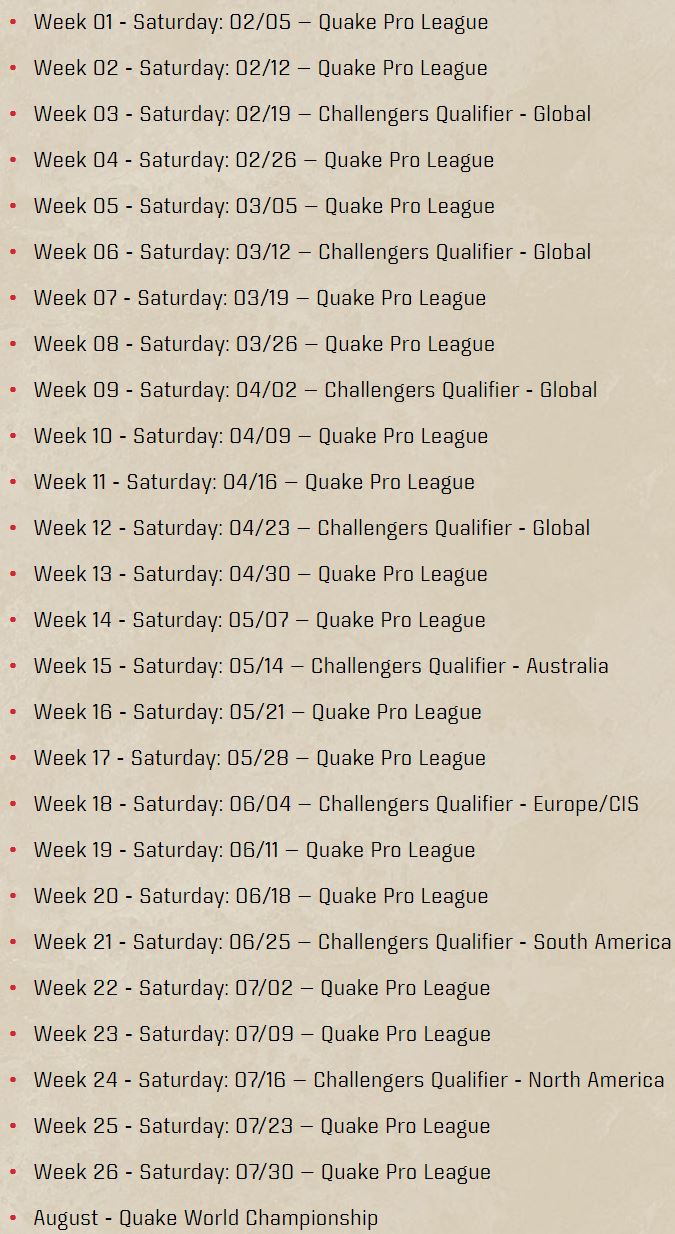 HAPPY FRAGGING FOLKS, AND GOOD LUCK TO ALL THE CONTESTANTS PARTICIPATING!
About The Author