QuakeCon 2023 BYOC Seat Giveaways! Does not include Hotel & Transportation.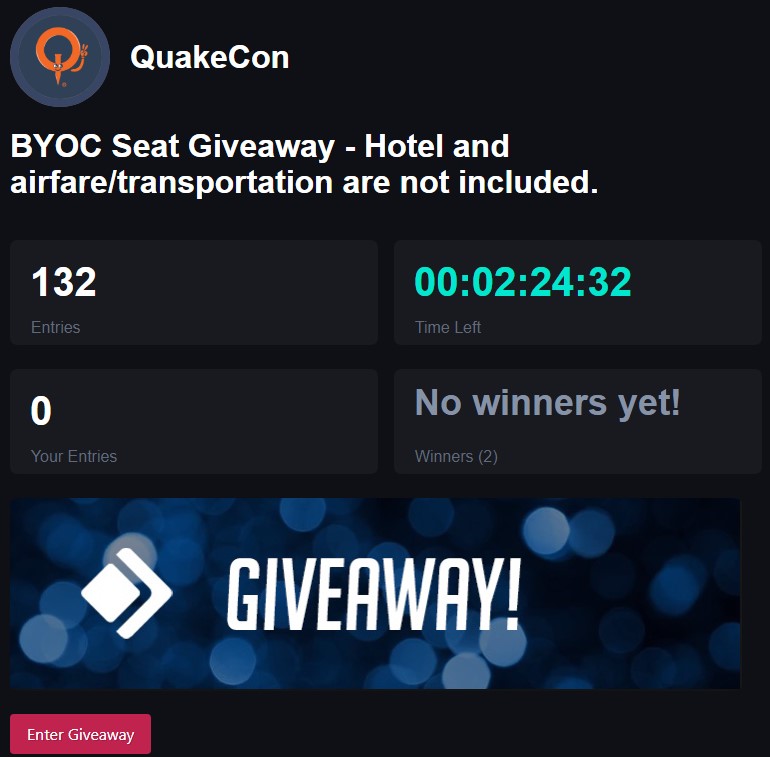 Good Afternoon Quakers. If you missed out on your chance to buy a ticket you can now win a ticket for you and a friend. There are technically 2 drawings thus 2 winners, So if you win a ticket you can have a friend tagalong on your ticket. This event is being hosted by the official QuakeCon discord.
Important Links to Follow for this Giveaway
GOOD LUCK TO ALL OF YOU PARTICIPATING IN THIS GIVEWAY & SEE Y'ALL AT QUAKECON 2023!
About Author