cha1n to represent Artisan during Quake World Championship 2023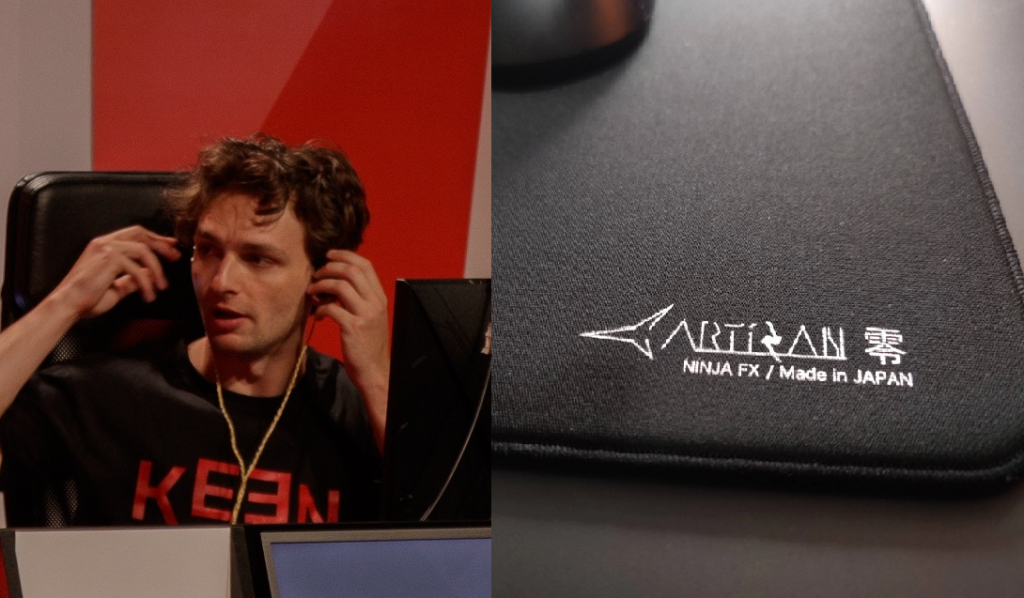 Canadian Quake Pro League veteran Greg "cha1n" Bouevitch has announced that he has partnered with Japan-based mousepad manufacturer Artisan for the World Championship at QuakeCon 2023.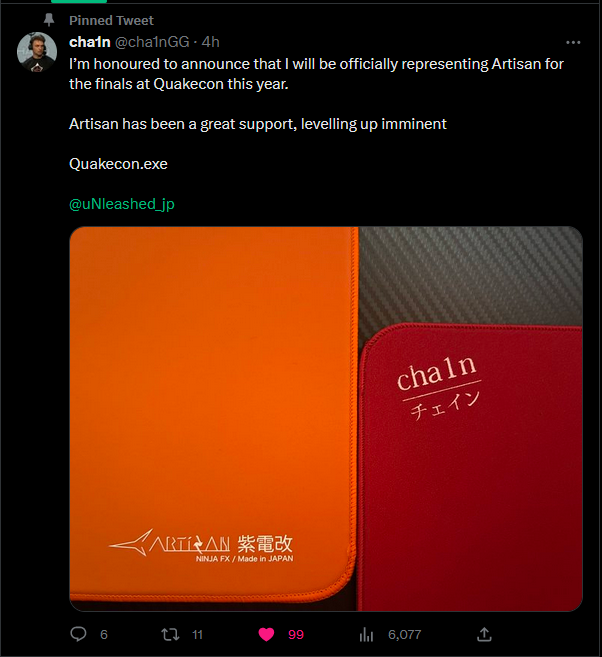 Artisan also supported Bouevitch last year when he attended Barcelona KeenCon 2022, a LAN that took place in Rubí during October 29-30.
This time, however, their partnership seems more established, as the 27-year-old will go into the biggest event of the year representing the brand officially.
uNleashed, front figure for the company, shared in a Japanese tweet that "I will do my best to support gear and practice full-time", also revealing that he will attend QuakeCon himself.
Picture: KeenCon / Artisan
About Author