#QuakeChampions Season 12 Autumn 2021 Update | Week 1 Challenges Live + Patch Notes
Hello Quakers Season 11 has ended, and Season 12 has just begun.  If you are not already familiar Quake Champions has 4 Seasons a year that also correspond with the Battlepass. Meaning we have 4 10 to 12 week long Battlepasses a year. This season bring us two new vanity skins. One for the Rocket Launcher, and one for the Railgun. Check them out below. You can buy each for 1000 Platinum if you don't want to wait, or you receive the Hell-Raiser when you purchase the BattlePass, and The Tormentor is the level 100 BattlePass reward. 76 DAYS REMAIN FOR SEASON 12. Week 1 is primarily made up of completing basic tasks. Note the right side does not open up until you buy the BattlePass.
Doom got a rework. Death Knight is less hot |. New game mode Impulse 9 (ALL GUNS | INFINITE AMMO | NO ABILITES) was added. New Chat options have been made available. Pictures on how to find that below.
Bethesda Blog with notes: quake.bethesda.net/en/news/4ii1II7x0GWYdL28HEOJ34?utm_source=Community&utm_medium=Social Copy Paste of the notes at the bottom of this post.
Official QUAKE twitter here: https://twitter.com/quake
If you like e-sports we have been doing a weekly-Bi-weekly (when time permits) tournament round up ill leave a link as Edition III was just made last night: churchofquake.com/quakechampions-community-tournament-round-up-iii/ Quake Pro League season 3 has been announced to start in 2022. No more information is known at this point in time, but we should probably hear more news about our next season in the lead up to our next Season. Season 13 that is.
If you are new, or struggling to understand the unique mechanics of an Arena Shooter I would highly recommend the link here for tutorial videos: http://churchofquake.com/tactics/tutorials/getting-started-tutorials/
As an aside Bethesda Forums have officially been shut down. DO NOT WORRY as this was completely planned, and its replacements have been up and running for years now really. All bethesda forums will now be part of the APP Discord which is probably already part of most gamer's arsenal. We are very lucky as we are one of the only Bethesda/Zenimax communities to have an official server completely dedicated to our Game series of choice QUAKE.
Official Quake discord here: discord.gg/Quake
With that all bugs need to be posted in the "bug-reports" channel under the "QC FEEDBACK" header in the official discord. link to that channel here: discord.gg/uy3VBbd83f
A more detailed article breaking down the Quake discord is currently being worked on, and should be up later this week.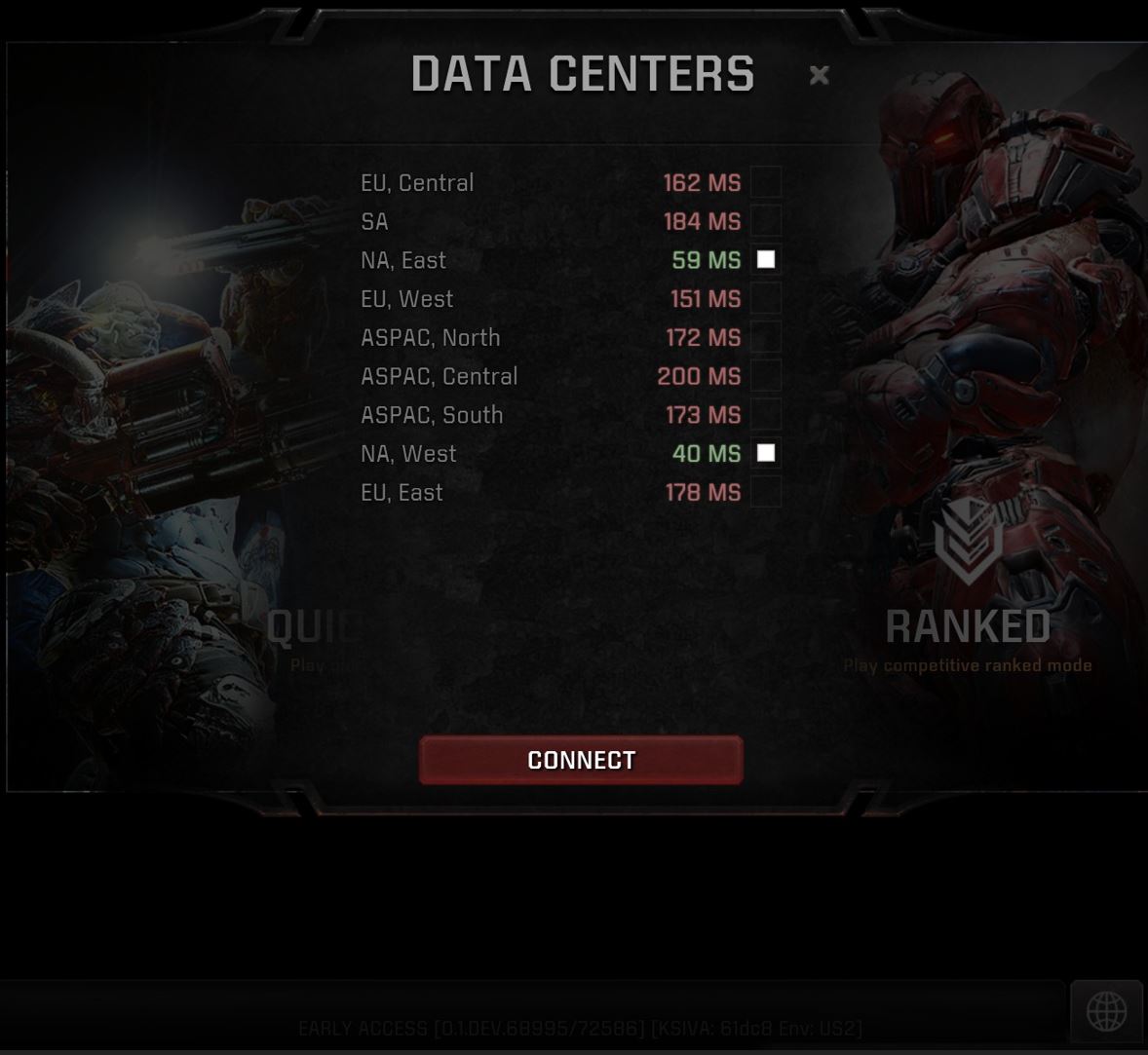 A new set of challenges opens up every Wednesday at 8:00 PM EAST | 2:00 AM CEST. The challenges are broken up in 2 parts. First their week, and then their side left side | right side. The left side consists of the free challenges you can obtain without buying the Battlepass. The right side is accessible after buying the Battlepass. The right side tends to be slightly harder, but gives additional XP as well as shards. Shards can be converted 200 shards = 100 Platinum. You can convert these from the in-game store's bundle tab at the bottom.
While we are talking about the in-game store this is where you can Buy the Battlepass for 1000 platinum. Platinum is the Premium currency in Quake Champions. If you are using steam I recommended buying from Bethesda directly at this link: bethesda.net/en/store/product/QUWV01PCBG01BASE
Valve takes 30% of all purchases from steam. The money you buy with platinum goes back to the Quake development project. Just make sure you are logged into your associated Bethesda account, and it should be in their by the time you log into the game. If you are using the Bethesda launcher then just purchase it in game as you normally would.
The Battlepass itself which is separated in 2 rows. The top row is the free version. You can acquire all the items here just by playing the game to level up your Battlepass. The bottom row is unlocked only with the purchase of the Battlepass. This is retroactive by the way. So, if you are at level 50 and decide at that point you want to buy the Battlepass. Everything below level 49 will be added to your account. Keep an eye out for level 30 as that level gives you an automatically applied haste salve which gives you Double XP for 7 whole days. Don't forget to convert your shards if you are short a few platinum.
There are actually rewards after BattlePass Level 100. From 101 onward rewards repeat as 1 shard per level with a Reliquary Being rewarded every 10th Level until Level 200. NOTE SINCE LEVEL 101 ONWARD IS LOCKED UNTIL YOU GET THEIR I DON'T KNOW IF THIS IS STILL TRUE, BUT IF IT HAS CHANGED WE WILL UPDATE THESE FOR FUTURE POSTS.
AS ALWAYS, HAPPY FRAGGING FOLKS, AND WE WILL SEE EACHOTHER IN THE ARENAS.
As the old autumn adage goes, "what we lose in flowers we more than gain in fruits"— for those that have been waiting for some fresh weapons skins, namplates, map fixes and further champion balance changes, this update comes bearing fruit!
UPDATE HIGHLIGHTS
NEW SEASON 12 BATTLE PASS CONTENT
Hell-raiser
New vanity Rocket Launcher
Tormentor
New Nameplates
NEW ARCADE MODE
Impulse 9
To pay homage to the original Quake console command, this new arcade mode features: infinite ammo, all weapons, no abilities
NEW CLIENT OPTIONS
GAME OPTIONS
Added SETTINGS-> GAME-> DISABLE PUBLIC IN-GAME CHAT
Prevents sending and resuming in-game chat messages in the public match channel
This will not disable Team, Party, or Direct message chat
MAP UPDATES
Burial Chamber
Fixed staircase collision from Heavy Armor to upper mid
Corrupted Keep
Fixed projectiles going through the floor tiles under the Light Armor near Rocket Launcher
Reduced the number of particle emissions in the embers, ash, and lamps in an optimization pass
Removed totem exploit outside the Heavy Machinegun boneyard
Improved collision on Rocket Launcher & Heavy Machinegun jumppads
Deep Embrace
Reduced the lifetime of all sfx particle by half in an optimization pass
Reduced particle emission numbers by 90% in an optimization pass
Fixed an issue that prevented placing a totem placement near Power-up teleporter exit
Moved an exploitative spawn location near Super Shotgun further towards Mega Health
Fixed the collision on three steps players could get stuck on, on the staircase leading from Rocket Launcher to up high
Fixed collision on the staircases surrounding the watery railgun ammo pool
Exile
Fixed players clipping into the ceiling when exiting the Railgun teleporter
Fixed the turret from self-destructing on the Super Nailgun jumppad
Fixed a hole in the ice staircase near the Light Armor in the Lightning Gun room
Fixed an issue with the wall behind the Light Armor in the Lightning Gun room that could result in Ranger falling out of the map when teleporting to the Dire Orb
Fixed an issue in the tunnel below the Light Armor in the Lightning Gun room that could result in Ranger falling out of the map when teleporting to the Dire Orb
The Dark Zone
Fixed bots behavior that caused them to constantly use the teleporters
Added a visibility block for performance optimizations
Removed an initial spawn that was in too close vicinity to another
CHAMPION UPDATES
DEATH KNIGHT
Fireballs splash damage now decreases with distance from 25 damage for a direct hit down to 10 damage at its max distance
Fire dot duration has been reduced from 10 to 7 seconds
DOOM SLAYER
Removed all auto-targeting and camera auto-lock behaviors, in favor of a new Berserk lunge-punch
Double Jump velocity reduced from 7.5 to 6.875 m/s
Increased the volume of the third-person double jump sound effects
NYX
Increased Ghostwalk telefrag radius from 0.5 to 0.75 meters (20 to 30u)
SORLAG
Acid dot duration has been reduced from 10 to 7 seconds
MISCELLANEOUS GAME UPDATES
CHANGES
Updated Play Now artwork
Extend post-match delay before forcing clients to the main menu from 25 to 45 seconds
In Sacrafice, Strogg will now detonate the drone when second pressing the ability key while holding the soul, instead of throwing the soul
Team and Ranked game modes now limit the number of Emergency Respawns a player is permitted from the Esc->Respawn menu
Added the ability for a game mode to have a minimum player score (-10), and kick a game client when their score goes below the minimum allowed score with the assumption the client is AFK or griefing
Disable the emergency respawn button after it is clicked, and have it remained disabled until after max respawn time has passed
Slightly reduced the Quad Damage firing sfx in third person
FIXES
Fixed the visible mouse cursor during map loading when raw mouse input is enabled
Fixed crouch sliding sound effects from lingering after a Slash or Strogg dies while sliding
Clear on-screen ability fx at the end of the match. Fixes Strogg's Peeker, DOOM Slayer's Berserk, and Anarki's Injection overlays for example
Updated the Scoreboard graphics and medals positions to improve chat message visibility
Removed the broken Watch Browser menu and repositioned main menu icons
Fixed Legal Header size that overlapped and hid the Press-X-to-Close graphic in some languages
Increased the width of the medals text fields on the Player Profile to make room for two more digits
Fixed Super Nailgun sound effects that could cut out when multiple people continuously fire at full ammo capacity
Fixed Reaper Railgun muzzle flash third person VFX that too far into the weapon model
Fixed Trailblazer Tri-bolt that had no muzzle flash in third person
HOW TO PLAY QUAKE:
QUAKE CHAMPIONS FREE 2 PLAY
CLASSIC 1996|RE-RELEASE $9.99
DISCORD COMMUNITIES:
Find New People to Party up With (It Helps Our Q Times)
Official Quake Discord discord.gg/Quake Find Players in "party-finder" channel|ALL BUGS SHOULD BE REPORTED TO THE QC FEEDBACK – BUG REPORTS CHANNEL.
Church of Quake discord.gg/qTVK684stc MAKERS OF WIKIS|NEWS|GUIDES|LORE
Official Bethesda/Zenimax Discord discord.gg/bethesda Replacing Beth.net Forums
Websites|twitters|sub
Steamdb.info For
COMMUNITY PODCASTS:
Quake Champions BattlePass WEEKLY |DAILY CHALLENGES:
Weeklies for BattlePass change at 8:00 PM EST Wednesdays|2:00 AM CEST Thursdays.
Dailies change at 10:00 PM EST | 4:00 AM CEST.
About The Author