Watch #QuakeChallengers Playoffs this Saturday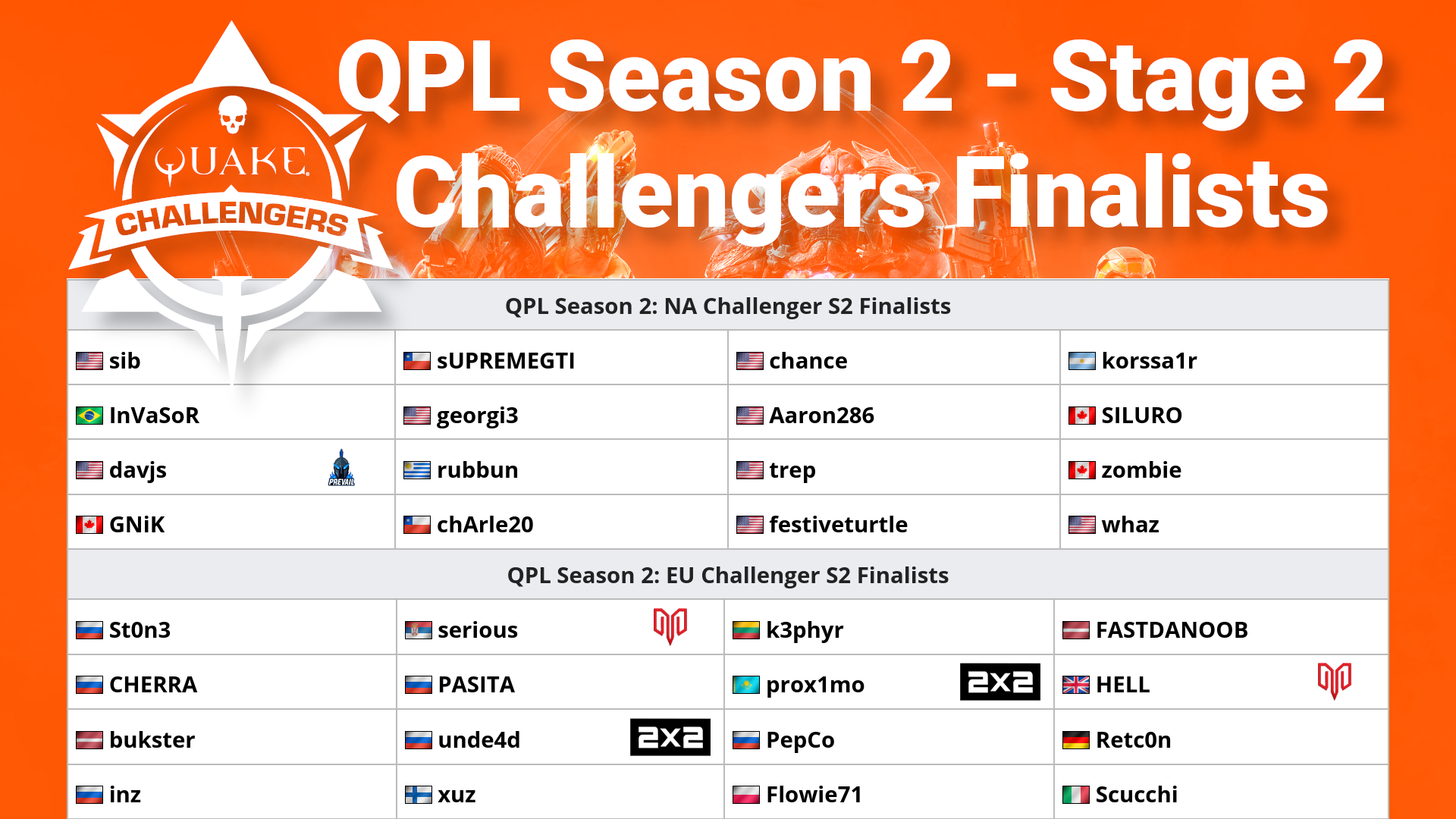 Sunday is for QPL, but this Saturday, 13th of March is for Challengers. With a phat stacked double elimination bracket for NA and EU.
The players will compete for two relegation spots per region. This means, that the two players who get to the Grand final of the bracket will get a relegation match against one of the two lowest ranked players in the QPL of their region.
Catch the action on twitch
There is no official stream for Challengers, but you can still catch the action on twitch. Many players are streaming their own games, which you can check out on Twitch's QC Directory https://www.twitch.tv/directory/game/Quake%20Champions. During the tourney, watch for the word "challengers" in their stream title.
The Europe Region will kick things off at 14:00 CET / 08:00 ET.
The Americas Region will follow at 20:00 CET / 14:00 ET.
Besides the player streams you can catch the action on the following community casted streams. These streams will follow the bracket, cast the games and show off the upcoming challengers that strive to be included in the professional action of the QPL.
The Europe Region: 14:00 CET / 08:00 ET
The Americas Region: 20:00 CET / 14:00 ET
Brackets
Mojo (with additions from Korssa1r and PepCo) have been keeping up to date info about the Challengers on liquipedia.net. Thank you! <3. These are the links for the brackets for this Saturday:
About Author