Rocket Jump Zone International 2v2 TDM Cup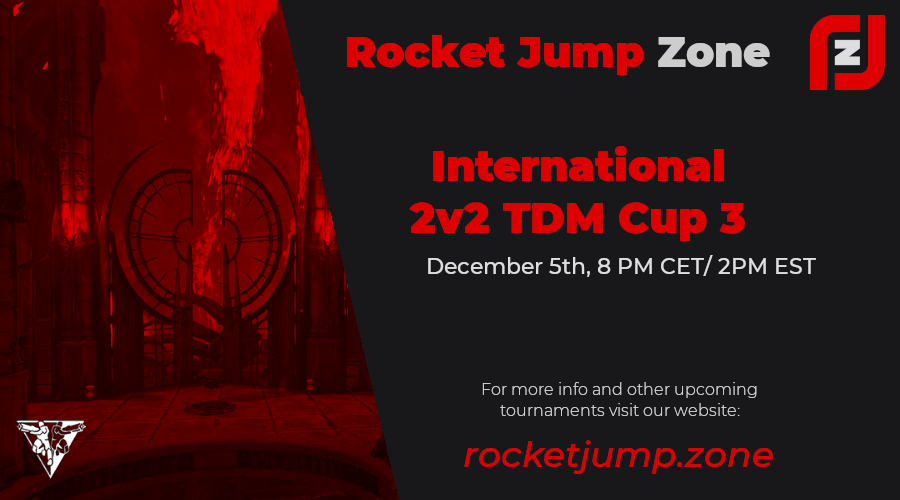 Rocket Jump Zone is holding an International 2v2 TDM Cup on December 5th, 8 PM CET / 2 PM EST. The tournament is open to all skill levels and will have a split region play bracket with the winners heading off to the Grand Finals to see who is the world champion 2v2 team.
The prize pool is open to public donations and is currently at $10. If you want to donate to the pool, head on over the Rocket Jump Zone site to find out how.
Challonge Bracket:  EU Team   NA Team
Register via Discord #registration
Good luck to all who intend to play! Can't wait to see the matches.
About Author