#QuakeProLeague Season 3 Week 7 TOMORROW. Saturday April 9th. 10AM EAST | 4PM CET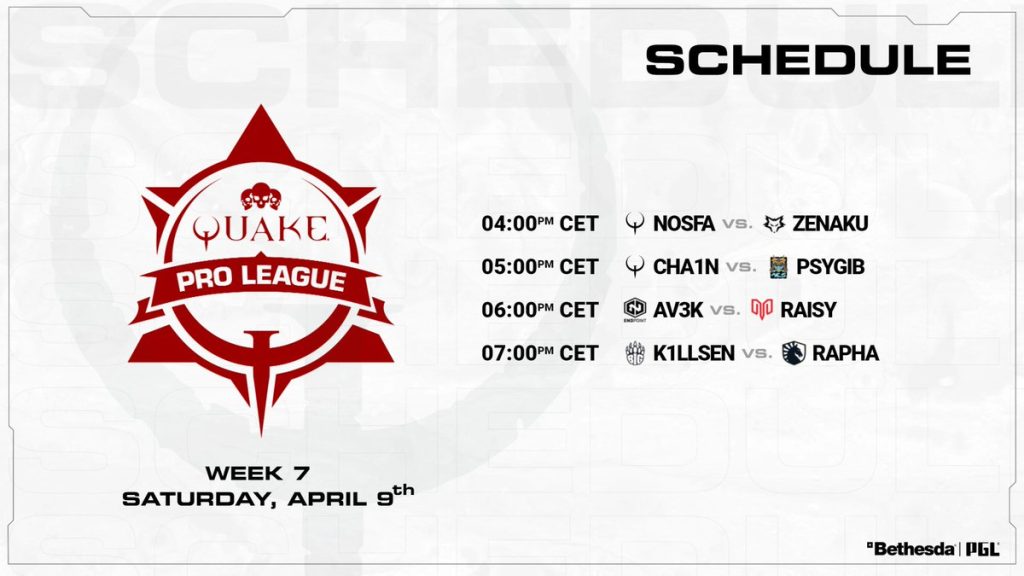 Welcome to the 7th week of the Quake Pro League. Be sure to tune in tomorrow using the links below!
The featured match ups for this week will include:
@Av3kk vs @myztroraisy
@k1llsen vs @liquidrapha
WATCH
SCHEDULE
4:00pm CET: Nosfa vs Zenaku
5:00pm CET: Cha1n vs Psygib
6:00pm CET: Av3k vs Raisy
7:00pm CET: K1llsen vs Rapha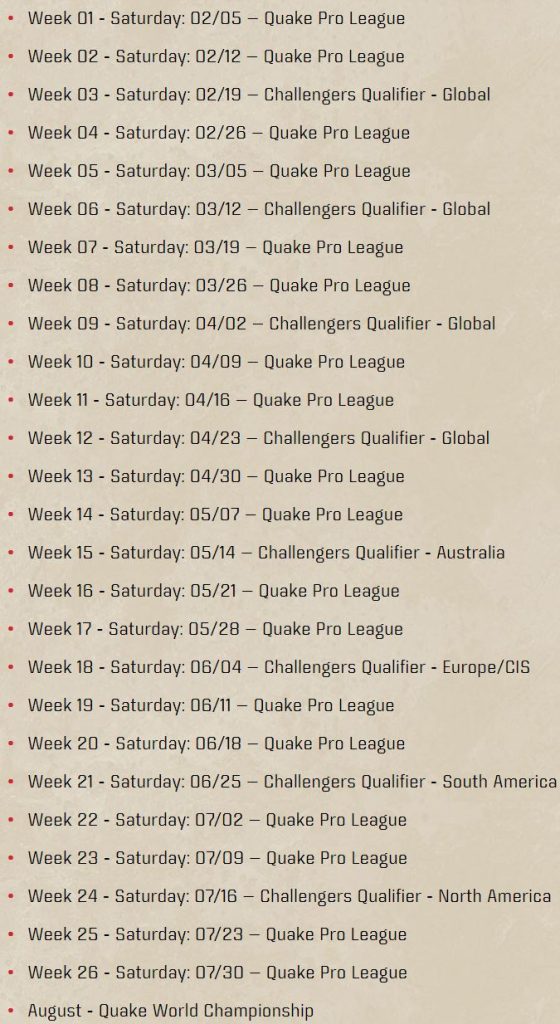 HAPPY FRAGGING FOLKS, AND GOOD LUCK TO ALL THE CONTESTANTS PARTICIPATING!
About Author