#QuakeProLeague Season 3 Week 11. Saturday MAY 21st 10AM East | 4PM CEST.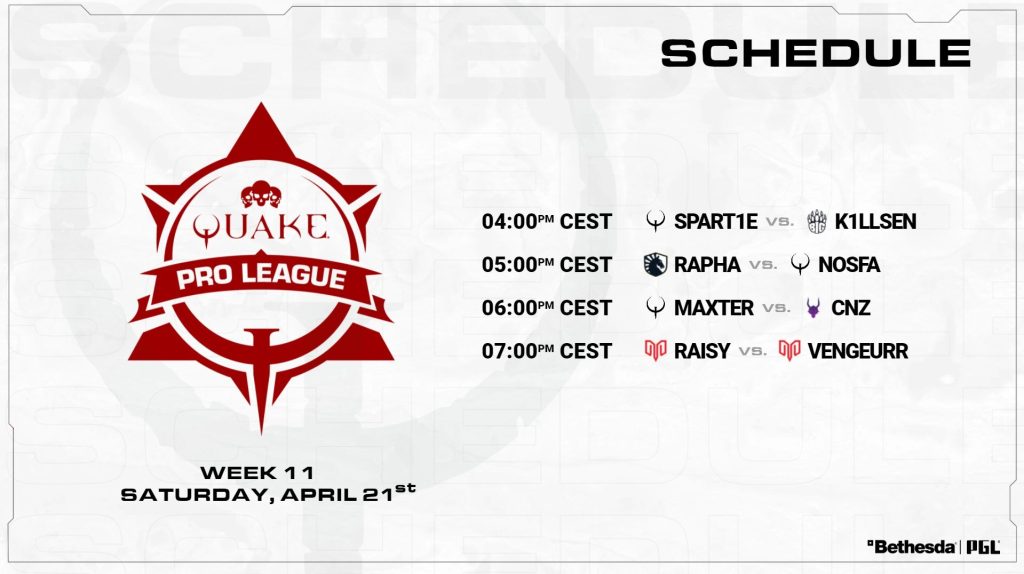 Good morning Quakers. Quake Pro League Season 3 Week 11 will be Saturday May, 21st 10 AM EAST | 4 PM CEST. The Asia-Pacific Qualifiers were last Weekend where (discord name) Thegreenreaper won. Catch the YouTube VODS by @ShaftasticTV. The next open Qualifier will be June 4th for the Europe | CIS (Commonwealth of Independent States) Regions. More information will be given in the coming weeks.
WHERE TO WATCH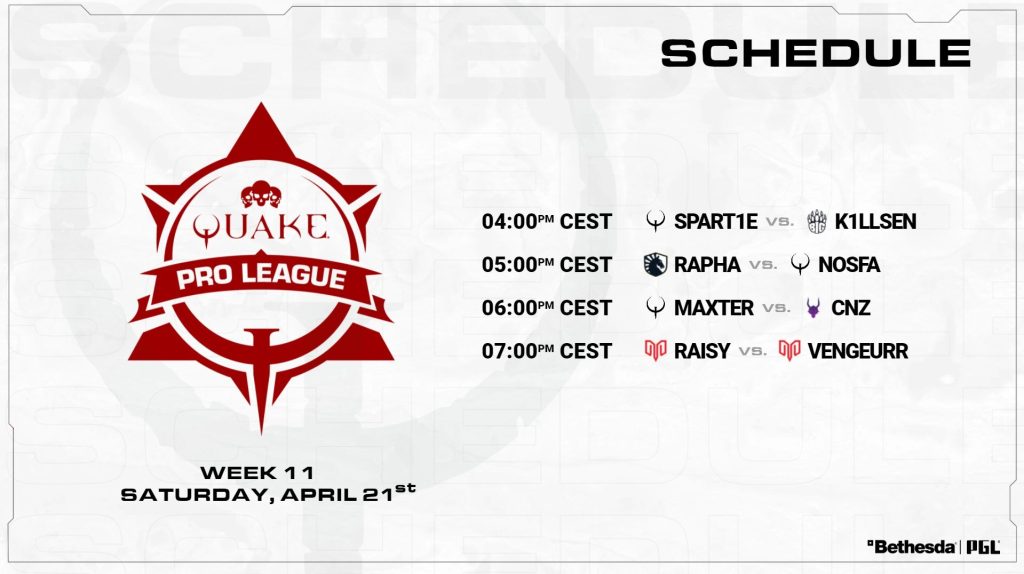 Week 11's Matchups include
RANKINGS | MATCHUPS | GENERAL STATS: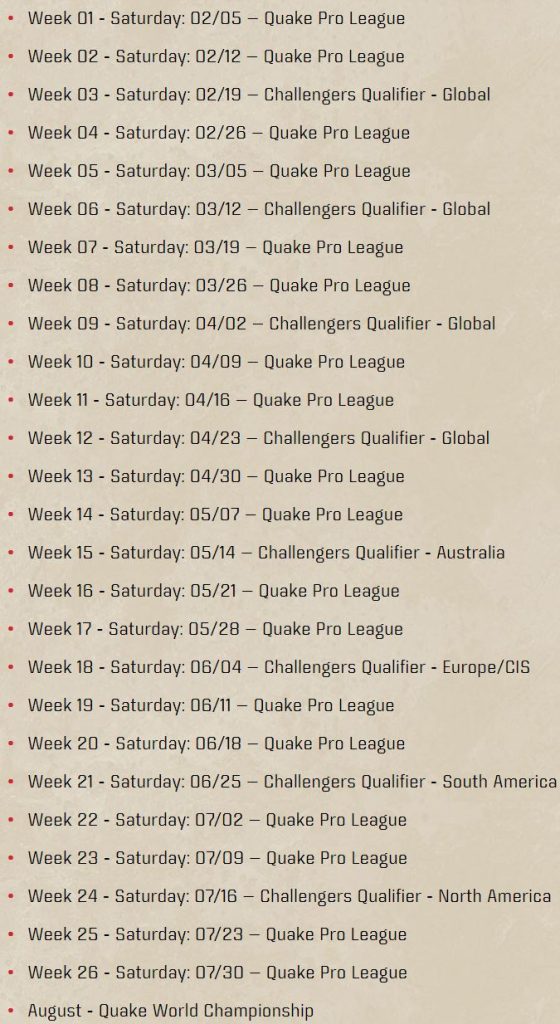 HAPPY FRAGGING FOLKS, AND GOOD LUCK TO ALL THE CONTESTANTS PARTICIPATING!
About Author