#QuakeProLeague Season 3 Week 10 Starting tomorrow 10AM East | 4PM CEST.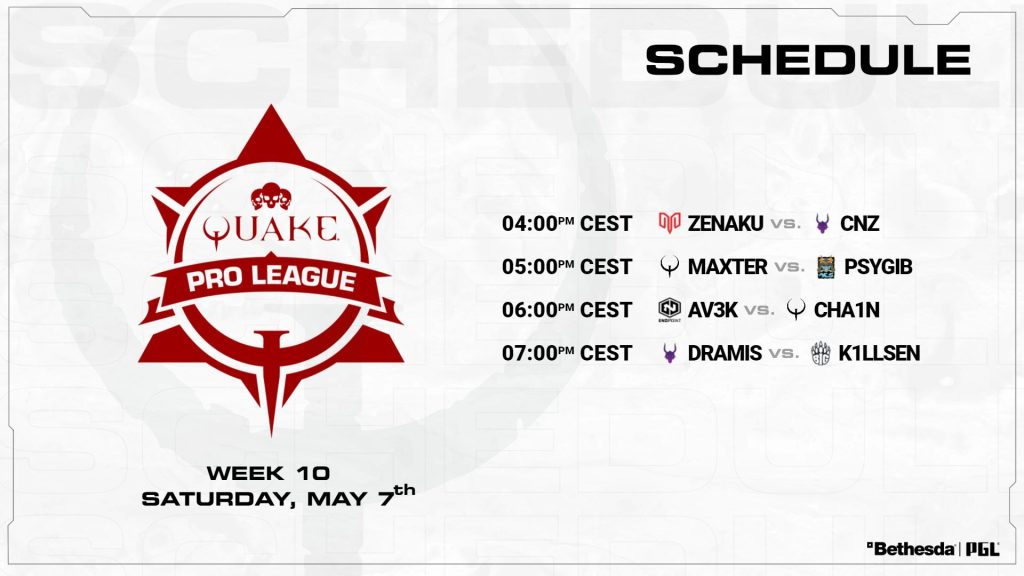 Good morning Quakers. Quake Pro League Season 3 Week 10 will be tomorrow 10 AM EAST | 4 PM CEST. Next week the 14th of may will be our first of the 4 regional qualifiers starting with Australia. If you want to know more about the Challengers league follow their discord.
WHERE TO WATCH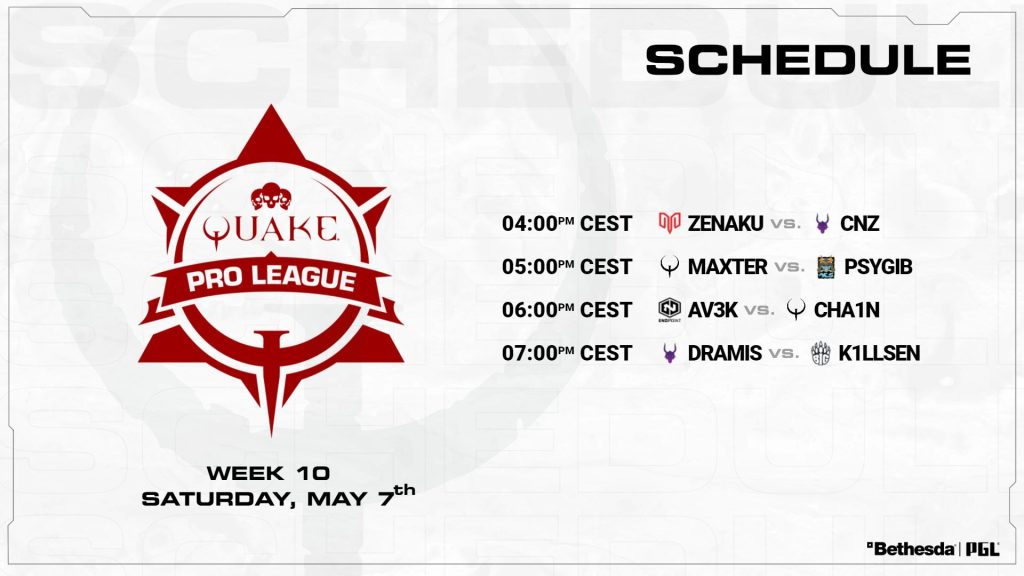 The featured match ups for week 10 will include duels from:
But, don't forget to follow these other matchups happening below!
RANKINGS | MATCHUPS | GENERAL STATS: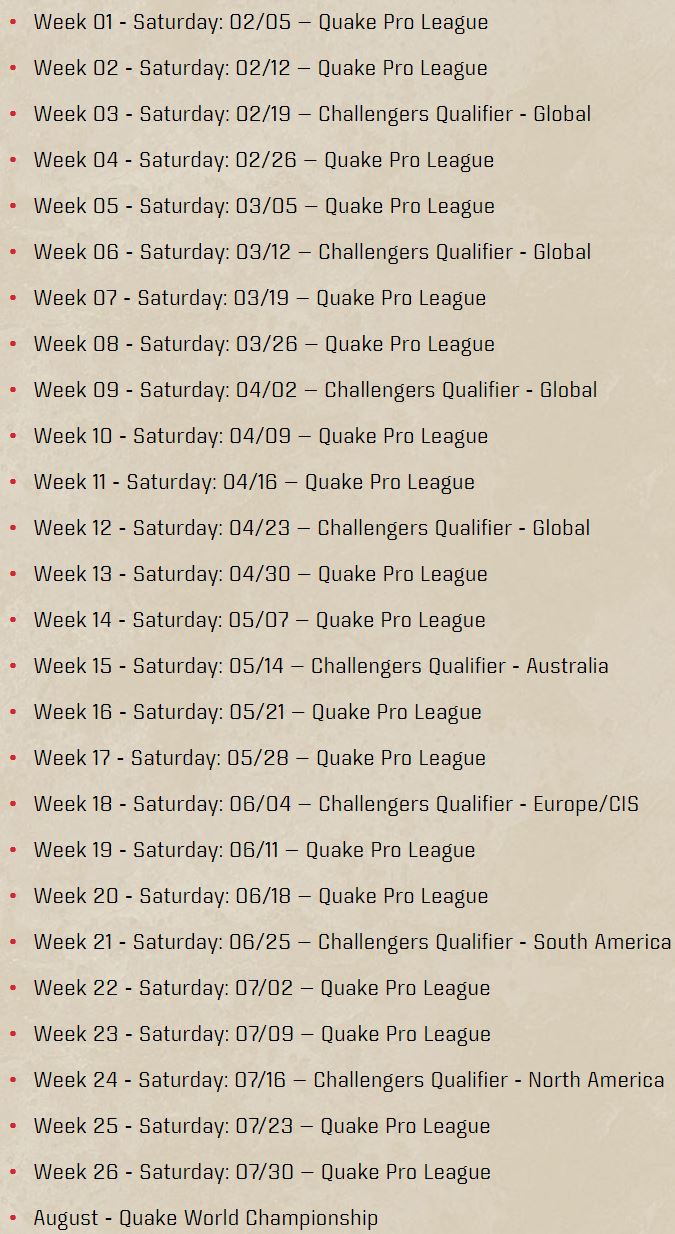 HAPPY FRAGGING FOLKS, AND GOOD LUCK TO ALL THE CONTESTANTS PARTICIPATING!
About Author