QuakeCon 2023 BYOC PC & Monitor Rental Details!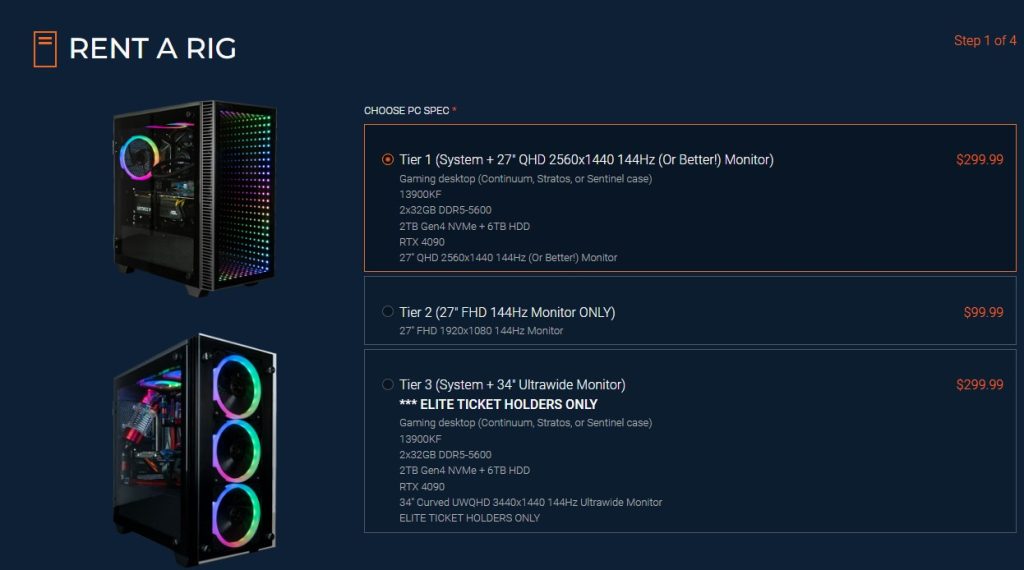 Good Afternoon Quakers! If you don't, or can't haul your rig to Texas this year that's fine as you can now rent a rig for the duration of QuakeCon 2023. With a 4090, and an Intel 13900KF you should be able to play Quake Champions, and any other Competitive game on the market right now just fine. Note that there are 3 options, or tiers to choose from.
Tier-1 Standard computer & 27″ QHD 2560×1440 144HZ monitor that that anyone can rent. $299
Tier-2 Monitor only. This is great for people who just want to bring their PC. $99
Tier-3 IS ONLY FOR ELITE TICKET HOLDERS. Computer with 34″ Curved UWQHD 3440×1440 144HZ monitor. $299
GOOD LUCK & HAVE FUN AT QUAKECON 2023!
About Author