Quake Champions PTS Update for 07-03-2023 is Live. New Ranked Game Mode ARENA KINGS + QuakeCon 2023 themed Goodies!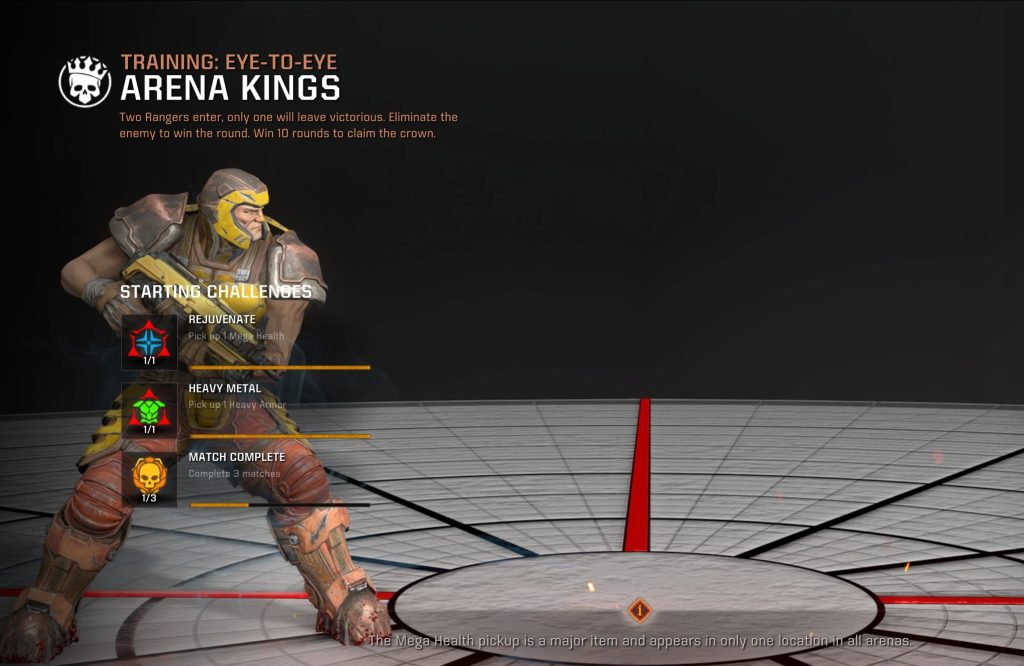 Good Afternoon Quakers! That's right folks we have a brand new Ranked Game Mode to play around with. This new mode is called "ARENA KINGS". In Arena Kings each player plays as Ranger in a small room, or platform fighting to the death. First Ranger to win 10 rounds wins the game. Currently Arena Kings has 3 Training Stages to choose from. These training stages are not as big as a normal arena. Instead they are about as big as a single section from a normal arena. Think the Lava Falls section from Burial Chamber. These games only take minutes to complete, and can easily be used as a nice in-game warm up before dueling or playing Clan Arena | Sacrifice with a group for the evening.
Also added would be Cosmetic goodies for QuakeCon 2023: New Podium, Icon, Nameplate, and Super Shotgun.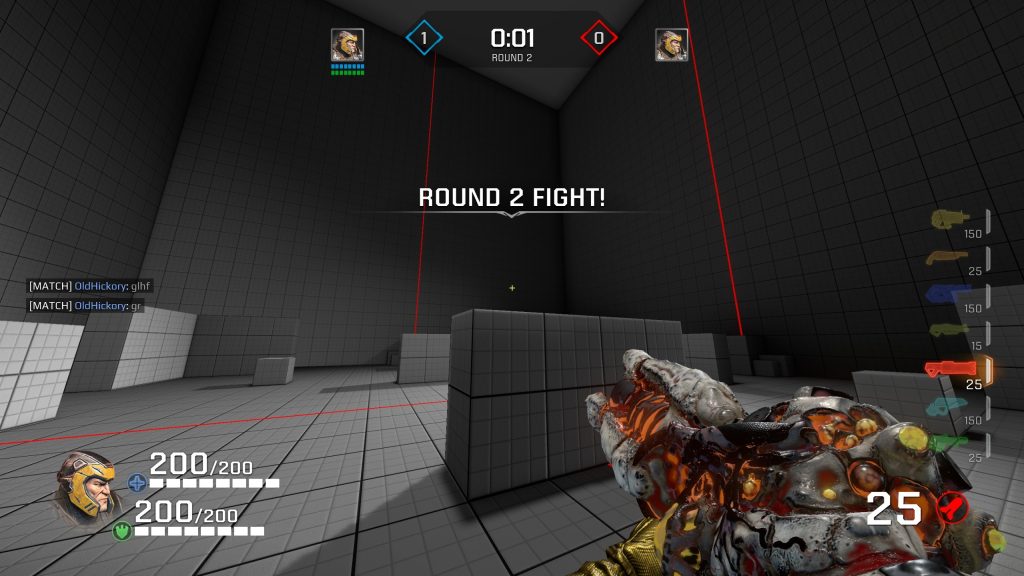 1.19.RETAIL.125091/126025
2023-07-02
New Content:
🌟 New Ranked Mode: Arena Kings – Two Rangers enter, only one will leave victorious. Eliminate the enemy to win the round. Win 10 rounds to claim the crown. Aim training game mode featuring the new Training Stages.
🌟 New Arena – Training Stage 01: GRIDLOCK – Aim training with room to move.
🌟 New Arena – Training Stage 02: EYE-TO-EYE – Aim training surrounded by a deadly ring-out zone.
🌟 New Arena – Training Stage 03: HELTER-SHELTER – Aim training with cover.
🌟 QuakeCon 2023 Super Shotgun (Free login reward)

🌟 Quake Pro League 2023 Belt Vanities added (Grand Champion reward)
🌟 QuakeCon 2023 Store Bundle, includes:
⭐ QuakeCon 2023 Profile Icon
⭐ QuakeCon 2023 Nameplate
⭐ QuakeCon 2023 Podium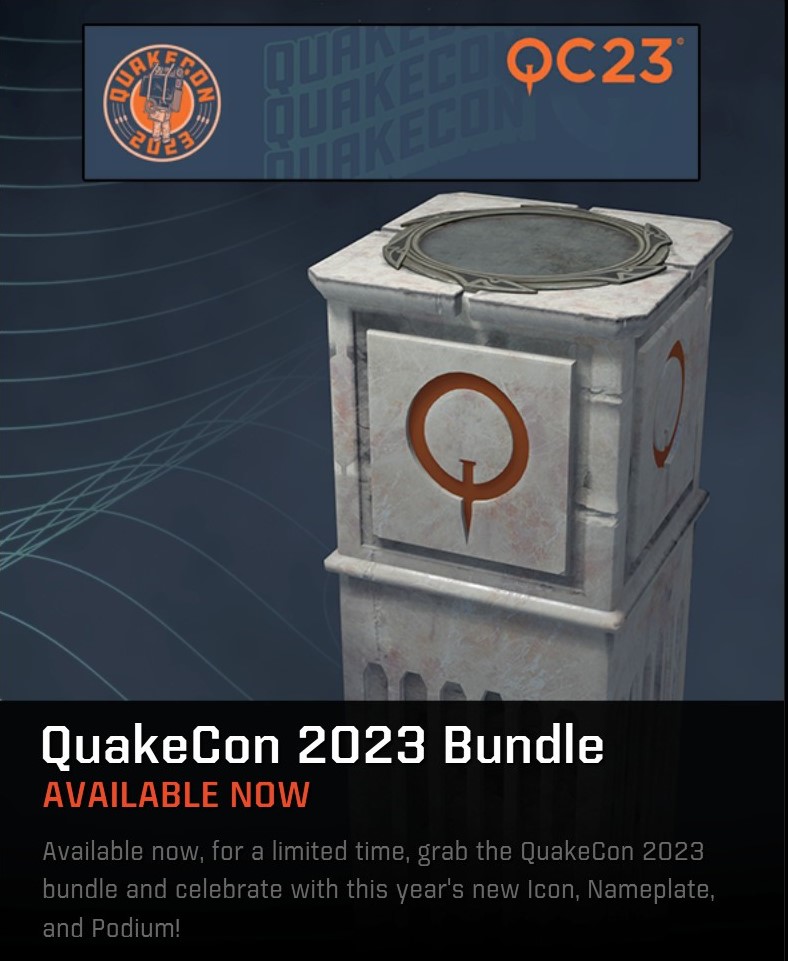 Champion Updates:
Anarki:
🔹 Fixed Injection sound timing; the sound effect is now delayed 0.5 s from activation time to synchronize with the needle animation.
🔹 Fixed Injection sound effect not being stopped on death
Keel:
🔹 Grenade Swarm – Changed grenade explosion timing, no longer explodes after 3 seconds, instead it will bounce once and explode on second impact.
🔹 Reinforced – Improved splash-damage reduction from 15% to 20%
🔹 Reinforced – Added improved self-damage reduction from 50% to 60%
Weapon Updates:
🔹 Super Shotgun – Reduced in-air knockback from 2x to 1.5x (5 to 3.75)
🔹 Splash Damage – Reversed the recent trace reversal distance change
Game Updates:
🔹 Updated Shotgun fx when Weapon Effects is disabled
🔹 Reduced maximum warmup time from 120 to 90 sec
🔹 Rebuilt integrated Shader Cache
Service Updates:
🔹 Anti-cheat Updates
🔹 Streaming apps no longer need to be ran as Administrator
Notes:
🗒️ QCON23 Shotgun is granted on login
🗒️ 10k Platinum & 5k Blood Shards are granted on login, to purchase the new bundles
🗒️ There are some store bundles missing art & strings, this will be fixed tomorrow.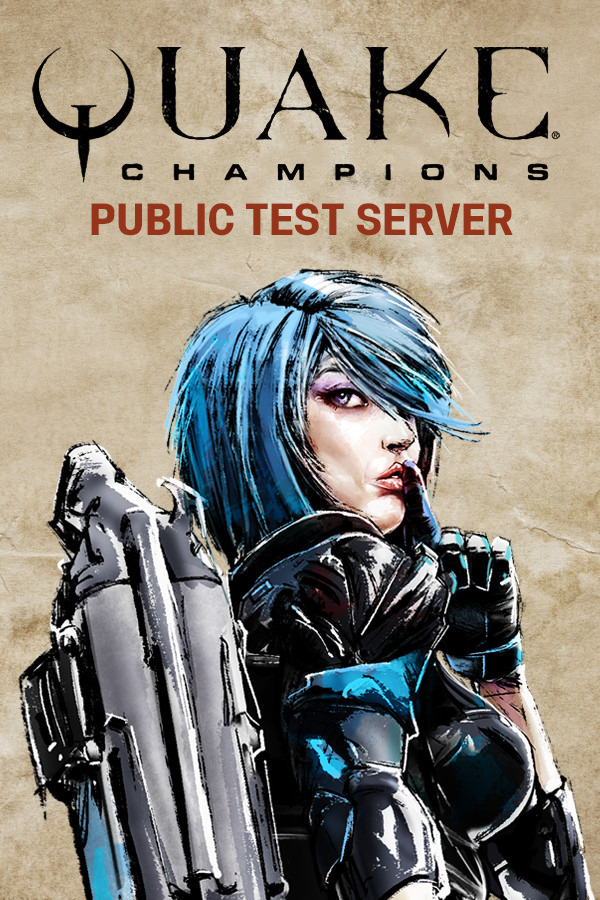 The PTS is a Public Test Server that many games come with. It is completely optional to be part of the PTS, and does require an additional download to take part of. The purpose of the PTS for us as Quake players is it allows us to preview upcoming skins, arenas, and gameplay changes in general before they are added to the Live Game servers. It also doubles as bug testing. In fact all bugs, or issues in the PTS should be put in the official discord in the "public-test-server" channel. If you can you should try and find a buddy to test with. Two heads are better than one. You can find people to party with in the "party-finder" channel.
If you want to access, or rather download the PTS you can do this on the Steam client quite easily. Just to note though like other PTS downloads you are usually downloading the entire game plus the new additions, or changes. The PTS download for Quake Champions is currently just over 30 Gigabytes. Keep that in mind if you want to participate. Things that you accomplish in the PTS version DO NOT transfer over to the main game. That said you can also demo stuff in the PTS that you may not own yet in the main game.
Lastly, the PTS is not a representation of what will hit the Live servers at any time. As the values can be changed | reverted, or removed at any point during the PTS update period.
*When first launching the PTS your game may "compile" for a few minutes. Do not worry as this is completely normal.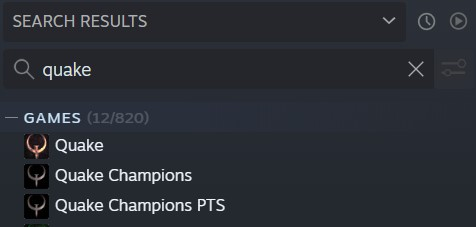 In Steam just type "quake" in any way in your library search tab, and "Quake Champions PTS" will appear in the games folder below the search bar.
HAPPY FRAGGING FOLKS, AND WE SHALL SEE EACHOTHER IN THE ARENAS.
About Author