QCT PRO DUEL Tournament for #QuakeChampions Nov, 5TH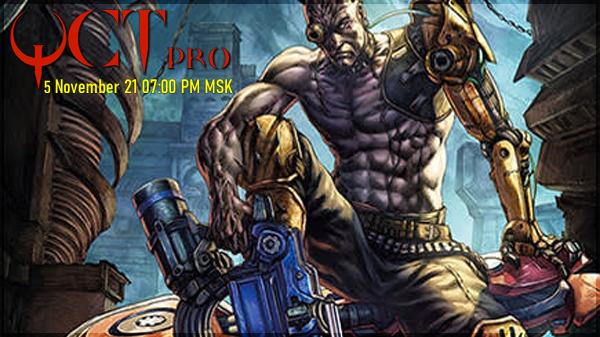 Hello Quakers Next Friday November 5Th Quake Community Tournaments will be hosting a DUEL Tournament for players at 1900 ELO or above. This event also has $900 in prize money. The event is at 7:00PM MSK | 12:00PM EAST.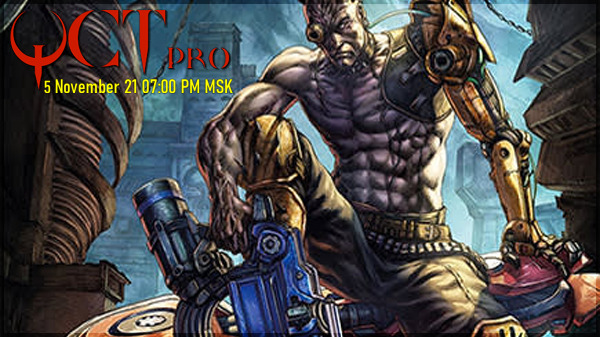 Welcome to the Quake Champions Tournament on 5 November 07:00 PM MSK
See rules.
It is important when registering to enter your Quake Champions nickname correctly.
Join the discord channel. All organizational issues are resolved here.
Terms of participation — for quakers from 1900 elo and above.
Prize money
1 place — $ 450
2 place — $ 300
3 place — $ 150
Contacts
Organizator & sponsor — nullxdth
Official streamers:
Добро пожаловать на турнир по Quake Champions 5 ноября в 19:00 MSK
Смотрите правила.
Важно при регистрации указать правильно свой nickname в Quake Champions.
Вступите в discord канал. Тут решаются все организационные вопросы.
Условия участия — для квейкеров от 1900 elo.
Призовые
1 место — 31,000 ₽
2 место — 20,700 ₽
3 место — 10,400 ₽
Контакты
Организатор и спонсор — nullxdth
Официальные стримеры:
HAPPY FRAGGING FOLKS, AND GOOD LUCK TO ALL THE CONTESTANTS PARTICIPATING!
HOW TO PLAY QUAKE:
QUAKE CHAMPIONS FREE 2 PLAY
CLASSIC 1996|RE-RELEASE $9.99 | FREE UPGRADE IF YOU ALREADY OWN
HOW TO WATCH the QUAKE PRO LEAGUE e-sport:
DISCORD COMMUNITIES:
Find New People to Party up With (It Helps Our Q Times)
Official Quake Discord discord.gg/Quake Find Players in "party-finder" channel|ALL BUGS SHOULD BE REPORTED TO THE QC FEEDBACK – BUG REPORTS CHANNEL.
Church of Quake discord.gg/qTVK684stc MAKERS OF WIKIS|NEWS|GUIDES|LORE
Official Bethesda/Zenimax Discord discord.gg/bethesda Replacing Beth.net Forums
WEBSITES | TWITTERS | FORUMS 
Steamdb.info For
COMMUNITY PODCASTS:
Quake Champions BattlePass WEEKLY |DAILY CHALLENGES:
Weeklies for BattlePass change at 8:00 PM EAST Wednesdays|2:00 AM CEST Thursdays.
Dailies change at 10:00 PM EAST | 4:00 AM CEST.
About Author