Flukkz Media Best Twitch Plays 58 for #QuakeChampions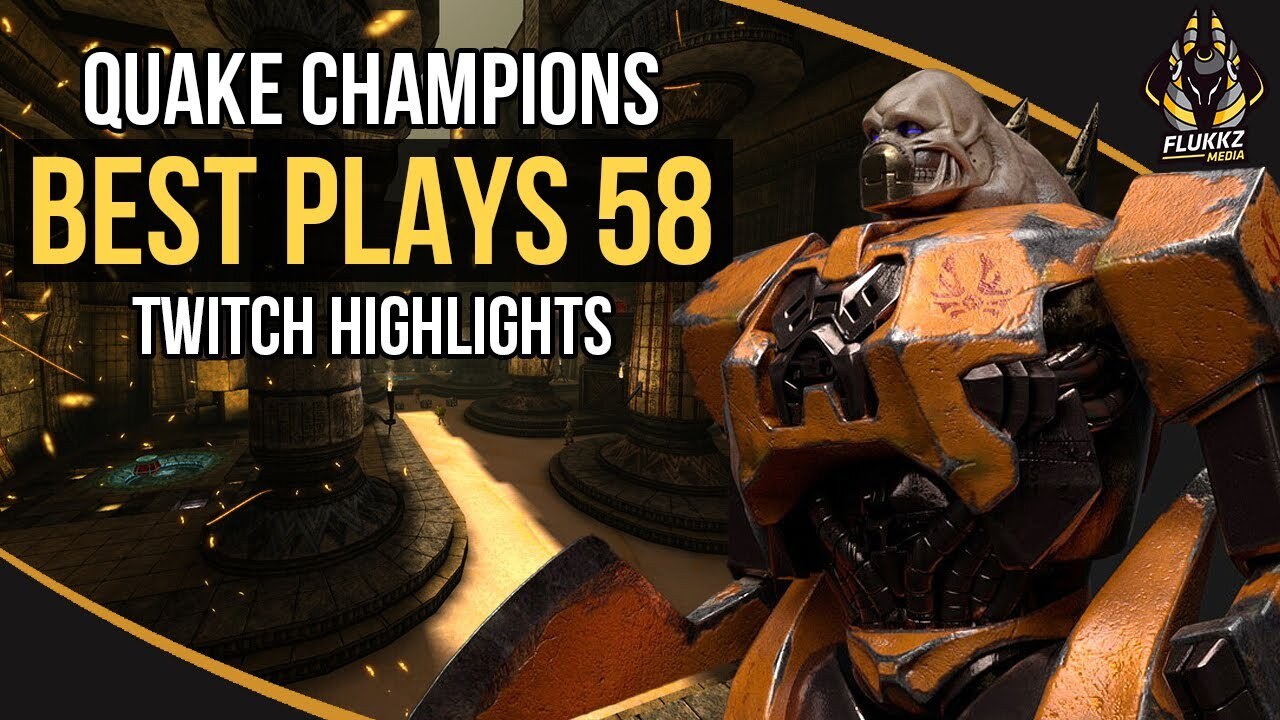 Flukkz Media has another fantastic edit of Twitch highlights for us. If you like this video be sure to check out Flukkz's YouTube channel here: youtube.com/c/flukkzmedia/featured
If you think one of your own clips is good enough to be part of Flukkz's video highlights reel. you can submit them to the "#
quake-champions" channel under the CLIPS tab in the Flukkz Media discord here: https://discord.gg/pPuucKEeYB
In addition to this Flukkz also has a 24/7 Live stream of Quake Champions frag Videos when you want to see more. Check that out below.
Flukkz Media Socials:
HAPPY FRAGGING FOLKS!
HOW TO PLAY QUAKE:
QUAKE CHAMPIONS FREE 2 PLAY
CLASSIC 1996|RE-RELEASE $9.99 | FREE UPGRADE IF YOU ALREADY OWN
HOW TO WATCH the QUAKE PRO LEAGUE e-sport:
DISCORD COMMUNITIES:
Find New People to Party up With (It Helps Our Q Times)
Official Quake Discord discord.gg/Quake Find Players in "party-finder" channel|ALL BUGS SHOULD BE REPORTED TO THE QC FEEDBACK – BUG REPORTS CHANNEL.
Church of Quake discord.gg/qTVK684stc MAKERS OF WIKIS|NEWS|GUIDES|LORE
Official Bethesda/Zenimax Discord discord.gg/bethesda Replacing Beth.net Forums
WEBSITES | TWITTERS | FORUMS 
Steamdb.info For
ON-GOING COMMUNITY PODCASTS:
Quake Champions BattlePass WEEKLY |DAILY CHALLENGES:
Weeklies for BattlePass change at 8:00 PM EAST Wednesdays|2:00 AM CEST Thursdays.
Dailies change at 10:00 PM EAST | 4:00 AM CEST.
About Author