We are all being summoned to play #QuakeChampions today @ 4PM EAST by streamer Gianni Matragrano! Lets show our support!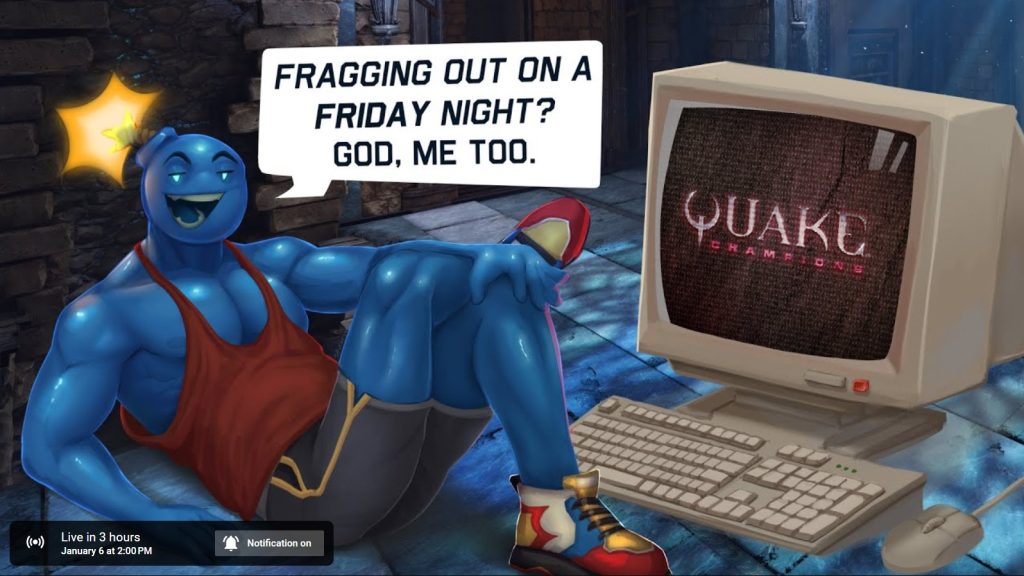 Good Morning Quakers! Today at 4PM EAST | 10PM CES the Streamer Gianni Matragrano has invited everyone to come play Quake Champions together. Nothing says community like fragging, and gibbing together!
IF YOU ARE NEW DOWNLOAD QUAKE CHAMPIONS FROM THESE LINKS BELOW
LINKS FOR GIANNI MATRAGRANO
HAPPY FRAGGING FOLKS, AND WE SHALL SEE EACHOTHER ON THE ARENAS REALLY REALLY SOON!
About Author