VENGEUR Explains Exile Spawns in #QuakeChampions

Vengeur brings us another fantastic Arena break down to help us master the Endless fun of Quake Arenas. Today's featured Arena is EXILE. As with Vengeur's other Arena spawn videos this is not just a "spawn" break down. This video talks about the many opportunities Exile offers as an Arena. Perhaps Exile's most interesting features our its two holes in about the middle of the Arena. These allow for lets say some "CHEEKY" ring out medals to occur that many other maps might not offer.
Exile is interesting in another regard as it is part of THE RIFT DIMENSION RULED BY THE LURCHING KING. This brings our Dimensions up from 4 to 5!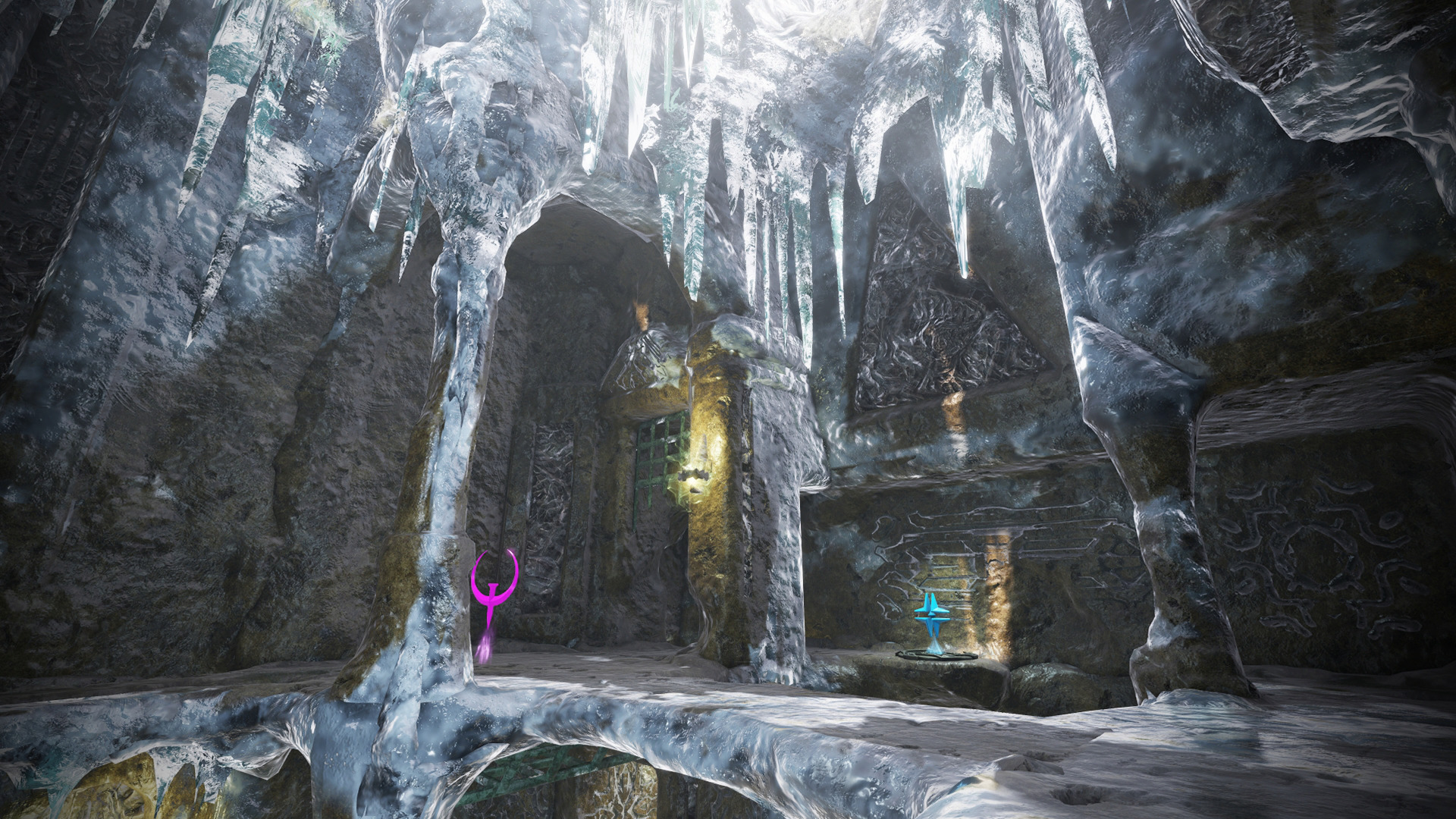 HOW TO PLAY Quake:
QUAKE CHAMPIONS FREE 2 PLAY
BETHESDA DOWNLOAD PAGE: quake.bethesda.net/en/playnow
STEAM STORE PAGE: store.steampowered.com/app/611500/Quake_Champions/
BETHESDA STORE FOR PLATINUM: bethesda.net/en/store/product/QUWV01PCBG01BASE
CLASSIC 1996|RE-RELEASE $9.99
BETHESDA PAGE: bethesda.net/en/store/product/QU1CSTPCBG01
STEAM PAGE: store.steampowered.com/app/2310/QUAKE/
HOW TO WATCH The QUAKE PRO LEAGUE e-sport:
twitch Quake (English) twitch.tv/quake MAIN STREAM
twitch Quake_2 (English) twitch.tv/quake2 B STREAM
twitch Quake (Russian) twitch.tv/quakemc_ru
YouTube Quake (English) youtube.com/channel/UCOMk1WI8dxaCFpJptF6K8_A
High Quality VODS get Posted to YouTube for the Quake Pro League e-sports Eventually.
twitch XBOX (English) twitch.tv/xbox Microsoft Gaming Centric
twitch Bethesda (English) twitch.tv/bethesda Bethesda/Zenimax Centric
YouTube Bethesda Softworksyoutube.com/user/BethesdaSoftworks Bethesda/Zenimax Centric
DISCORD COMMUNITIES:
Find New People to Party up With (It Helps Our Q Times)
Official Quake Discord discord.gg/Ay6kZxjm Find Players in "party-finder" channel | ALL BUGS SHOULD BE REPORTED TO THE QC FEEDBACK – BUG REPORTS CHANNEL.
Church of Quake /EzHYeSFu MAKERS OF WIKIS|NEWS|GUIDES|LORE
Official Bethesda/Zenimax Discord discord.gg/bethesda Replacing Beth.net Forums
Websites|twitters|sub
Quake Champions Website quake.bethesda.net/en/
1996 Quake|re-release Website bethesda.net/en/store/product/QU1CSTPCBG01
Quake Pro League Website quake.pglesports.com/ Partnered with PGL e-sports ORG
CHURCH OF QUAKE WEBSITE: churchofquake.com/ MAKERS OF WIKI|NEWS|GUIDES|LORE
r/QuakeChampions reddit.com/r/QuakeChampions/ We are Friendly
Official Quake twitter twitter.com/Quake Latest Quake Series News|e-sport Announcements
Church of Quake twitter twitter.com/church_of_quake Articles Auto twitted Here
Official id Software twitter twitter.com/idSoftware SACRED GODS
SyncError twitter twitter.com/SyncError Lead Quake Designer at id Software.
Official Bethesda twitter twitter.com/bethesda\ All Things Bethesda/Zenimax
QuakeFans Website quakefans.net/ Quake|Arena|Indie FPS
Rocket Jump Ninja www.rocketjumpninja.com/ Mouse Reviews
QUAKECON RESOURCES:
Official QuakeCon twitter twitter.com/QuakeCon
Official QuakeCon Discord discord.gg/RwFHB3Ja BYOC at HOME
QuakeCon Community twitch twitch.tv/quakeconcommunity
Steamdb.info For
QUAKE CHAMPIONS steamdb.info/app/611500/ STATS FOR THE GAME
ORIGINAL 1996 QUAKE | RE-RELEASE steamdb.info/app/2310/graphs/ STATS FOR THE GAME
COMMUNITY PODCASTS:
QuakeCast quakecast.podbean.com/ Classic Quake & Quake Champions Themed PODCAST
In the Keep inthekeep.com/ Arena FPS | Immersive SIMs | Retro Shooter Centric PODCAST.
Doom is Dead? doomfederation.com/podcasts/ Partnership between Doom Federation, and In the Keep.
QuakeFans Radio quakefans.net/category/podcasts/qf-radio/Live Radio/Podcast by QuakeFans.
About The Author