Quake Champions Map Layout Trainer (Deep Embrace & Exile)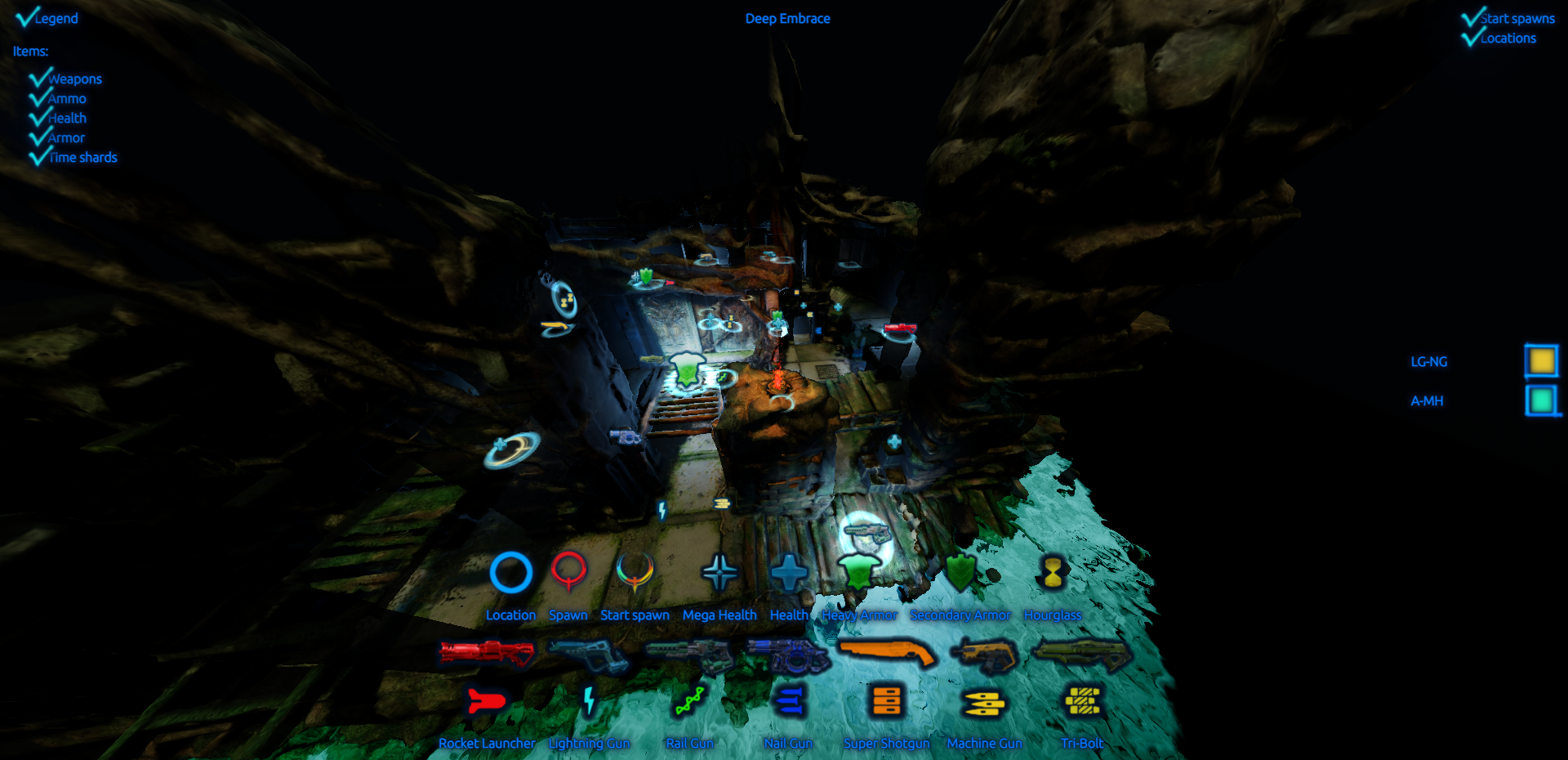 If you want to learn the map layout for Exile and Deep Embrace than QC map trainer (janbouwman.com) will help you!
This 3d map view is made by Jan Bouwman to show you where the items and spawns are on the map.
It shows where weapons, ammo, health, armor, starting spawns, normal spawns, hourglasses are on the map.
If you click on the name of the map on the website you can change to the other map.
So check out qc.janbouwman.com/maps/ !
About Author