Struggling with movement in Quake Champions? Check out this video guide by Nikolai "From Heaven"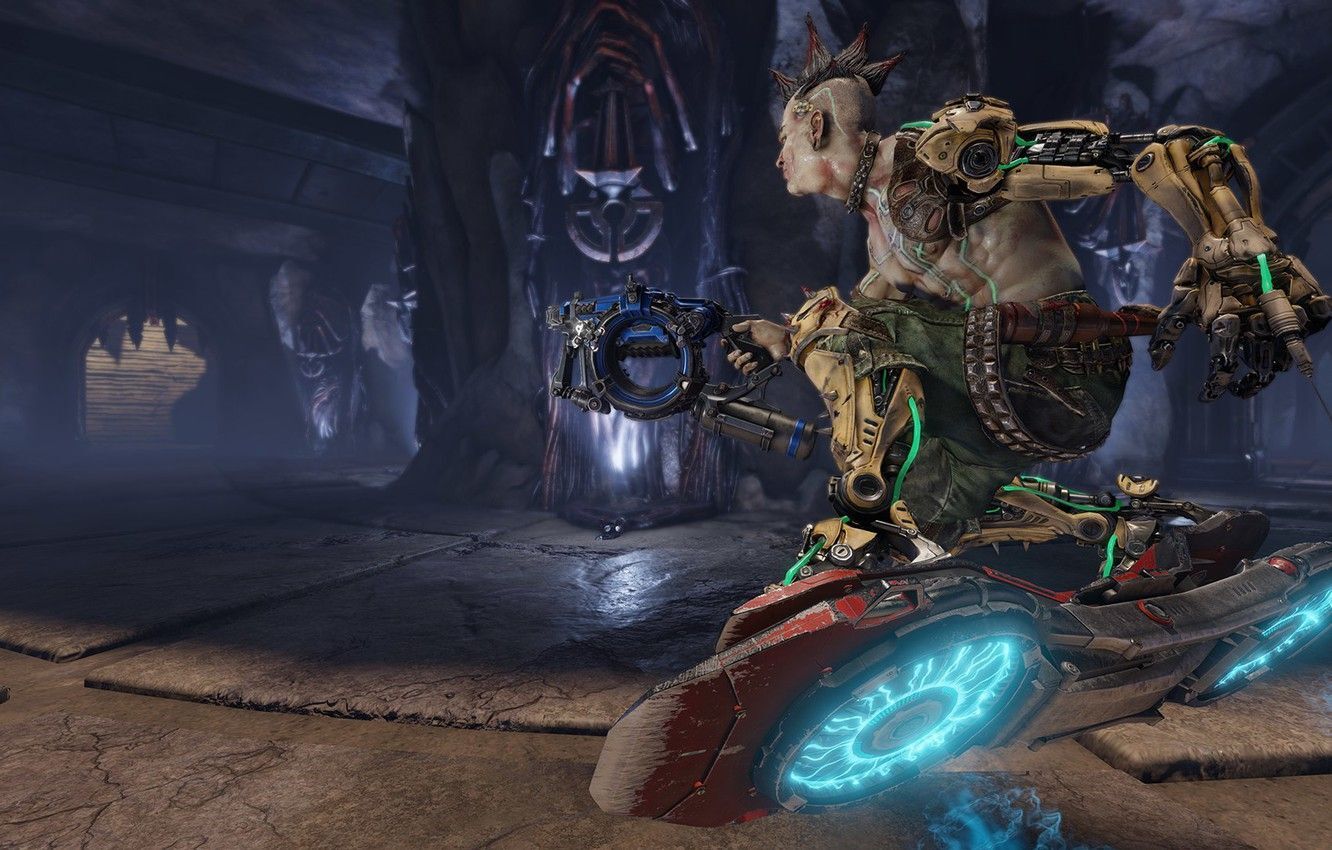 Learn how to go fast in QC with an all-inclusive movement guide by Nikolai "From Heaven"
As you may already know, Quake Champions is a fast-paced shooter at its core, and being able to get around fast is often the key to victory in most scenarios. Learning the subtle and natural extensions of the base movement mechanics that enable you to move extremely quickly around the map can often estrange new players, as Quake is quite different from games that may require the use of special items or button combos to boost player movement. But mastering these mechanics opens up to an infinitely rewarding and creative skill ceiling to take advantage of, and will keep you coming back to the game for years to come – just like the rest of us!
There are many good tutorials on mastering the movement mechanics of Quake out there in the wild already. But we would like to feature a guide made by Quaker Nikolai "From Heaven" on YouTube.
He has done an excellent job in covering just about every tid bit of quake movement in a very concise and easy to understand format for even the newest of players to grasp, including timestamps to (circle) jump to the section you're struggling on or most interested in.
As well as the bread and butter of circle jumping and strafe jumping, they have included sections covering the more advanced and niche techniques: such as nail jumping and edge clipping.
Even long time vets should lend an ear, as Nikolai's explanations are articulated extremely well; giving you a clear understanding of how the mechanics work on a technical level, and with well presented in-game demonstrations so you can easily apply it your own gameplay and mitigate any bad movement habits you may already have.
To top it off, the end of the video showcases some excellent routes and manoeuvres around some of the core maps. Check out this awesome nail jump on awoken for instance!
You can follow along in game by loading up a custom match to have the map all to yourself!
From the Quake Champion main menu, click the red 'PLAY' button and then click on to the CUSTOM GAME tab on the right hand side. Here you can leave most of the settings as they are, and change the map to any of your choosing (though I'd recommend Blood Run). But you may want to change the TIME LIMIT to the max of 30 mins so you can remain in the match for longer.
TO LEARN MORE ABOUT Quake:
If you're looking for even more Quake tutorage have a look at this article – New to Quake Champions? Here are our top 10 tips to help you get fragging!

Even more guides on all things Quake can be found here – Church of Quake Guides

Those of a more bookish sensibility will discover much within the wiki – Church of Quake Wiki
Community links:
HAPPY FRAGGING FOLKS, AND GLHF IN THE ARENA!
About Author