The Quake Pro League Stage 1 Finals Finish With a Bang
After 3 days of of furious fragging, we've finally come to the point of crowning a Stage 1 Champion.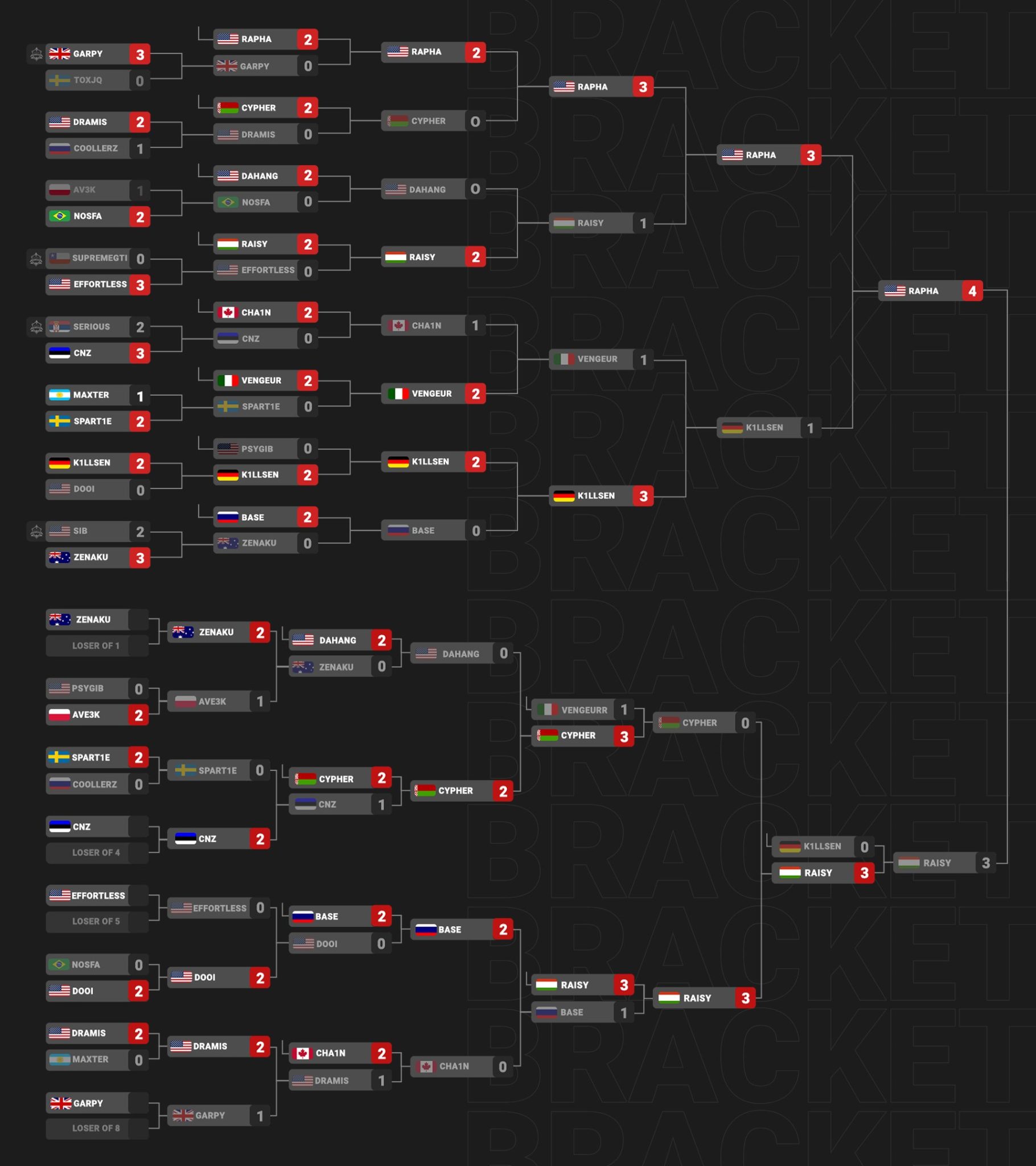 Despite steamrolling the competition in North America all season long, rapha had to dig deep, very deep, to secure the victory over Raisy who was playing in beastmode all tournament long.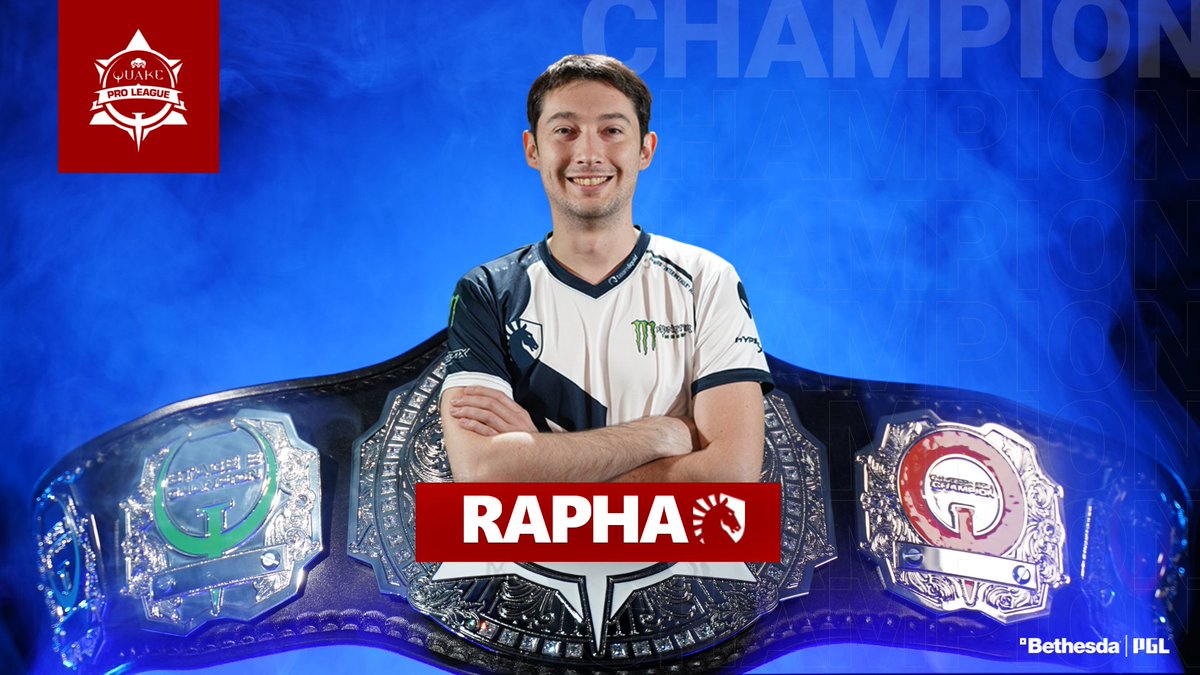 Quake Pro League grand finals are now always a best of 7. Since rapha came from the winner's bracket, he automatically gets a map win. In this case, the first map (Tower of Koth) automatically went to rapha.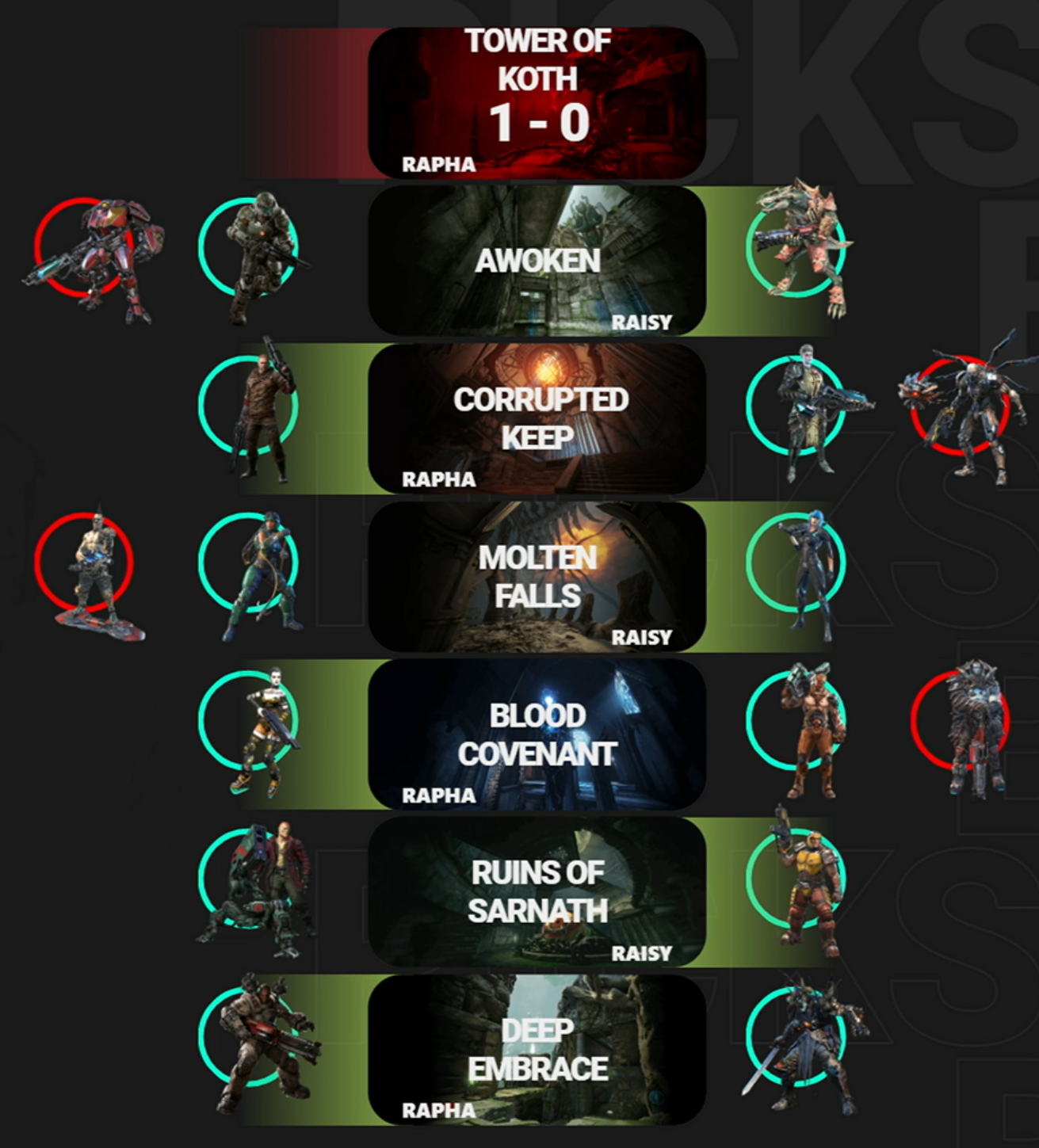 In order to win the tournament, rapha would now need to win 3 maps, while Raisy would need 4.
After a dominating victory on Awoken by rapha, most of us thought that he'd take the next two in the same fashion.
Then they loaded in to Corrupted Keep and that's when Raisy bit back, and he bit back hard.
His LG came to life and it became an all out war.
Then it was time for Molten Falls, and once again the momentum shifted. DJ Wheat said it best at the end of this map "rapha on Athena is scary." With a 12-3 victory on Molten, rapha only needed to win one more map to take home the belt.
Then it was time for Blood Covenant. This game went back and forth, and at around the 5 minute mark, I thought this would be the end for the young Myztro player. But once again Raisy bit back. Using visor, he was able go up by a frag and then played defensive in the last minute, sending us into match #6.
Raisy's Ranger vs. rapha's Eisen on Ruins of Sarnath went the distance. In the end, Raisy took a 4 frag lead, then used rockets and LG to keep the champ at bay every time he tried to push in.
The Score at this point was 3 to 3 heading for the final map, Deep Embrace. Rapha's Keel pick was a solid choice against Raisy's Deathknight. The reigning champ used his grenades and stack to bully his way to a hard fought victory.
When the dust settled, Raisy bowed in respect to the reigning champion.
What a brawl, and what a great time to be a Quake fan.
Prize Pool
source – liquipedia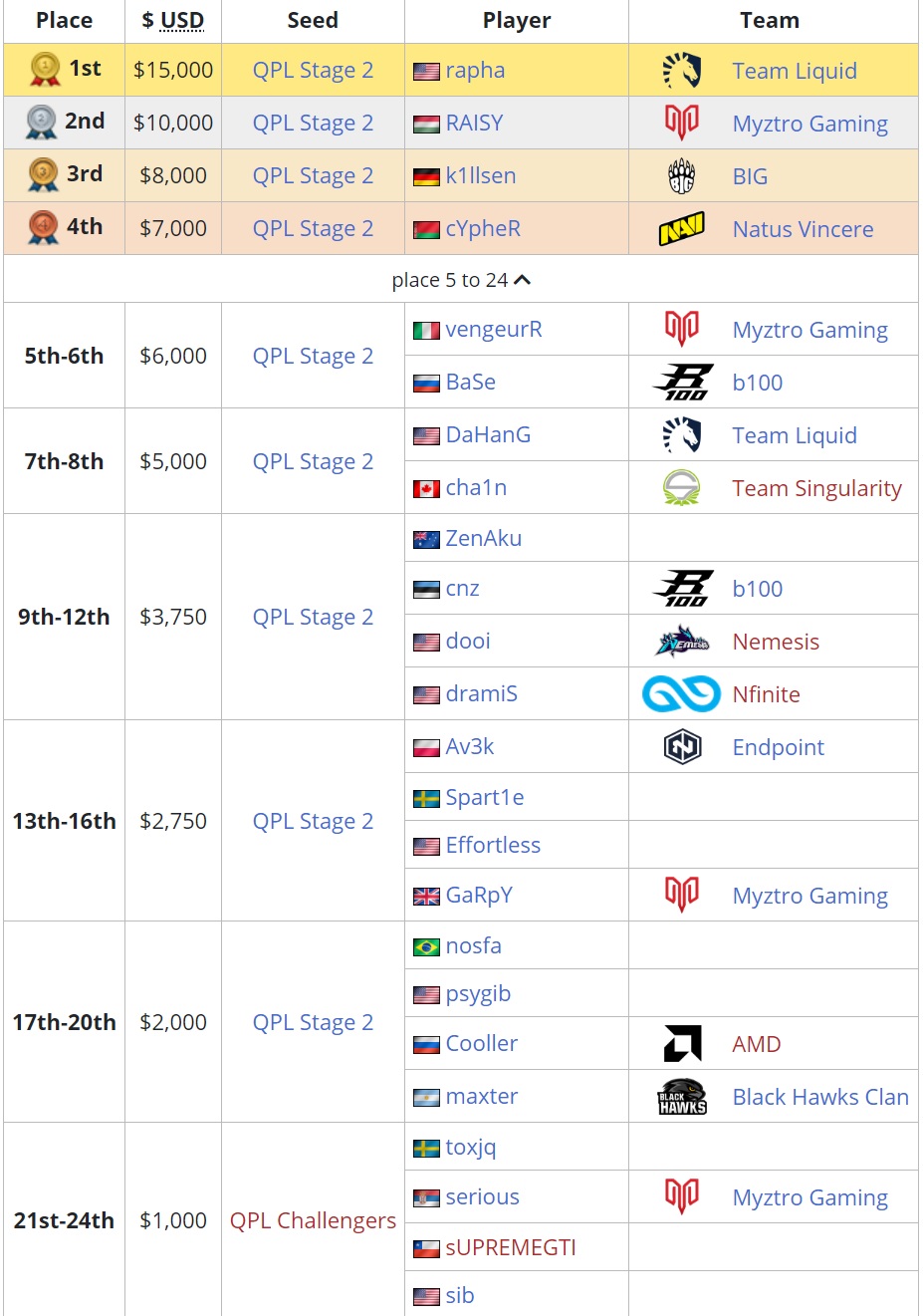 If you missed any of the action you can watch the replay on Twitch https://www.twitch.tv/quake/videos
Or you can catch the 4k videos of YouTube once they get uploaded. https://www.youtube.com/c/Quake/videos
What happened to Challengers League players?
The top 2 champions from Challengers League EU and NA had to face the lowest ranked players and win, in a bo5, in order to secure a spot in the QPL.
Team Myztro sent two players to the finals, Garpy and Serious. Garpy came out with a head of steam and dismantled a fan favorite, Toxjq. It's a little bittersweet, but incredible at the same time. One of the best Quake players of all time, got bumped out of the pros. Will the Terminator be back?
Serious came after CNZ, who has been in this spot before. CNZ dug his heels in, keeping his spot in the QPL, with a 3-2 win over serious. This is twice now, that CNZ has defended his spot against a Myztro player and won.
SupremeGTI is a South American powerhouse who was gunning for Effortless. But Effortless welcomed him to the pros with a 3-0 shut out, proving there is a big difference between dominating challengers league, and taking a swing at the pros.
The last relegation was Sib vs. Zenaku. If you remember back to the last QPL LAN (Katowice), we were in the same spot only reversed. Zenaku went through challengers, then defeated sib to make it in. This time, Zenaku was defending, and it went the distance. After a 3-2 bloodbath, Zenaku kept his spot, sending sib back to challengers.
QPL and Challengers League will be back after the holidays for Stage 2.
About The Author