Sign-Up Now for Pengartist's Friday FragFest Tomorrow Feb 18th in #QuakeChampions.
Good Afternoon Quakers. Pengartist is hosting another Friday FragFest for us…Tomorrow Friday February the 18TH at 14:00 PM EAST | 20:00 PM CET.
Pengartist has suggested possibly holding your donations for the winner until after they have been crowned, so it is only one PayPal transfer instead of two. Additionally you can donate to PengArtist. As PengArtist does a lot for the community putting these weekly events on for us.
Socials to Follow: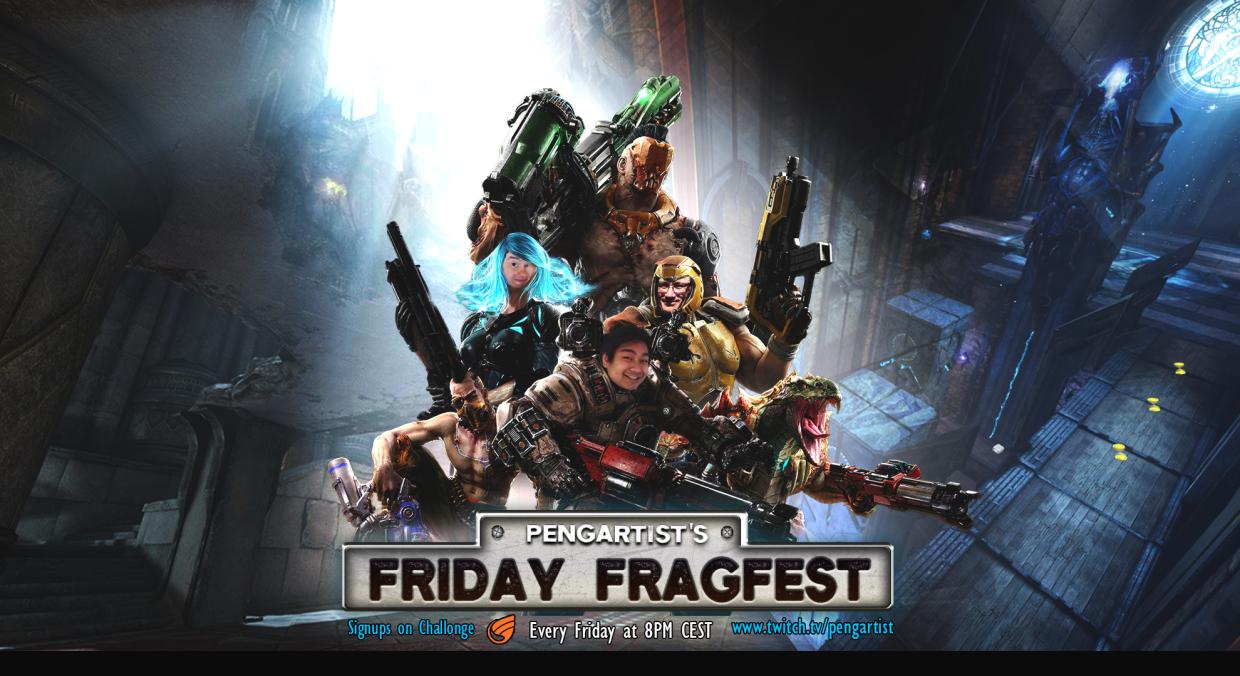 Date and time:
February 18th 2022, 20:00 CET / 19:00 GMT
Rules:
All games shall be played on Timelimit duel
Time limit: 10 minutes.
Score limit: 100
A tolerance of 10 minutes shall be given to all players when their match is to start.
If a player doesn't show up after 10 minutes, that match shall be recorded as a loss.
The match shall be played on EU Central server unless both players agree on a different server.
The map pool is the same as the Quake Pro League map pool
Format:
Group stage with 3 players per group (subject to change depending on number of total players).
Top 2 players on each group make it over to the playoffs (subject to change depending on number of total players).
Group stage matches are BO1.
The players should report the score of the match.
The tiebreaker in the group stage is:
1. Number of frags
2. Frag difference
3. Winner of the match between the tied players
Playoff matches are BO3.
First picks/bans shall be decided on a coin toss.
Map pick/ban structure BO1: Ban, Ban, Ban, Ban, Ban, Ban, Pick.
Map pick/ban structure BO3: Ban, Ban, Pick, Pick, Ban, Ban, Tiebreaker.
Players each ban one champion before each series.
Players may not use the same Champion more than once in a series (only applies to Best of 3's). For example, if you pick Ranger on Map 1 – you may not pick Ranger on map 2 or 3.
The players can use the qrindr app to decide on picks and bans and if they decide to do so they must adhere to the qrindr rules (https://qrindr.com/).
HAPPY FRAGGING FOLKS, AND GOOD LUCK TO ALL THE CONTESTANTS PARTICIPATING!
About The Author