Saturday #QuakeCon Community Schedule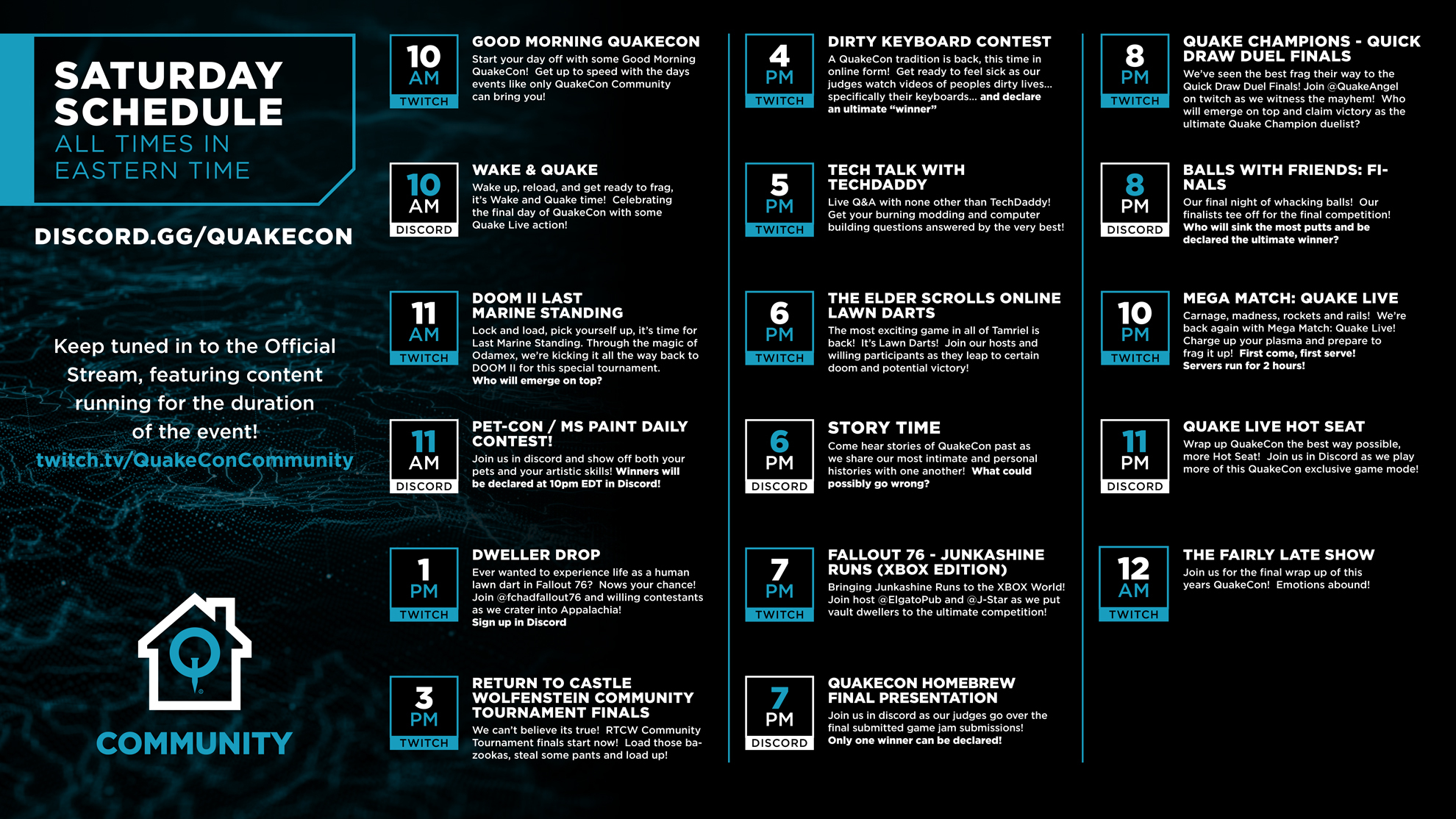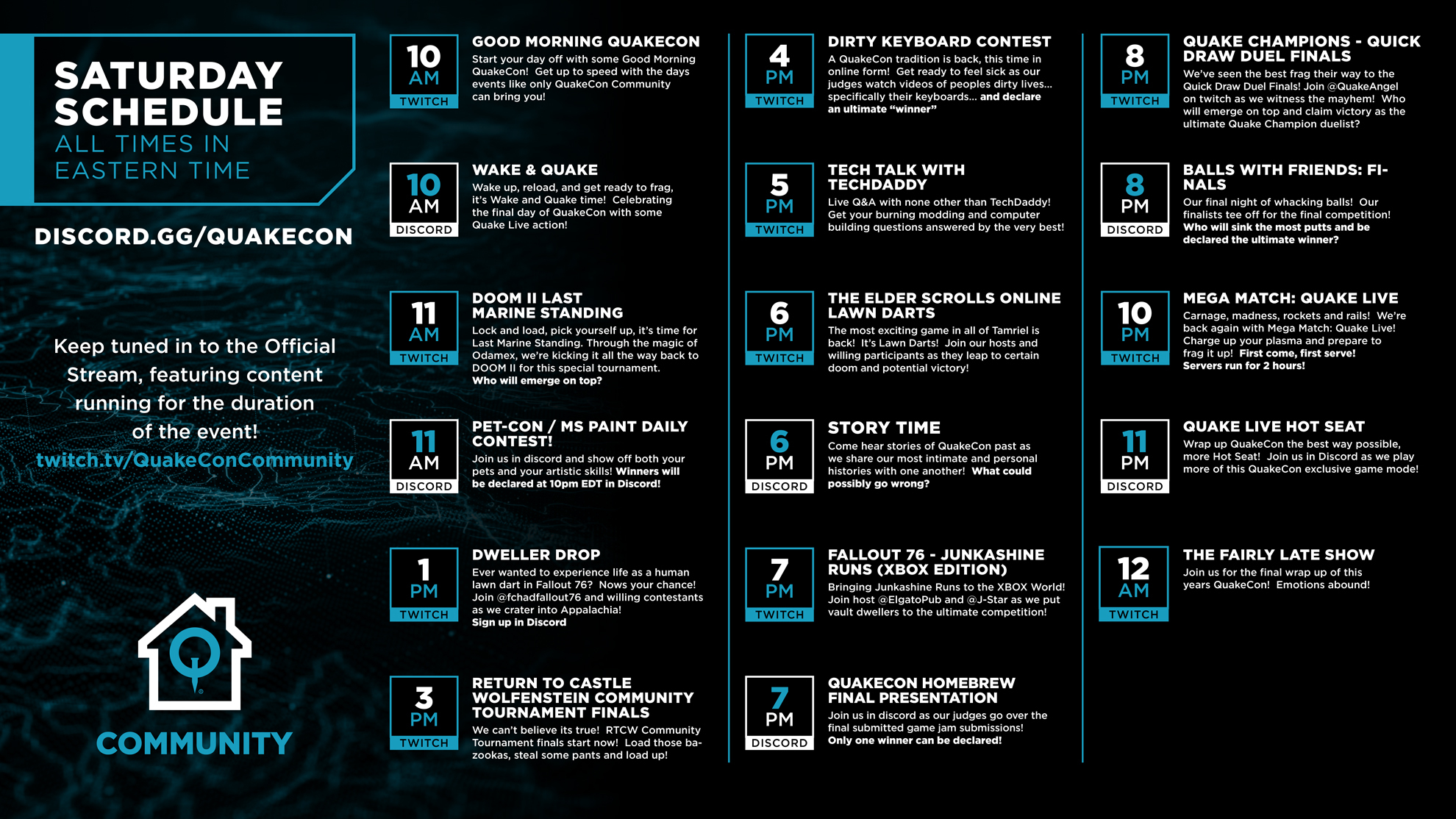 This QuakeCon has really out done itself this year. Today is the final day of events, so make sure you catch some of the streams. The community events kick off today at 10:00AM EAST | 4:00PM CEST. NOTE ALL TIEMS ON GRAPHIC ARE IN EAST. 
 Make sure to join us at 10:00AM East | 4:00PM CEST for WAKE & QUAKE. Today's featured Quake game is "QUAKE Live" You can join in on all the fun at the official QuakeCon discord here: https://discord.gg/quakecon
You can watch all the community QuakeCon activities on twitch here:  https://www.twitch.tv/quakeconcommunity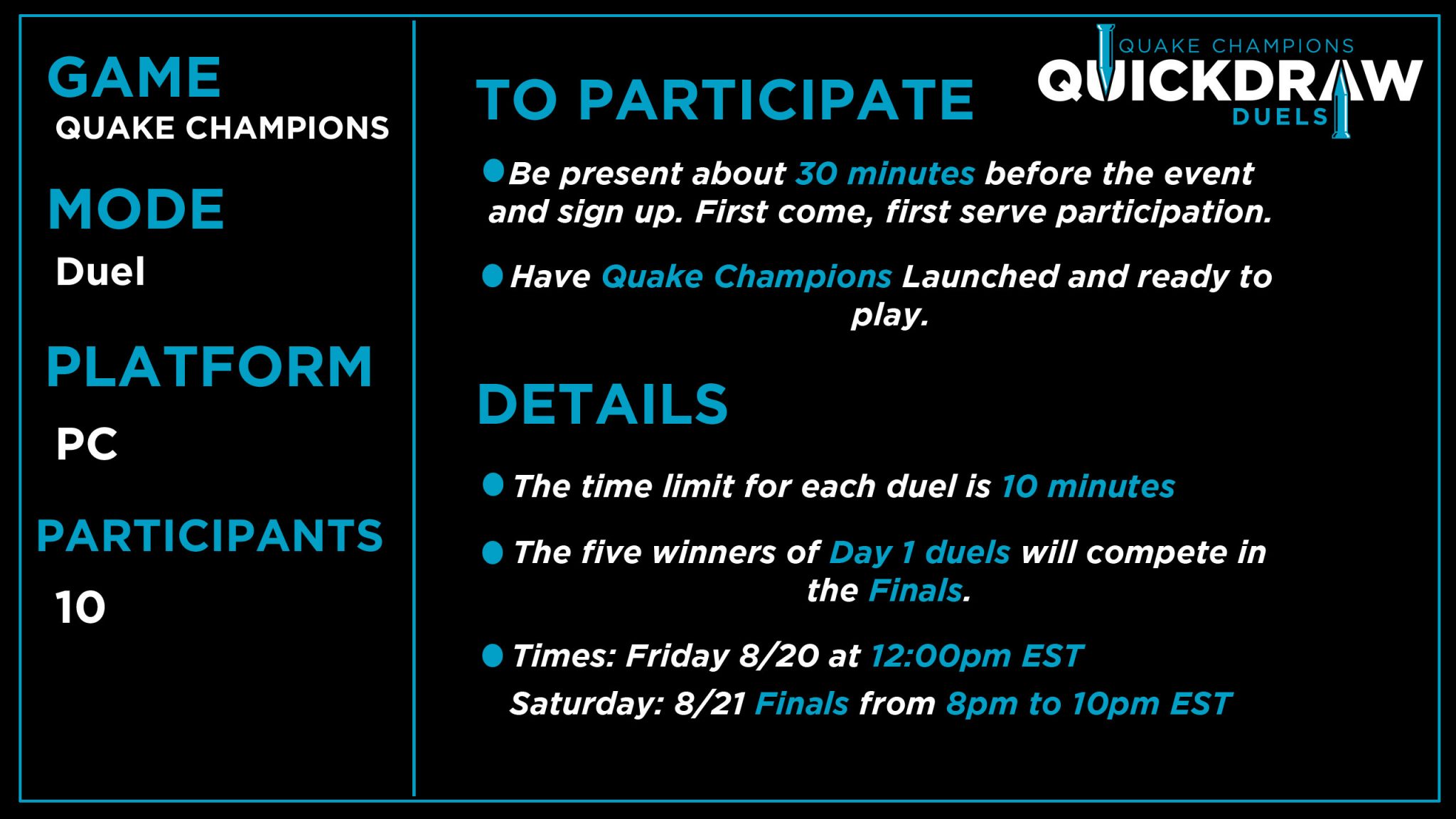 Lastly at 8:00PM EAST | 2:00AM CEST the Quake Champions – Quick Draw Duel Finals start.
You can watch all the community QuakeCon activities on twitch here: https://www.twitch.tv/quakeconcommunity
About Author