Rohm: "My biggest goal in gaming has always been to go to LAN with the pros"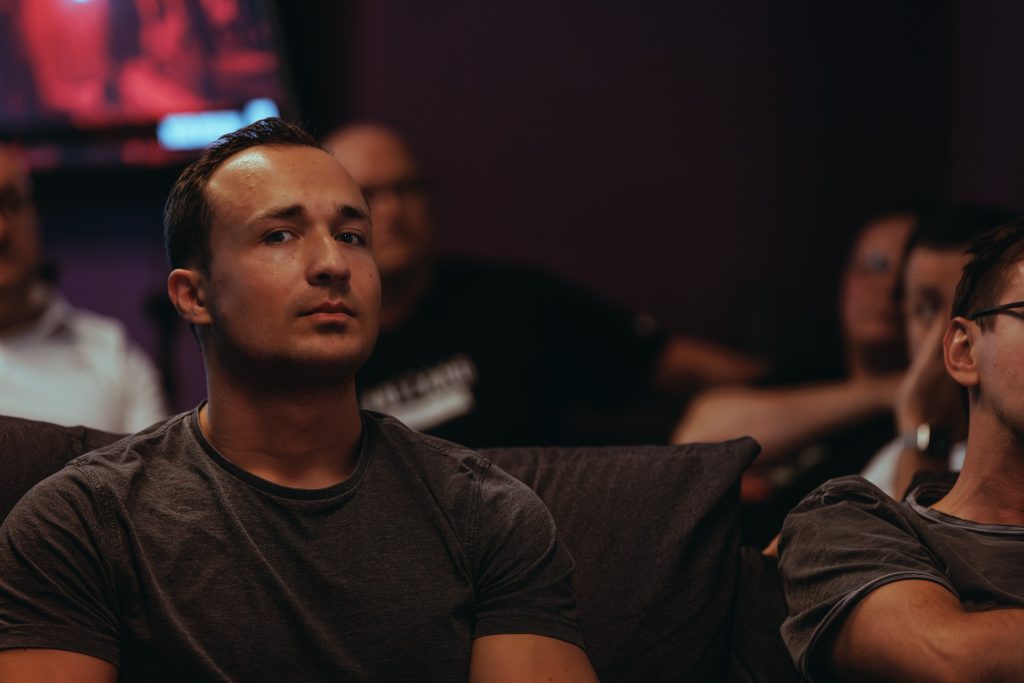 If you follow the Challenger-side and the various online cups of Quake, you have most likely seen Rohm somewhere in the brackets. The German player has been around for several years, attending many different tournaments. In July last year, Rohm finished 3rd in KeenCon's LATAM tournament, taking down Spanish veteran SombrA in the bronze match and securing €50. Three months later, he showed up at KeenCon's prestigious LAN in Barcelona, where he had the chance to prove himself against the big names. Following some early exits in the European QWC qualifier and at TGL S1 Finals in Warsaw, I sat down with Rohm to hear some of his thoughts on the past year, the Challenger format, and his visions for the future.
Let's look back on 2022, What expectations did you have for that year? And how do you think it went?
My biggest goal in gaming has always been to go to LAN with the pros, so I am very happy that I finally made it happen in 2022 and attended KeenCon. I used to play a very different game, 15 years ago, where I tried to break through and it was always prevented by unfortunate events, such as players leaving our team or LANs getting cancelled. I came back when the covid lockdown in my city started to give it a second try.
Your most notable attendance in Quake would be Barcelona KeenCon 2022, where you finished top 8 and got to play on the big stage versus both RAISY and dramiS. Tell us about your experience there.
Barcelona KeenCon was awesome. There's a bit of a sad backstory because I had tried to go to LAN in Quake Champions three times already, and every time something went wrong and prevented me from attending. I wanted to attend KeenCon by GameGune earlier last year and my flight was delayed, I missed my connecting flight and the airline could not offer me a replacement in time, so I had to fly home and watch the stream. So, the fourth time had to work out… except I really had no time on the weekend KeenCon took place. I was taking part in a completely different sports event in the USA the week after and my plane was taking off on tuesday very early in the morning. So, barely any time for me to sleep if I returned from Spain on monday. And there were still plenty of things for me to prepare, like cutting weight. So, I don't want to go into too much detail about that, but let's just say while everyone else was having fun, I was under constant pressure to manage my water intake and time it properly with my games, and I didn't really get enough sleep either which forced me to consume an enormous amount of caffeine. Because of this, I am extremely happy with my performance. I played some of my best games against S0MBR4 and SL1P, and both of them were very close too.
Just in my game on stage vs RAISY all of my planning fell apart because a small problem with the pick and ban process which caused an unexpected delay. I performed extremely bad. On the one hand it was awkward because my game was the first to be played on the main stream and I felt like I made a fool of myself, on the other hand I think I played my absolute best in the games where I had a realistic chance to win. In the games which were mine to lose anyway, I mostly played catastrophically bad, but that didn't change the outcome. (And twitch chat didn't care much, they were talking more about me doing the handshake with dramiS wrong than about the game.) As 7th-8th place I got the best result that was possible for me on that day, I am very happy with that. Also the KeenCon organizers are very nice people, I will be going to the next KeenCon if I can and if it happens, and I can only recommend it for whoever is thinking about trying their luck at LAN.
What does it mean to have a European qualifier for QWC? What are your thoughts on your performance in the tournament? And how do you think Spart1e will do in Dallas?
The European qualifier for QWC is one of the highlights for me because it showcases some of the strongest challengers, but without high ping. Sadly my own performance wasn't great, I got matched against Flowie71 in the first round and somehow lost one of my best maps with one of my best champions, then I beat him on his map. It seems to be one of my problems that I play my best when I am under pressure and get overconfident when I am expecting to win. But on that day, this wasn't even the problem, I just missed too many shots and he wasn't making remotely enough mistakes to let me get away with it. Then on the third map, I got unlucky again as I got stuck on a jump pad somehow. But at least he beat me by a few frags, it's horrible to lose by one frag when that one is caused by a bug. So GG WP, at least I got a nice close game out of this tournament. Because I am someone who lives in the past and always prefers the old players over the new ones, I want the winner of the European Qualifier, SPART1E, to perform well in Dallas. Can he do it though? I think it depends on how serious he practices. He doesn't strike me as someone who enjoys QC so much that he would play it all day, but we will see.
What are your visions/goals with Quake? Do you have any specific goals for 2023?
I am currently taking an extended break from Quake. I have a great number of nagging injuries, part from sports, part from gaming and part from every day life. Nothing too serious it seems, but I want to get back to close to 100% health before I start playing again. Then I will play less, and more focused, because I can't seem to profit from grinding endlessly anymore. A little focus on my weakpoints, and then I want to attend every LAN I can, as long as QC lasts, for example KeenCon in autumn if it happens and I have time.
What do you think of the QPL Challengers format? Is there anything you would change?
I don't like that the challenger is reduced to just 8 tournaments per year. Lots of people have commented that the challenger is actually more entertaining than QPL because the stakes are much higher and you get to see many more different players. It would be better if we went back to a multi-stage system, like the one we had in the past. Especially if you allowed the community to help, organizing a higher number of tournaments should not be a problem. The second problem is that players are forced to play on high ping constantly. I am not sure if there is a perfect solution for this though, the actual QPL is played on high ping so it makes sense to have a qualifier with the same rules. On the other hand, one could try to minimize cross-region games and simply give each region a fixed number of slots depending on player numbers, and then have only regional qualifiers. The problem with this is that someone would have to decide which region gets how many slots, which in the past has lead to interesting results. The main advantage of global qualifiers is that such a thing is not possible anymore.
About Author