#QuakeProLeague Season 3 Week 17. Saturday July 23RD 10AM EAST | 4PM CEST.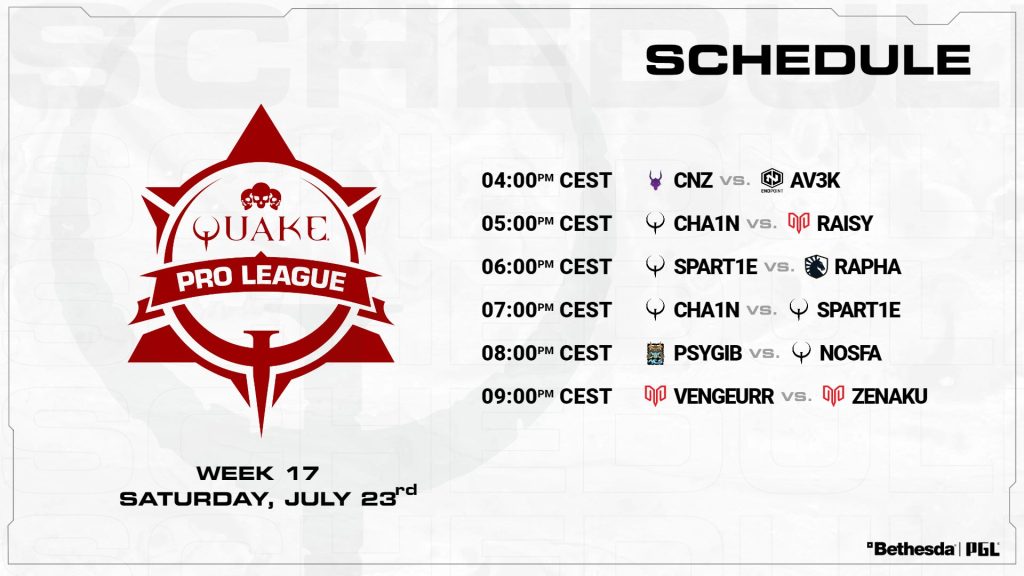 Good morning Quakers. Quake Pro League Season 3 Week 17 will be Saturday July, 23rd at 10 AM EAST | 4 PM CEST. All Qualifiers have been completed at this point in time. Play Tournament pages for all Qualifiers. 4 WEEKS TILL SEASON 3 WORLD CHAMPIONSHIP
The Quake Pro League World Championship has been announced to take place in Bucharest, Romania between the days of August 18th – 20th (Same days as QuakeCon in Dallas Texas, USA). This will will be a LAN event taking place at PGL (Pro Gamer's League) studios in Bucharest. In addition to this 4 additional Qualifier spots have been added bringing the total participants to 24 this season.
WHERE TO WATCH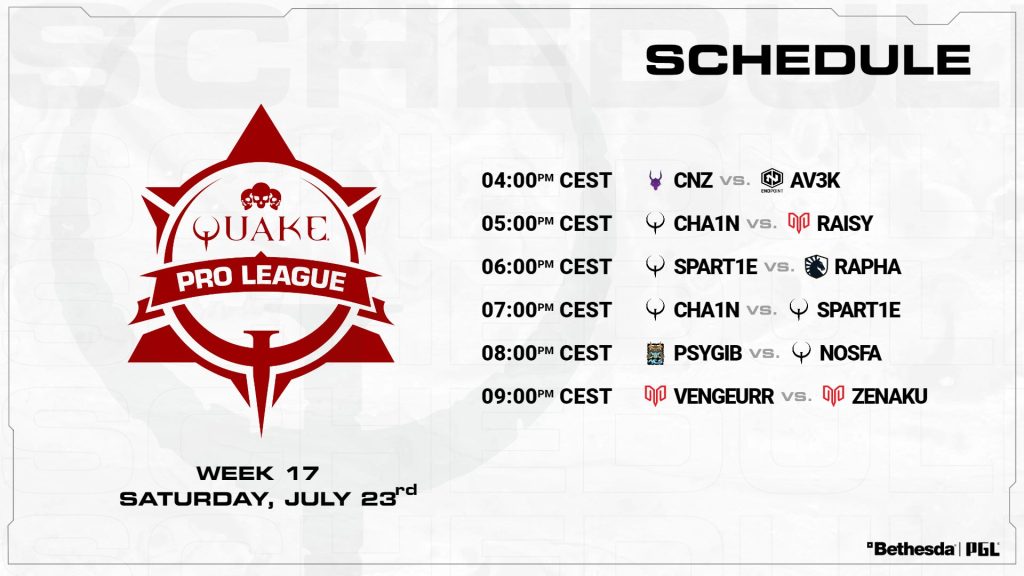 Week 16's Matchups include:
RANKINGS | MATCHUPS | GENERAL STATS: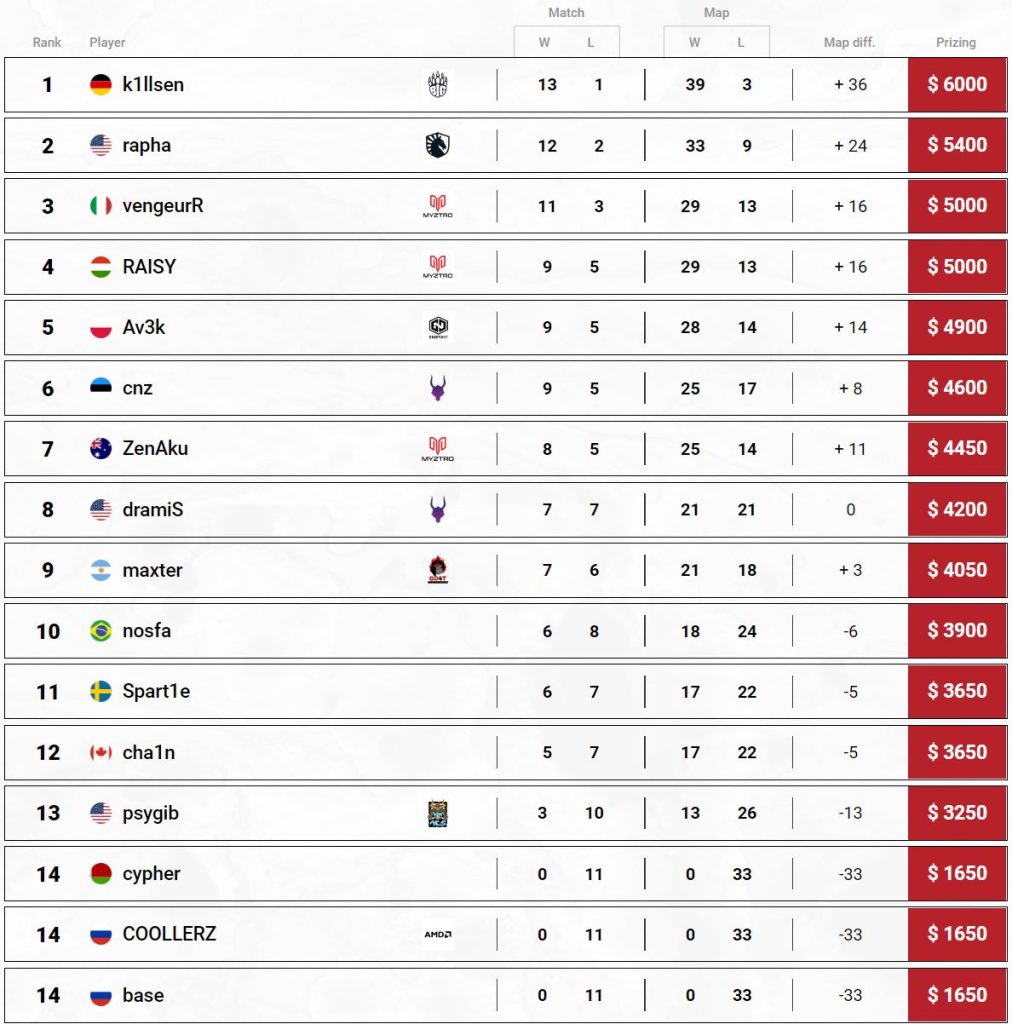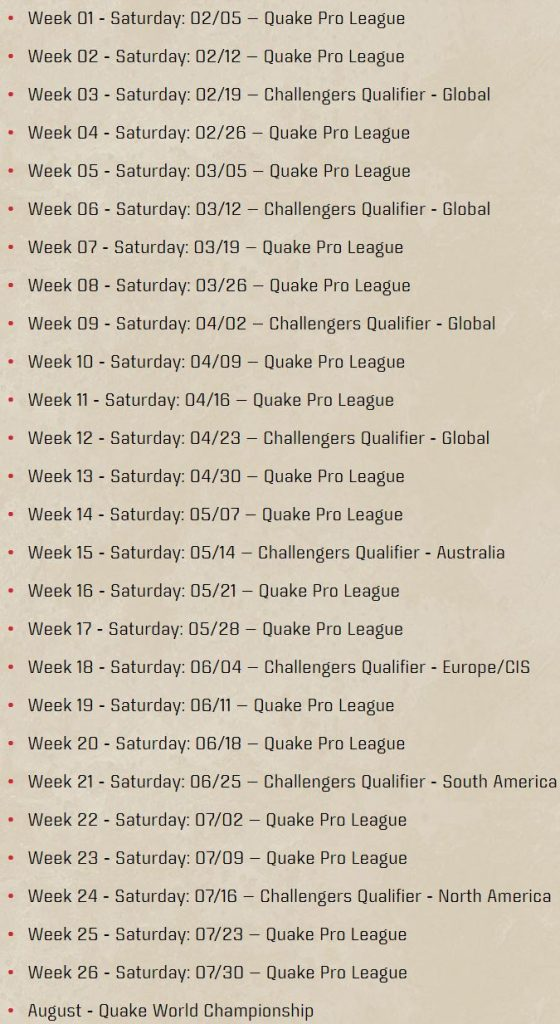 HAPPY FRAGGING FOLKS, AND GOOD LUCK TO ALL THE CONTESTANTS PARTICIPATING!
About Author