#QuakeChampions PTS Update for 06-09-2022 is Live! Currently 5 Days Remain for Season 14!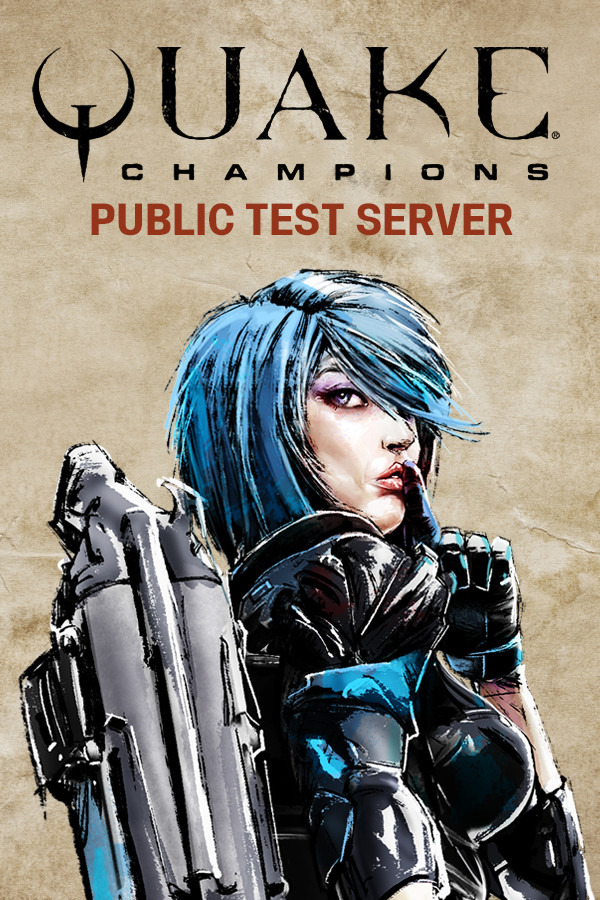 Good Afternoon Quakers. We Have our latest PTS update out today. Our current season is scheduled to end in a little over 5 days. We are now getting a solid taste of what is to come in Season 15. Today's patch adds an additional accel pad in the cathedral area (where all the pillars are) of Tower of Koth. Check the patch notes below for the rest. In addition over the past several weeks we have had several other PTS Updates. Tower of Koth's item layout has been changed, General Sound, and Volume changes, and Athena & Keel are getting new Vanities. We have 3 new weapon additions this time around. These being from Enemy Territory: Quake Wars (2007) developed by Splash Damage. In addition to this Tower of Koth is getting CTF (Capture the Flag), and Sacrifice support in Season 15 YAY! I'll leave a link to a previous article with those notes below as well. There is also an additional weapon skin in honor of QuakeCon every year, but I won't be spoiling that here.
Previous 05-25-2022 PTS Update

0.15.DEV.88741/90146
2022-06-09
Map Updates:
🔹 Tower of Koth – Added an accelpad that leads into the Cathedral
🔺 Insomnia – Additional player collision added to improve the door frame window sill weapon collision
🔺 Tower of Koth – Moved two spawns that were too close to the enemy team/objectives in CTF, SAC, CA.
🔺 Tower of Koth – Added team banners for CTF
Game Updates:
🔹 Fixed Net Damage medal that appeared as a duplicate Net Master medal.
🔹 Fixed Damage XP in XP Summary HUD
🔹 Fixed untranslated strings in Battle Pass rewards processing
🔺 Fixed Platinum x10 text descriptions in the Season 15 Battle Pass rewards
🔺 Localization updated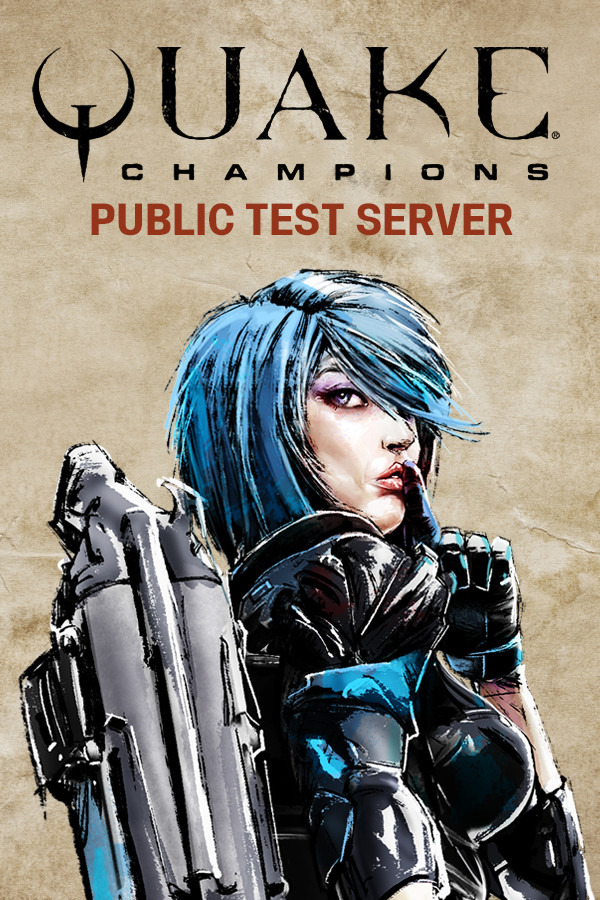 The PTS is a Public Test Server that many games come with. It is completely optional to be part of the PTS, and does require an additional download to take part of. The purpose of the PTS for us Quake players is it allows us to preview upcoming skins, arenas, and gameplay changes in general before they are added to the Live | Main Game servers. It also doubles as bug testing. In fact all bugs, or issues in the PTS should be put in the official discord in the "public-test-server" channel. If you can you should try and find a buddy to test with. Two heads are better than one. You can find people to party with in the "party-finder" channel.
If you want to access, or rather download the PTS you can do this on both Steam quite easily. Just to note though like other PTS downloads you are usually downloading the entire game plus some. The PTS download for Quake Champions is currently just over 30 Gigabytes. Keep that in mind if you want to partake. Things that you accomplish in the PTS version DO NOT transfer over to the main game. That said you can also demo stuff in the PTS that you may not own yet in the main game.
*When first launching the PTS your game may "compile" for a few minutes.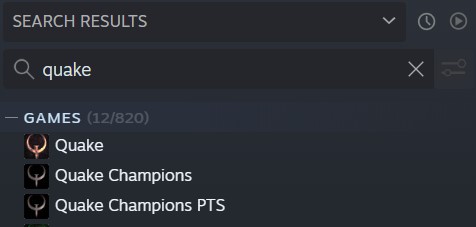 In Steam just type "quake" in any way in the library search tab, and "Quake Champions & PTS" will appear in the games folder below the search bar.
HAPPY FRAGGING FOLKS, AND WE SHALL SEE EACHOTHER IN THE ARENAS.