#QuakeChampions PTS Update for 03-09-22 is Live.
Good Afternoon Quakers. We have actually received two PTS updates over the past week, so I'll leave them both below.

NEW UPDATES
0.14.DEV.84701/84851
2022-03-09
Game Updates:
🔹 Alphabetized the Datacenter list (which will group servers by region)
🔹 Reverted a lot of the Dec & Feb sound changes in an attempt to resolve some issues with dropped sounds and to try to get the sound back into a state that more seemed to prefer. Removed the elevation volume/pitch changes. Removed third-person weapon switch sounds. Reduced range & priority of third-person respawn sounds.
🔹Clutch: Dodge cooldown reduced from 0.5 to 0.4 sec.
🔹Scalebearer: Meh. Increased passive ground acceleration. Reduced interruption speed from 200 to 150. The acceleration value isn't an attempt at a final value, was just the current value I had in testing when I had to press the button to make the build. It's a buff over the last PTS build, which I don't really like but everyone else felt the previous build was too nerfed, so maybe people will like this more.
Service Updates:
🔹 Anti-cheat updates & compat fixes. Error code dialogue should now be fixed & functional.
OLD UPDATES
0.14.DEV.84457/84471
2022-03-06
Game Updates:
🔹 Scalebearer: Some accelerations tweaks based on PTS tester feedback
🔹 Fixed the default hitbeep value in the config (it was mismatched with the correct default in code)
Service Updates:
🔹 Anti-cheat Updates (including a Proton compatibility fix)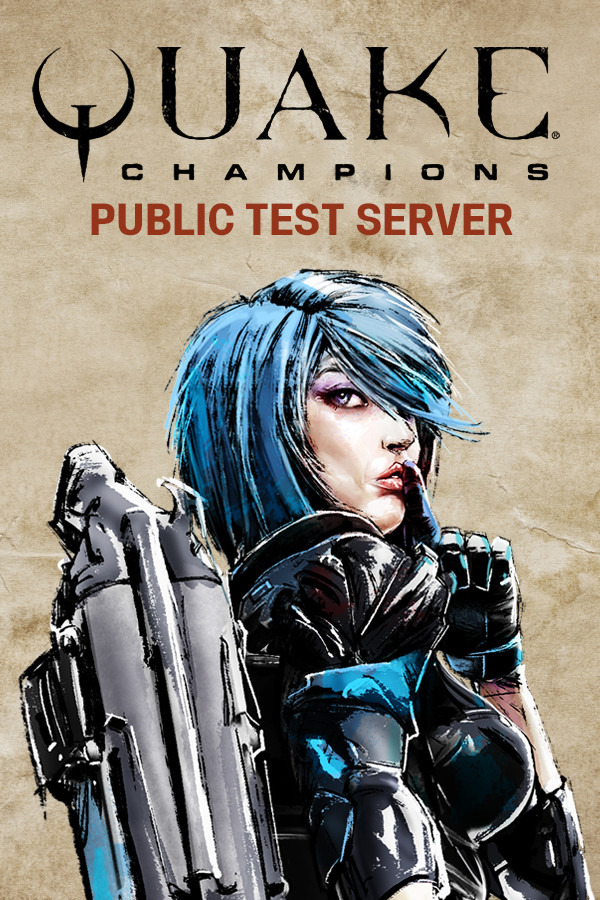 The PTS is a Public Test Server that many games come with. It is completely optional to be part of the PTS, and does require an additional download to take part of. The purpose of the PTS for us Quake players is it allows us to preview upcoming skins, arenas, and gameplay changes in general before they are added to the Live | Main Game servers. It also doubles as bug testing. In fact all bugs, or issues in the PTS should be put in the official discord in the "public-test-server" channel. If you can you should try and find a buddy to test with. Two heads are better than one. You can find people to party with in the "party-finder" channel.
If you want to access, or rather download the PTS you can do this on both Steam, and the Bethesda Launcher quite easily. Just to note though like other PTS downloads you are usually downloading the entire game plus some. The PTS download for Quake Champions is currently just over 30 Gigabytes. Keep that in mind if you want to partake. Things that you accomplish in the PTS version DO NOT transfer over to the main game. That said you can also demo stuff in the PTS that you may not own yet in the main game.
*When first launching the PTS your game may "compile" for a few minutes.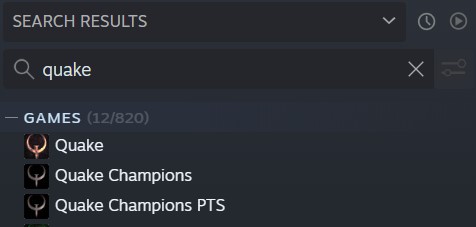 In steam all you have to do is type in any way of "QUAKE" in your games search bar, and it will pop up as "Quake Champions PTS". It is consider its own "game" so to speak on steam. Just download it as you would any other game.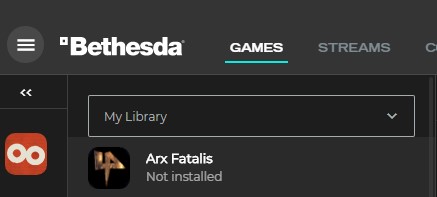 For the Bethesda Launcher the Quickest way to access it is as followed. Make sure you have the "GAMES" tab selected, and on "My Library" in the drop down menu.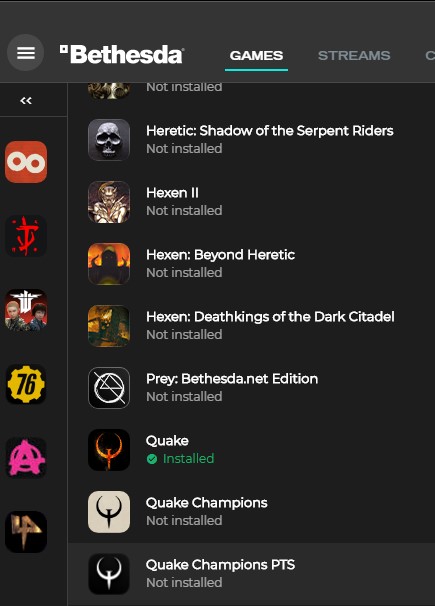 From here just scroll down until you hit your "QUAKE" section, and download "Quake Champions PTS".
HAPPY FRAGGING FOLKS, AND WE SHALL SEE EACHOTHER IN THE ARENAS.
About The Author