Quake PUB | Effortless Interview on #Quake & #Ironfist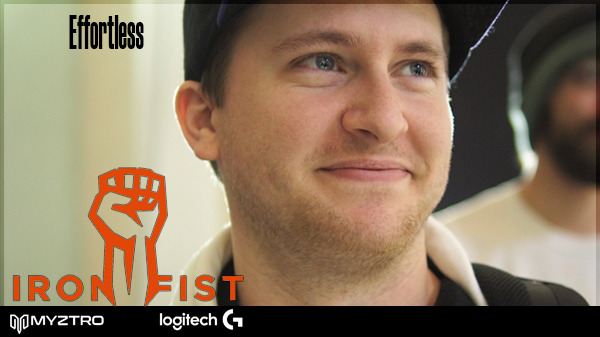 Hello Quakers The Quake PUB (Czech Quake community) has been doing a few interviews in the led up to Myztro's IronFist Quake Champions Tournament. This will be happening in London, England From November the 25TH to the 28TH at the Red-Bull Gaming Sphere. Sponsored by Logitech G.
In this first interview we get to hear from Effortless an e-sport player familiar to most Arena Shooter fans. Effortless came in 2nd place for the IronFist qualifiers last month, and will be joining the rest at the main event later this month.
Check out the full interview here on the Czech Quake's website: quake.pub/index.php?NewsID=12
IronFist links
Czech Quake Socials:
Effortless Socials:
Players Participating in IronFist 2021:
Qualifier Winners:
Talent Line-Up for IronFist 2021:
HOW TO PLAY QUAKE:
QUAKE CHAMPIONS FREE 2 PLAY
CLASSIC 1996 | RE-RELEASE $9.99 | FREE UPGRADE IF YOU ALREADY OWN
HOW TO WATCH the QUAKE PRO LEAGUE e-sport:
DISCORD COMMUNITIES:
Find New People to Party up With (It Helps Our Q Times)
Official Quake Discord discord.gg/Quake Find Players in "party-finder" channel|ALL BUGS SHOULD BE REPORTED TO THE QC FEEDBACK – BUG REPORTS CHANNEL.
Church of Quake discord.gg/qTVK684stc MAKERS OF WIKIS|NEWS|GUIDES|LORE
Official Bethesda/Zenimax Discord discord.gg/bethesda Replacing Beth.net Forums
WEBSITES | TWITTERS | FORUMS 
Steamdb.info For
ON-GOING COMMUNITY PODCASTS:
Quake Champions BattlePass WEEKLY |DAILY CHALLENGES:
Weeklies for BattlePass change at 8:00 PM EAST Wednesdays|2:00 AM CEST Thursdays.
Dailies change at 10:00 PM EAST | 4:00 AM CEST.