QPL S2: Stage 1 Challengers finalists are determined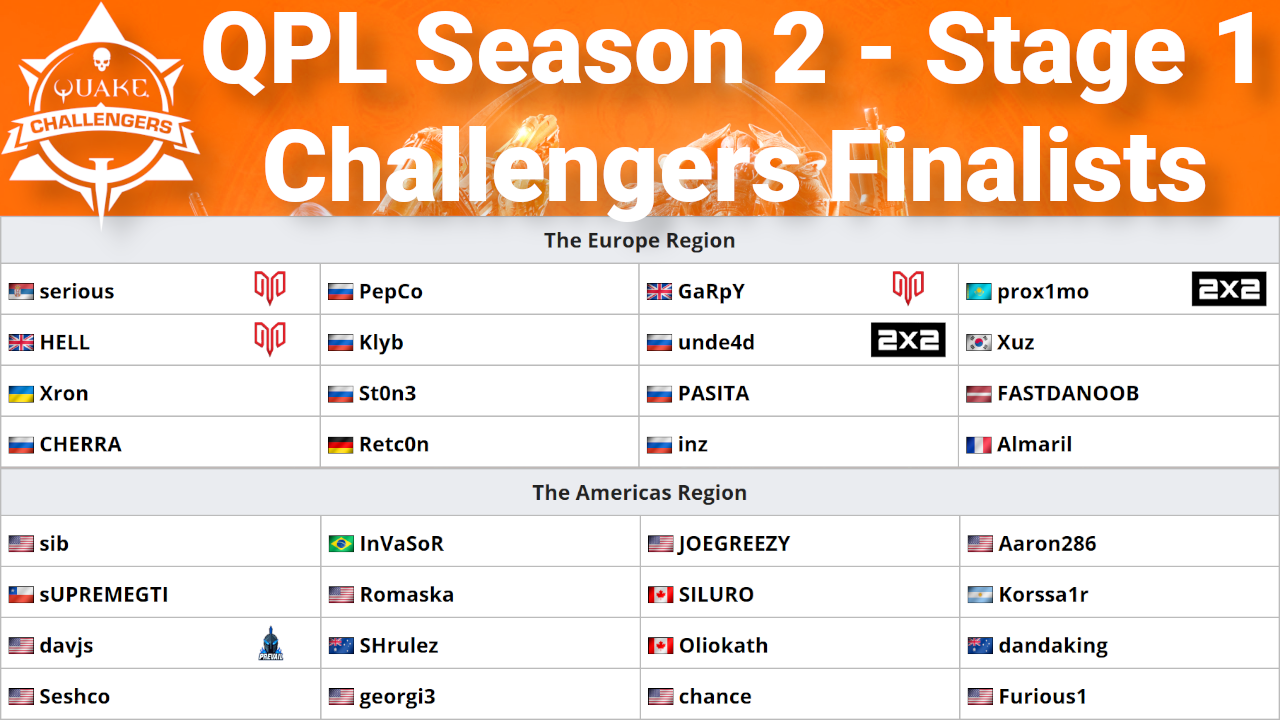 After 8 weeks of competing all spots for the Challenger Finals are taken. Last Saturday, Almaril and Inz took the last two spots in the Europe Region. While Furious1 and Chance did the same for The Americas Region.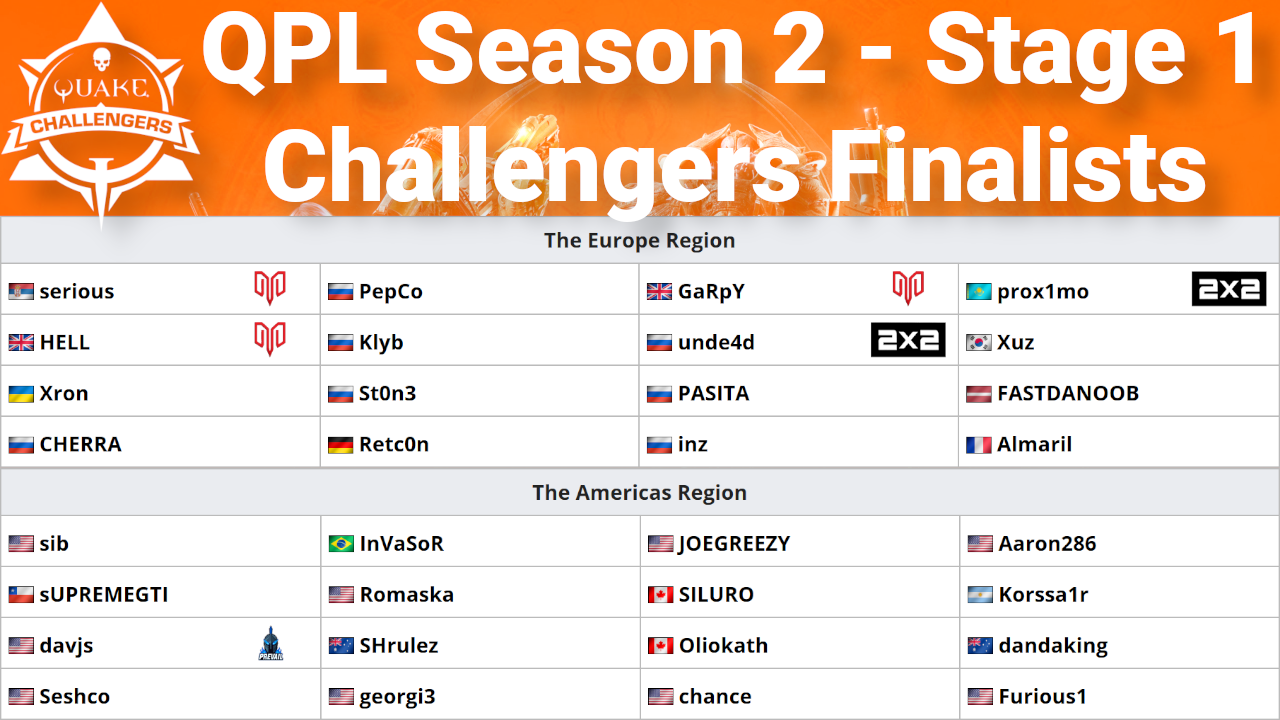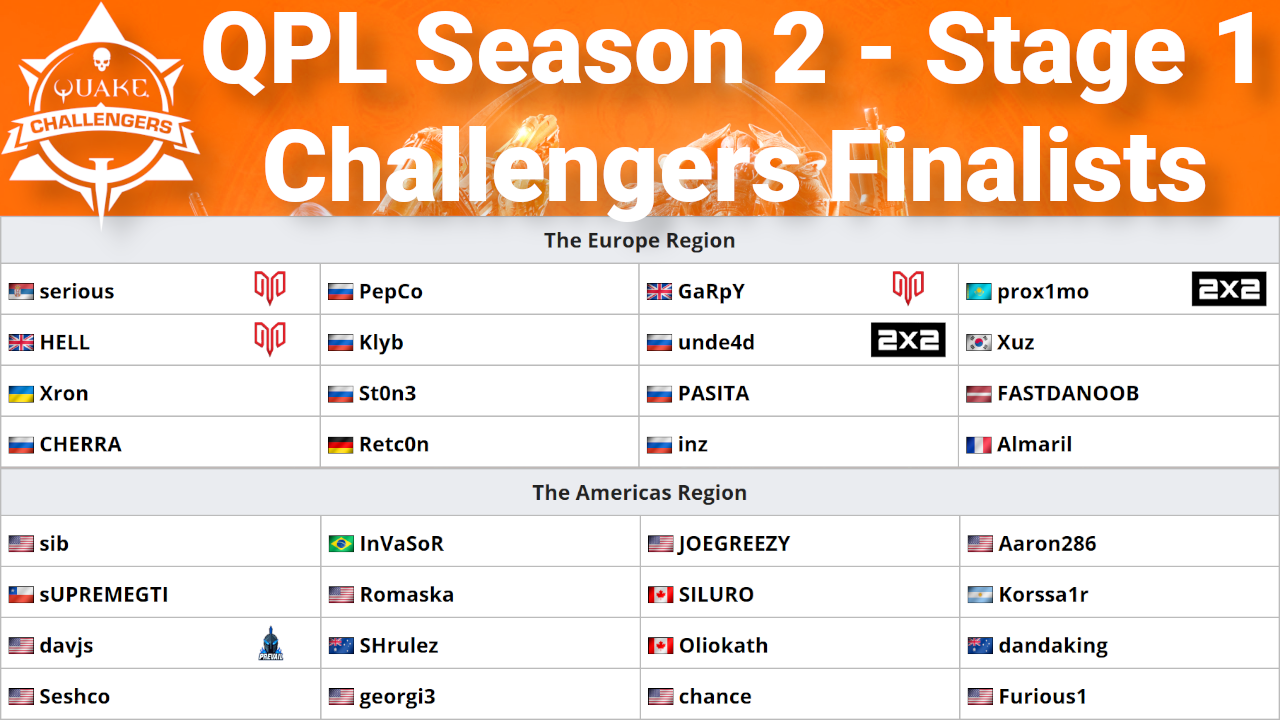 Both the Americas and the Europe region have a stacked tournament, where only two from both regions will walk away victorious. In both regions, the grand finalists will earn their spot for the relegation matches in the Quake Pro League Season 2: Stage 1 finals.
Next Saturday, the 21st of November each bracket will be played out in a double elimination format.
The European bracket will start at 14:00 CET / 08:00 ET
The Americas bracket will start at 20:00 CET / 14:00 ET
I hope to see you this Saturday. GL&HF!
About Author