Estoty Quake Champions Duel Tournament #10
Guys, we have made it into the double-digits! This week on Friday, November 20th, it is time for the tenth @EstotyGames Quake Champions Time Limit Duel Tournament!
Prize pool is $100, as usual.
Make sure to come by when the fierce battle commences once again. Remember that it starts super early, at 4 pm CET.
Sign up here.
Many of the competitors will be participating in the Quake Challenger League the following day. Join the Tournament to give them a good warm-up. 😛
The English match commentary will be streamed on rawaleen's Twitch channel, as usual.
See you all in Twitch chat! 🙂
PS: There is a new and fun way to interact! Rawaleen is part of the early access Channel Points Predictions on Twitch!
This means you can bet the Channel Points (ADAM) you've earned on rawaleen's Twitch channel on who will win in the matches!
Participants that predicted correctly will w in a share of the Channel Points from the losing outcome pool.
The predictions will automatically show up in the chat. You can't miss them!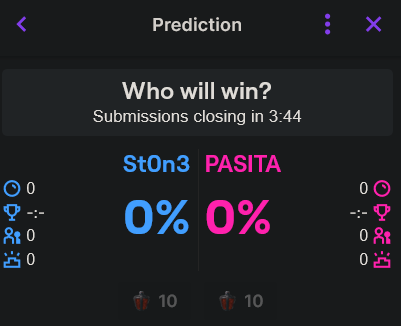 About The Author