Keltz breezes past baSe to secure third Estoty win
21 year old Swede Markus "Keltz" Mikaelsson swept aside all opposition in Estoty's 34th duel tournament, only dropping one map in his journey to the throne.
Yesterday Markus "Keltz" Mikaelsson plowed through Estoty Duel Tournament #34, marking the third notable Quake Champions tournament win for the young Swede. Mikaelsson had to beat several top names like Latvian bukster, American Strongsage and Russian St0n3 before finding himself in the grand final, where he faced off against former Quake Pro League player Alexander "baSe" Rybin.
In the Grand Finals, Mikaelsson sealed the deal by beating the Russian player in three maps to secure first place in the tournament.
Keltz has a long history of attending Estoty events, having managed to win two before, as well as finishing top six in over fifteen individual tournaments.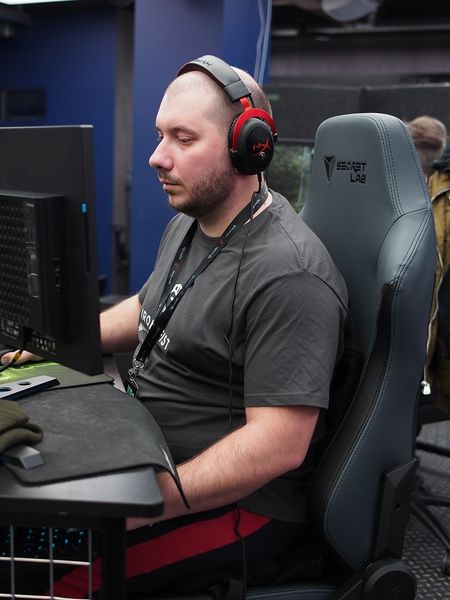 In 2022, Mikaelsson had a noticeable glow-up and started to contend more and more with the top names, inching his way closer to a Grand Finals spot and to being a top player in the competitive scene. I had a chance to briefly speak to him after the tournament, where he revealed that "winning wasn't too surprising" since he knew he was capable of beating all the players in a tournament setting; it was just a matter of pulling it all off in the same run.

Winning yesterday wasn't too surprising as I have beaten all of the players previously in a tournament setting, so I knew I was capable of it, but doing it to everyone at once and doing it so cleanly and only by dropping one map throughout the entire tournament felt great. There was nothing special that made me win other than just keeping track of the items, playing well mechanically and tactically really, but ever since I practiced with Base a few months back, something kind of clicked which made me more effective at playing the control but more importantly the out of control game and the importance of not feeding just because you lose control or have a shitty fight.

Markus "Keltz" Mikaelsson
Robbert "RobKorV" Korving and Michael "mickzerofive" Jenkins also had a quick chat with the Swede after the win on ShaftasticTV's Twitch channel, which can be found here.
With the new year knocking on the door and a potential Season 4 of Quake Pro League, Mikaelsson reveals he will continue playing for as long as he enjoys the game, and ends the interview with saying "if there will be any qualifiers, I will most likely be playing them."
About The Author