Join us this Sunday for Church of Quake Presents: Global Pick Up Games! 1PM EAST | 7PM CEST.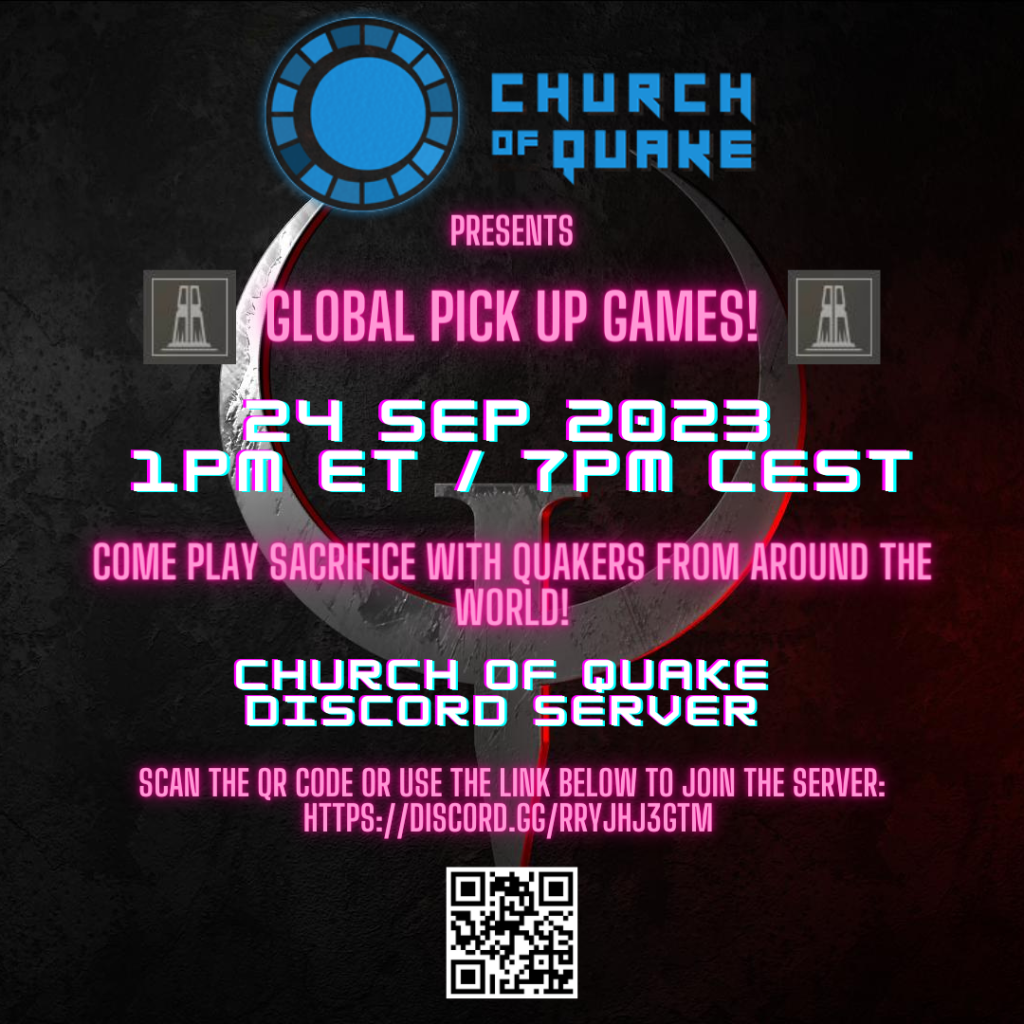 In 6 days on September the 24th we will be hosting a Global Pickup Event for anyone who wants to join in our discord. We are inviting people to play Quake Champions Premier 4v4 game mode Sacrifice! Our discord also includes a pubobot to help the games keep moving.
Important Links to follow: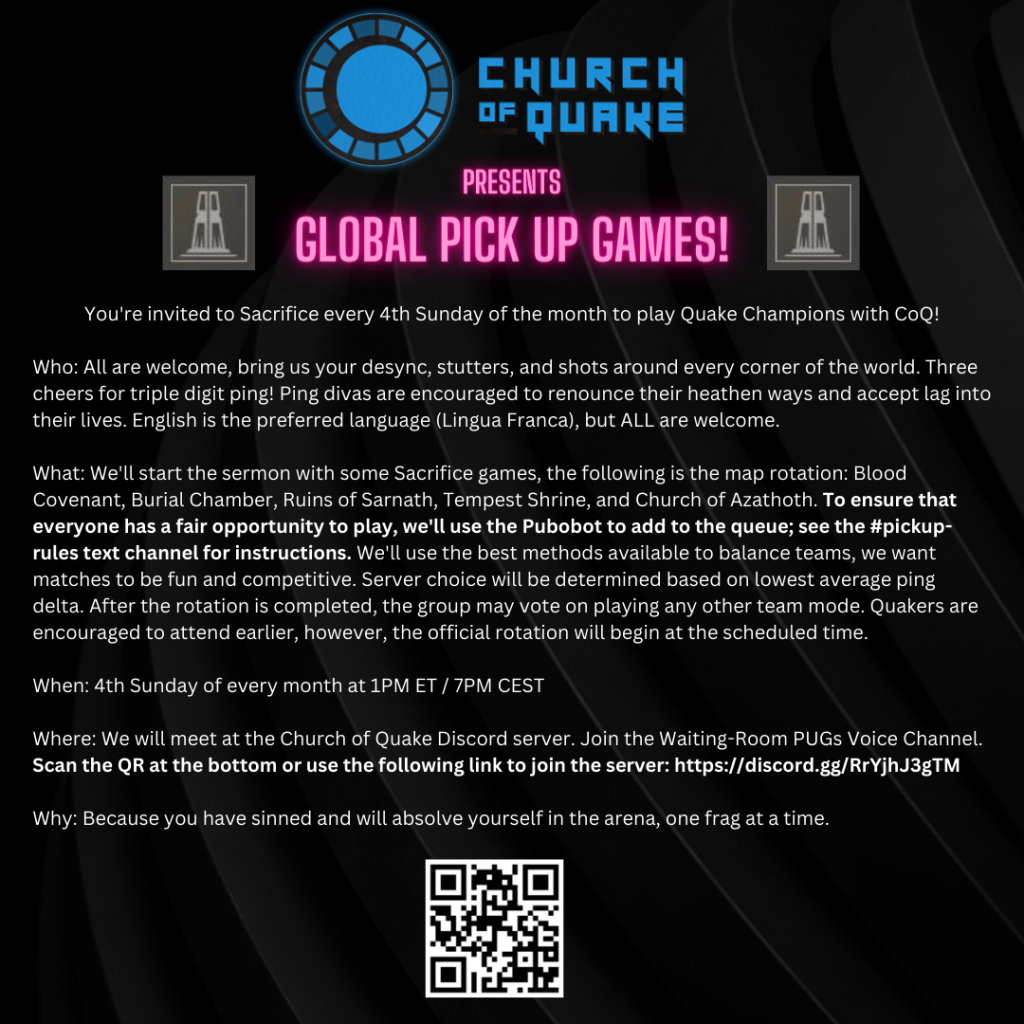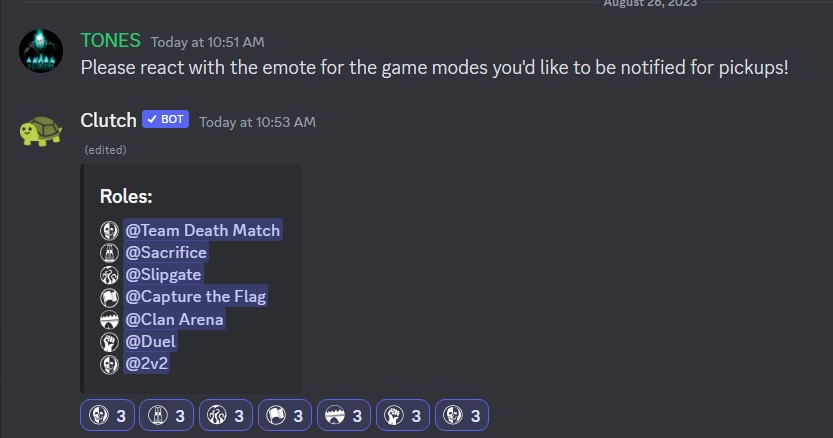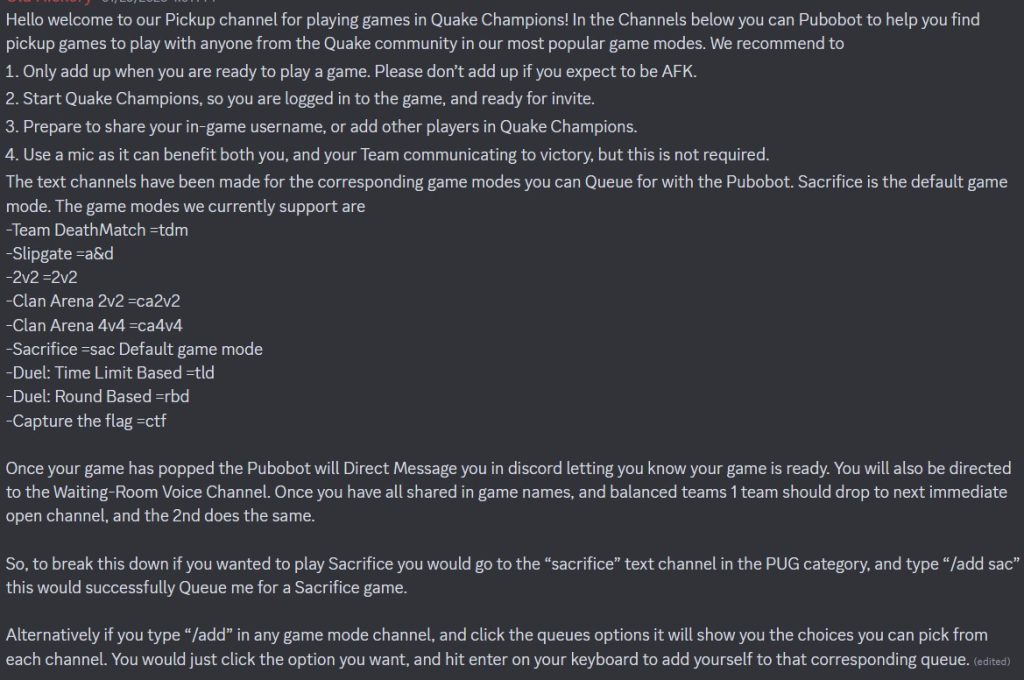 Happy Fragging Folks!
About Author