German Quake Community Duel season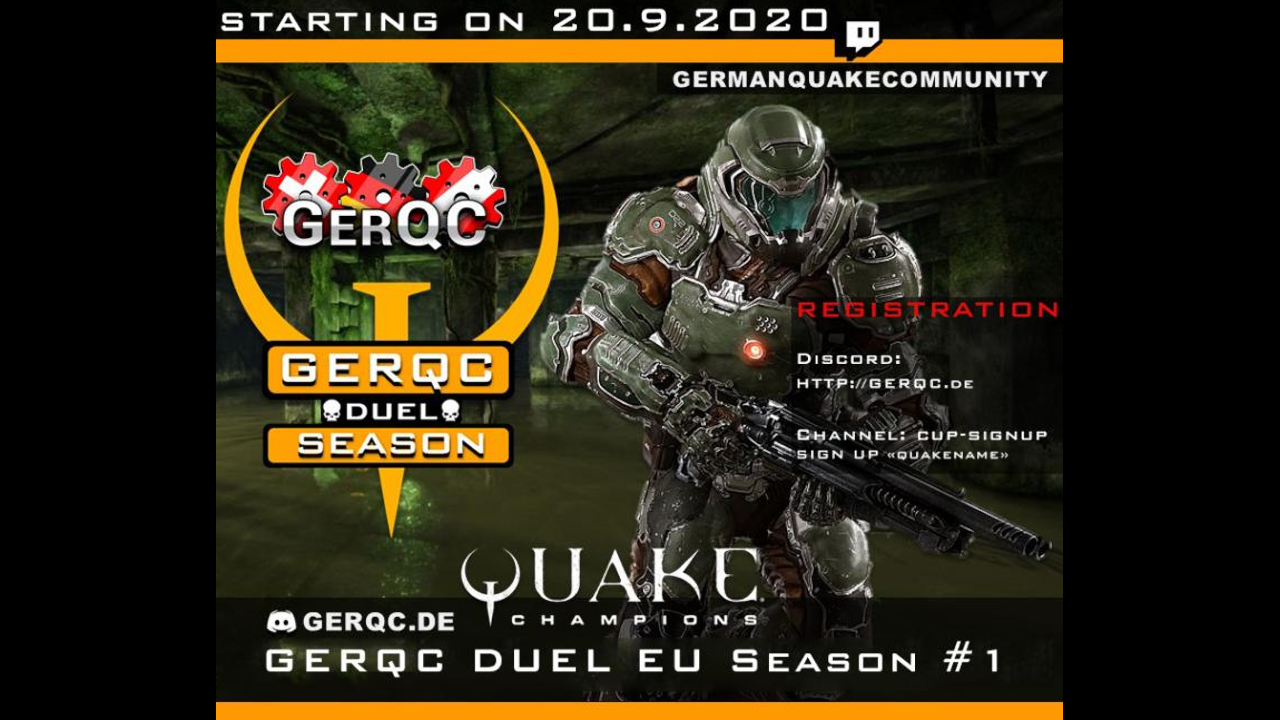 The German Quake Community Duel season is announced and ready for signups. The duel season is limited to European players. ELO limitation: no Elite players and you should have ~100 Duels played and your last duel was in the last 3 months.

Discord: http://gerqc.de/
Groups: https://challonge.com/ri4dv6l0
Approximately, 14 Duelists in a group compete for 2 months against each other and gain points per map. After the 2 Months, the top 4 players get to the Finals.
To join the League come to our Discord http://wirshaftendas.de/ go Channel "#cup-signup", send `sign up <qc ingame name>`
3 Maps per match while in the group format. The players get placed based on their ELO to the Groups / Leagues 1-4.
Group divisions:
League 1: ~ 1800-Elite(2099)
League 2: ~ 1500-1800
League 3: ~ 1200-1500
League 4: ~ 0000-1200
November 12th, 2020 it's the last match day.
Time Table
Registration End: September 20, 2020 12:00
Start of the Cup: September 20, 2020 13:00 (kick off stream)
Group Phase end: November 12, 2020 23.59
3rd Place Finals: November 14, 2020 13:00 (League 1-4 Bo5)
1st Place Finals November, 15, 2020 13:00 (League 1-4 Bo5)
About Author