Church of Quake is now on threads & instagram!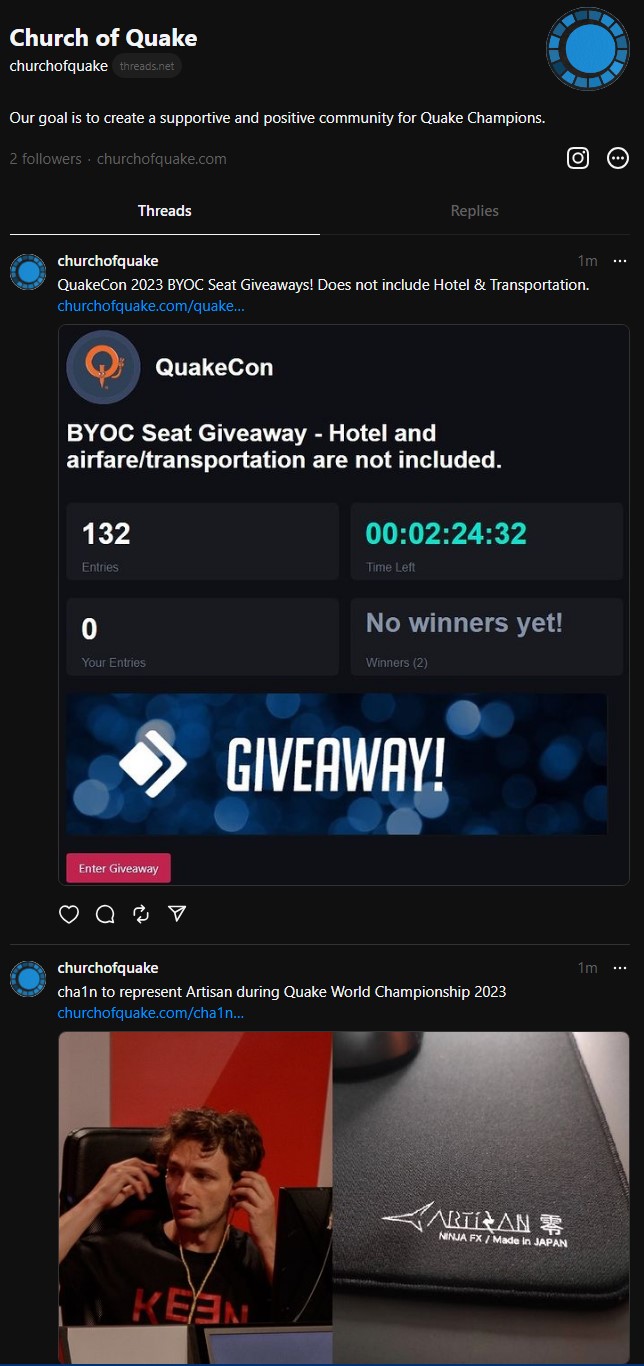 Good Afternoon Quakers! Here at the Church of Quake we are always trying to connect, and share the Quake Champions community with as many people as we can. With that in mind we have decided to open up accounts on Meta's new threads app & also an instagram account as well. These accounts are brand new, and we hope to fill them in the years to come with plenty of Quake Champions News & Content for you to enjoy!
New Accounts
Still Posting On These Accounts
HAPPY FRAGGING FOLKS & WE SHALL SEE EACHOTHER IN THE ARENAS!
About Author