AAARENA Arcade Mode Available Now!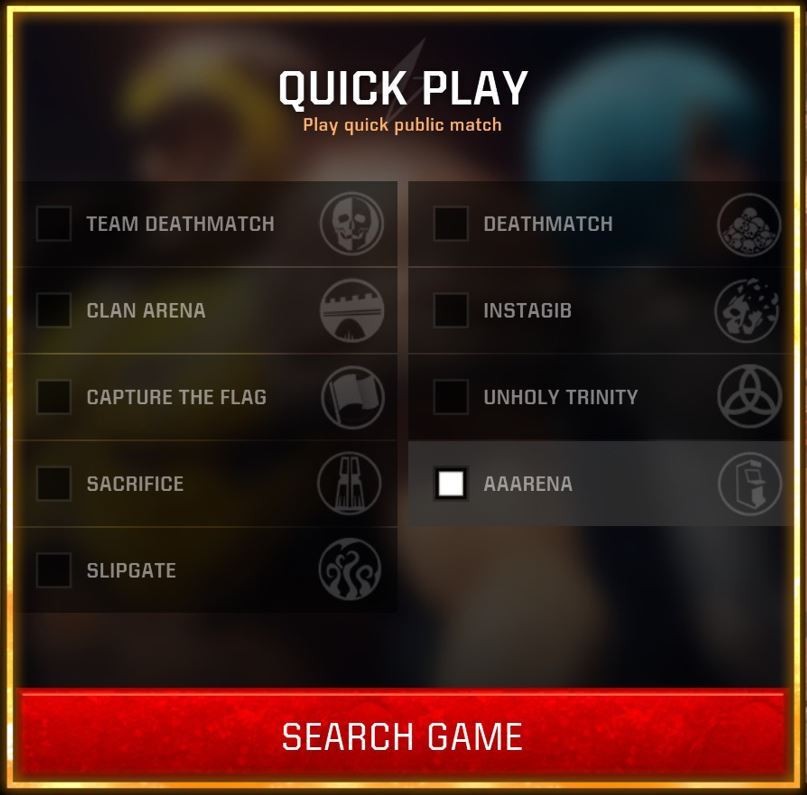 AAARENA one of Quake Champions arcade modes has replaced Hot Rockets for the time being in Quick Play.
AaaAaAAaaaAAAaaaaAAAAaAAaAaaaAaaaAaAaAaAaAaAAAAAaaaaaaaA! Play in a free for all deathmatch as B.J. Blazkowicz with his ability ready to pop.
In AAARENA You play as B.J. Blazkowicz from the classic id Software franchise Wolfenstein. As the description implies AAARENA is a FFA mode where everyone plays as B.J. Meaning everyone is able to passively heal, and dual wield.
If you are looking for some tips about hot to play B.J. you can check out our Champion page about him here. https://churchofquake.com/the-game/champions/b-j-blazkowicz/
The YouTuber Frothy made a wonderful video about B.J. a few years ago you can watch below.
About Author