zoot to make comeback to Quake casting – joins ins as caster for The Foundry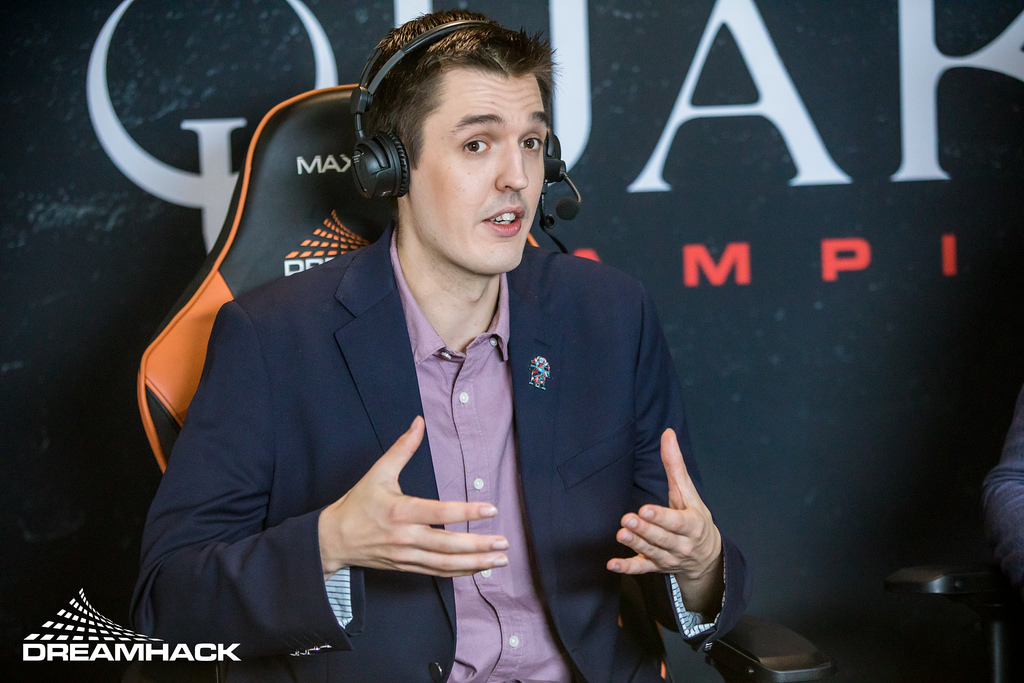 Xavier "zoot" Dhorne, who casted many notable Premier events for Quake Champions in 2017-2020 and Quake Live in 2012-2016, has been announced as the caster for Endpoint's LAN event in Sheffield this November.
Revealed in a post from Endpoint's Twitter today, it is official that after over three and a half years of inactivity, Dhorne will return to casting a high-level Quake event. The Englishman will be joining his old duo partner Bruno "ins" Pereira, with whom he casted many Quake Live tournaments with in the later stages of the game's competitive run; the two of them becoming known as the official community casters for the game. Perhaps most notably, Dhorne was part of the caster list for the first season of Quake Pro League, but dropped out halfway through after Stage 2. He was also part of the first World Championship of Quake Champions in 2017, in which he casted both the Duel and Sacrifice tournaments. In 2018, zoot commentated a whopping five different Premier events.
For a total list of Dhorne's notable broadcasts, see his Liquipedia page.
Picture: DreamHack
About The Author