Young Gamers Club King of the Hill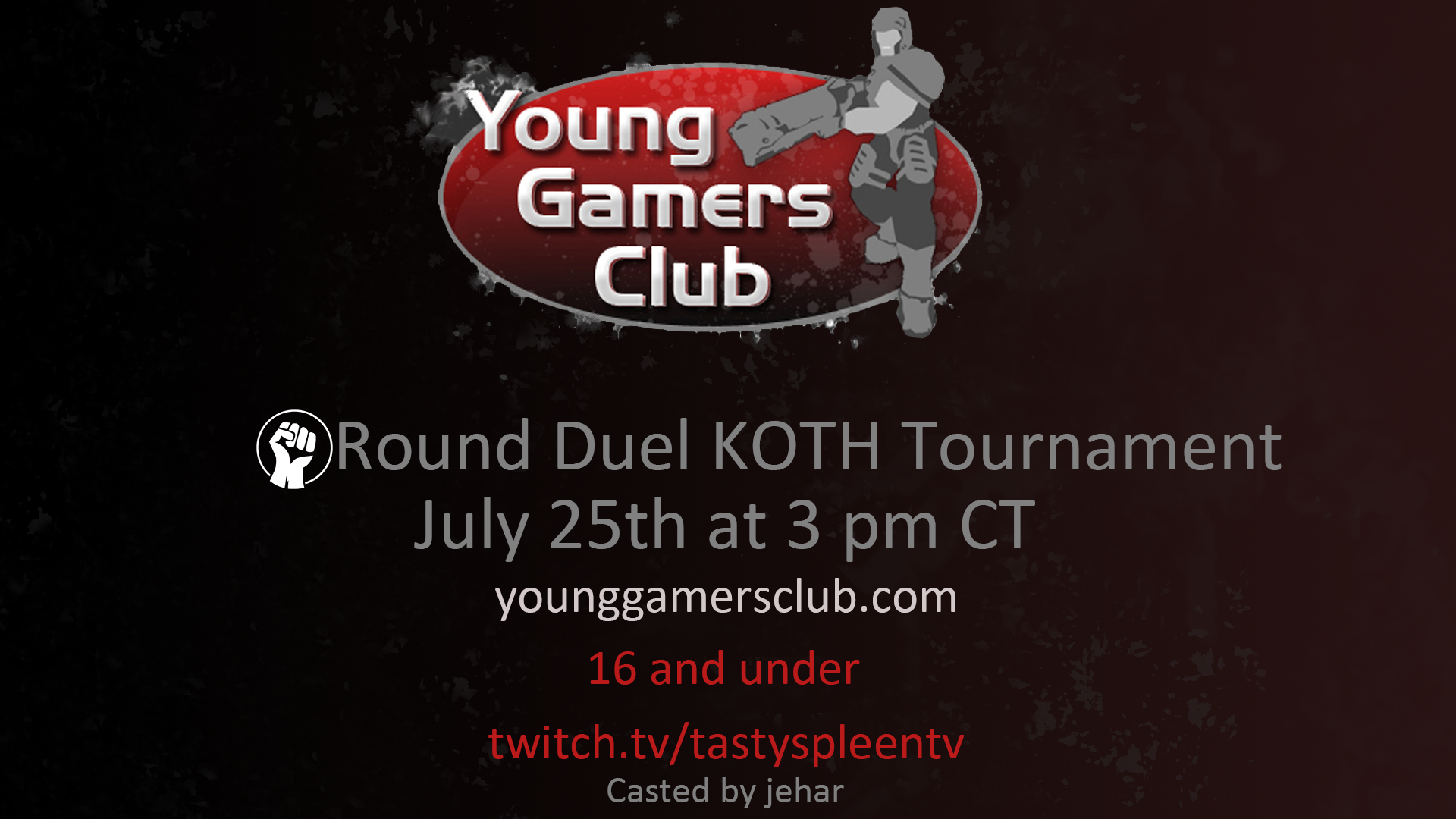 This one is for the 16 and under crowd. If you know a young gamer get them some duel rounds action in the this months King of the Hill tournament. The event will go down on Saturday July 25th at 3 pm CDT. Must be signed up by 2 pm. Winner will receive a $10 steam gift card.
Sign-up: https://www.toornament.com/en_US/tournaments/3745458038585556992/information
For more information about Young Gamers Club check out their website.
This event will be streamed by Tastyspleen.tv and shoutcasted by Jehar. Feel free to tune in and check out the next generation of Quakers.