State of Quake KOTH Tonight!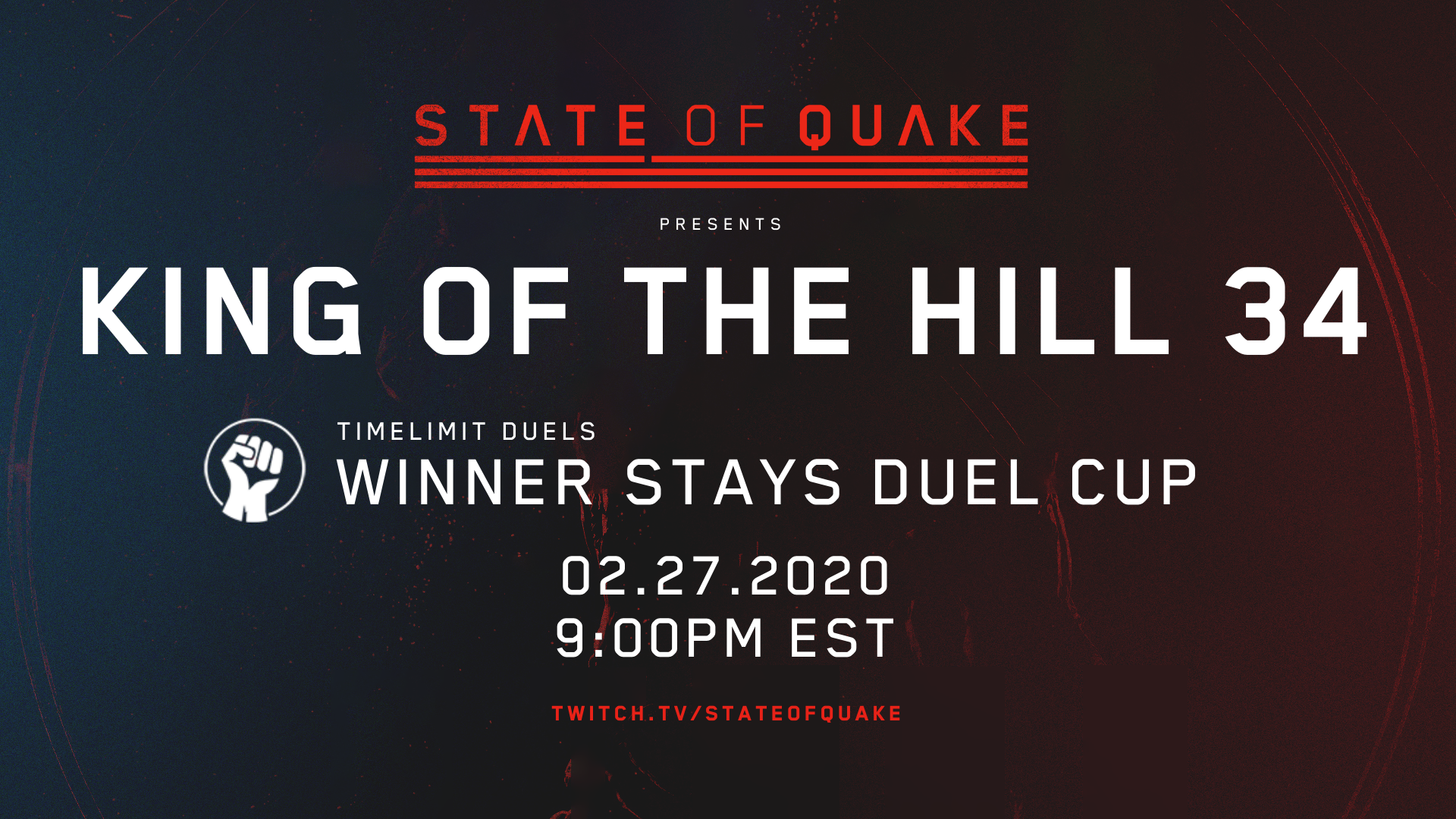 Join in for some King of the Hill action tonight with State of Quake.

Tune in at 9 pm est time at http://twitch.tv/stateofquake and see who will be the king.

Want to join in? Join the discord and sign up starting at 8 pm est.

All players are welcome, current skill (SR) will determine the list order. First map pick is determined by a coin flip. Winner will move on to the next challenger who will then pick the next map. Whoever is left standing at the end will win the event. All matches are best of 1 map, no champion bans.

See you tonight!

About The Author