Saturday Sacrifice Tournament, by The Dash Bracket (April 30th) – Registration open
Saturday Sacrifice #2 by The Dash Bracket (Apr 30th 2022, 3:00PM EDT)
Another Sacrifice tournament by the Dash Bracket is happening this Saturday, open to teams of four from both NA and EU regions. Grab a foursome for some weekend soul searching!
Check out the links below for more information and to sign up.
Discord: https://discord.gg/BqtPsjkNmp
Twitch: https://www.twitch.tv/nyxiadash
Organizer/Admin: nyxia-
Registration Form: https://docs.google.com/forms/d/e/1FAIpQLSeHB4tDL3AdyDIf58Wbr5NbdBj9gRCAHwrLr83l2sNwz6AcCA/viewform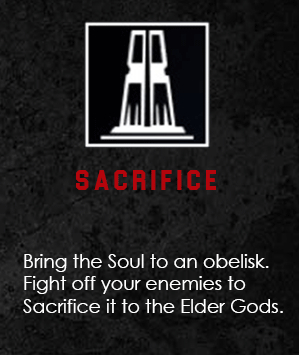 Watch
The event will be LIVE on April 30th @ 3:00PM EDT
Catch the action on Twitch here: https://www.twitch.tv/nyxiadash
Map Pool
Blood Covenant
Ruins of Sarnath
Tempest Shrine
Format
Bo1/3 – Bo1 The higher-seeded team drops a map, then the lower-seeded team picks one of the two remaining maps.
Bo3 The higher-seeded team picks the first map, and the lower seeded team picks the second map. The third map is the last remaining one.
Rules
Be sure to take in the rules before signing up:
https://smash.gg/tournament/saturday-sacrifice-1-by-the-dash-bracket/event/qc-sacrifice/overview/rules
About The Author