#QuakeProLeague Week 1 Recap | Challengers this Saturday.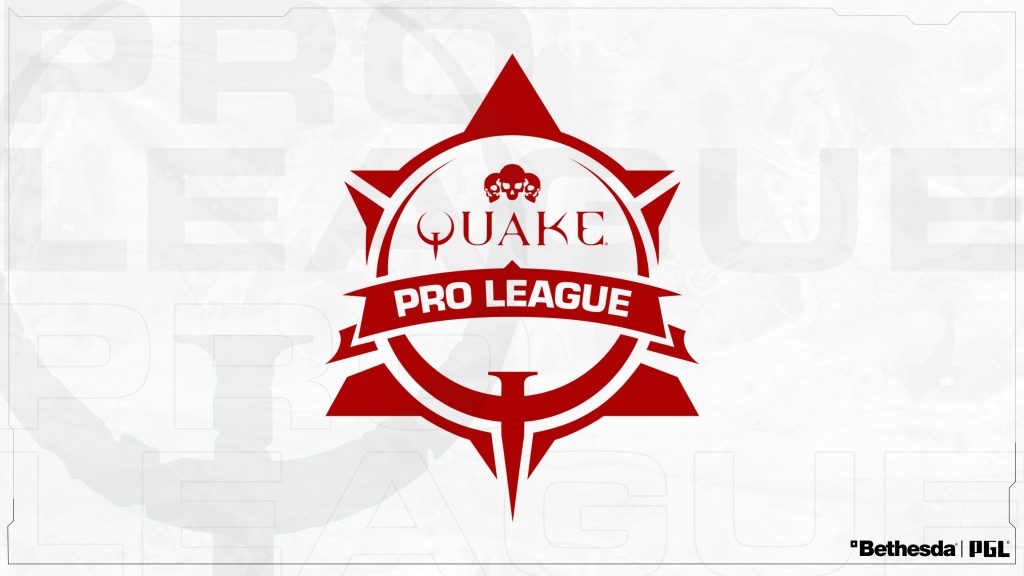 Good morning Quakers. The first broadcast for Season 3 of the Quake Pro League was over the weekend. VODS have been posted, and rankings have been updated. Check out the snippets, and links below. This Saturday February 19th will start the first Challengers event. That being Global Qualifier 1. More information for that should come closer to this weekend.
The Pro League is in partnership with Professional Gamers League (PGL). Season 3 will consist of an 18 week long normal season with 16 invited contestants. Regional Divisions have been removed for a Global Round Robin Format. Additionally, many will battle in the Challengers division for 8 qualifying spots at the World Championships seemingly later this August. This all accumulates into 26 weeks of brutal Quake plays from the best around the world.
BETHESDA NET BLOG WITH ALL THE DETAILS
QPL RANKINGS | MATCHUPS | GENERAL STATS
QUAKE CHALLENGERS QUALIFIER #1 TOURNAMENT PAGE
Follow the Quake twitter for all Current and Official Information.
CHALLENGERS QUALIFER TOURNAMENT PAGE – OPEN TO ALL COMPETITORS
16 INVITED PARTICIPANTS: Name | twitter Handle, Country, Team Name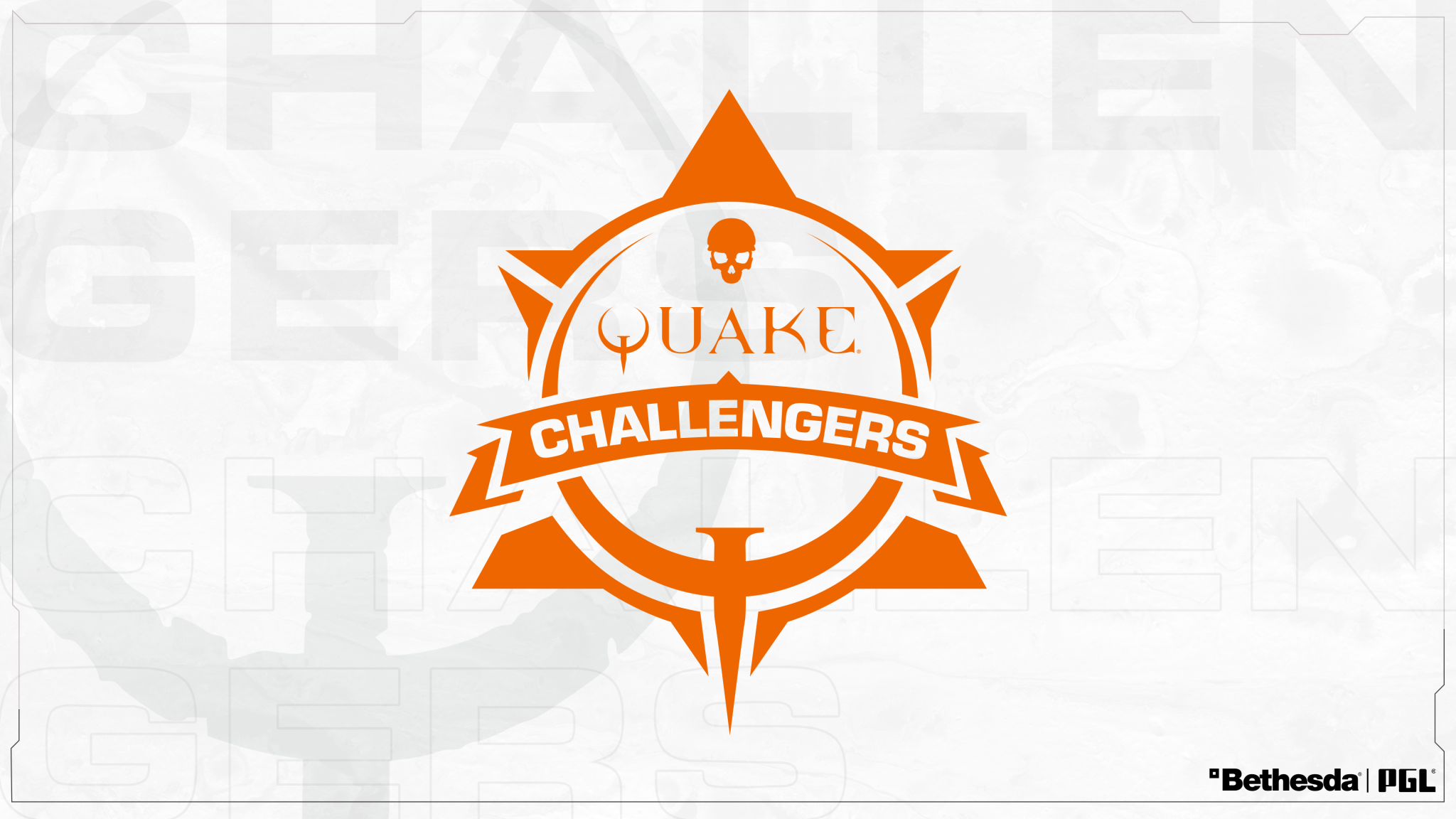 In addition to the main season there will be a challengers division that anyone can join. This will be 8 weeks spread out from February to July. There will be 4 weeks dedicated to Global – Qualifiers as well as a regional qualifier for: Australia, Europe/CIS, South America, and North America. 8 participants from the Challengers will meet up with the 16 invited participants at the Quake World Championship later this year in August to determine Season 3's winner.
If you are interested in participating in the Challengers qualifiers read the RULESET first. As it will explain everything you need to know. Registration is currently open for the 4 named regions above as well as 4 Global Qualifiers.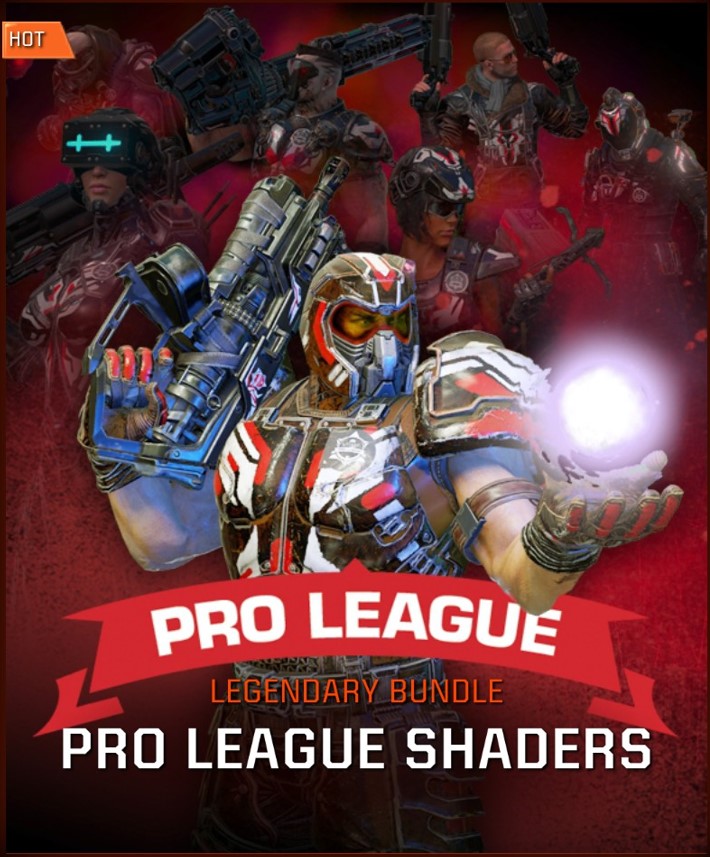 Lastly, If you have not already you can purchase the Quake Pro League themed shader pack for 1500 platinum in the in game store. Currently found in the outfits tab. Proceeds for the shader pack go back into the Quake Pro League e-Sports program. This shader pack comes with one skin variation for each of the 16 default champion skins, and 1 for each skin variation of the 11 default weapon skins.
HAPPY FRAGGING FOLKS, AND GOOD LUCK TO ALL THE CONTESTANTS PARTICIPATING!
HOW TO PLAY QUAKE:
QUAKE CHAMPIONS FREE 2 PLAY
HOW TO WATCH the QUAKE PRO LEAGUE e-sport:
DISCORD COMMUNITIES:
Find New People to Party up With (It Helps Our Q Times)
Official Quake Discord discord.gg/Quake Find Players in "party-finder" channel|ALL BUGS SHOULD BE REPORTED TO THE QC FEEDBACK – BUG REPORTS CHANNEL.
Church of Quake discord.gg/qTVK684stc MAKERS OF WIKIS|NEWS|GUIDES|LORE
Official Bethesda/Zenimax Discord discord.gg/bethesda Replacing Beth.net Forums
WEBSITES | TWITTERS | FORUMS
Steamdb.info For
ON-GOING COMMUNITY PODCASTS:
Quake Champions BattlePass WEEKLY |DAILY CHALLENGES:
Weeklies for BattlePass change at 8:00 PM EAST Wednesdays|2:00 AM CEST Thursdays.
Dailies change at 10:00 PM EAST | 4:00 AM CEST.