#QuakeProLeague Season 2 Finals Starting This Thursday at QuakeCon!
QuakeCon is a little over 72 hours away at the time of writing this, and boy is it shaping up to be a grand one this year folks. We have Premiers, and Panels from all over the Bethesda/Zenimax family. I'll leave the schedule below for QuakeCon 2021 in case you missed it. But, we are here for QUAKE, and we won't have to wait much longer. We will be getting a full Quake Pro League Final's break down this Wednesday. When it posts we will make sure you are made aware. QuakeCon will start at 2:00pm EAST | 8:00PM CEST This Thursday the 19th. The Welcome event will lead us right into the "Celebrating 25 years of Quake with id Software, and MachineGames." I wonder what that will be 🙂 The last thing to note is there will be a "Let's talk Quake" 10:30 AM EAST | 4:30 PM CEST Friday, the 20th. We may here more about the future of Quake Champions during this panel.
Good Luck and Have Fun to all competing in the QPL Finals this year. It has truly been a wonderful season.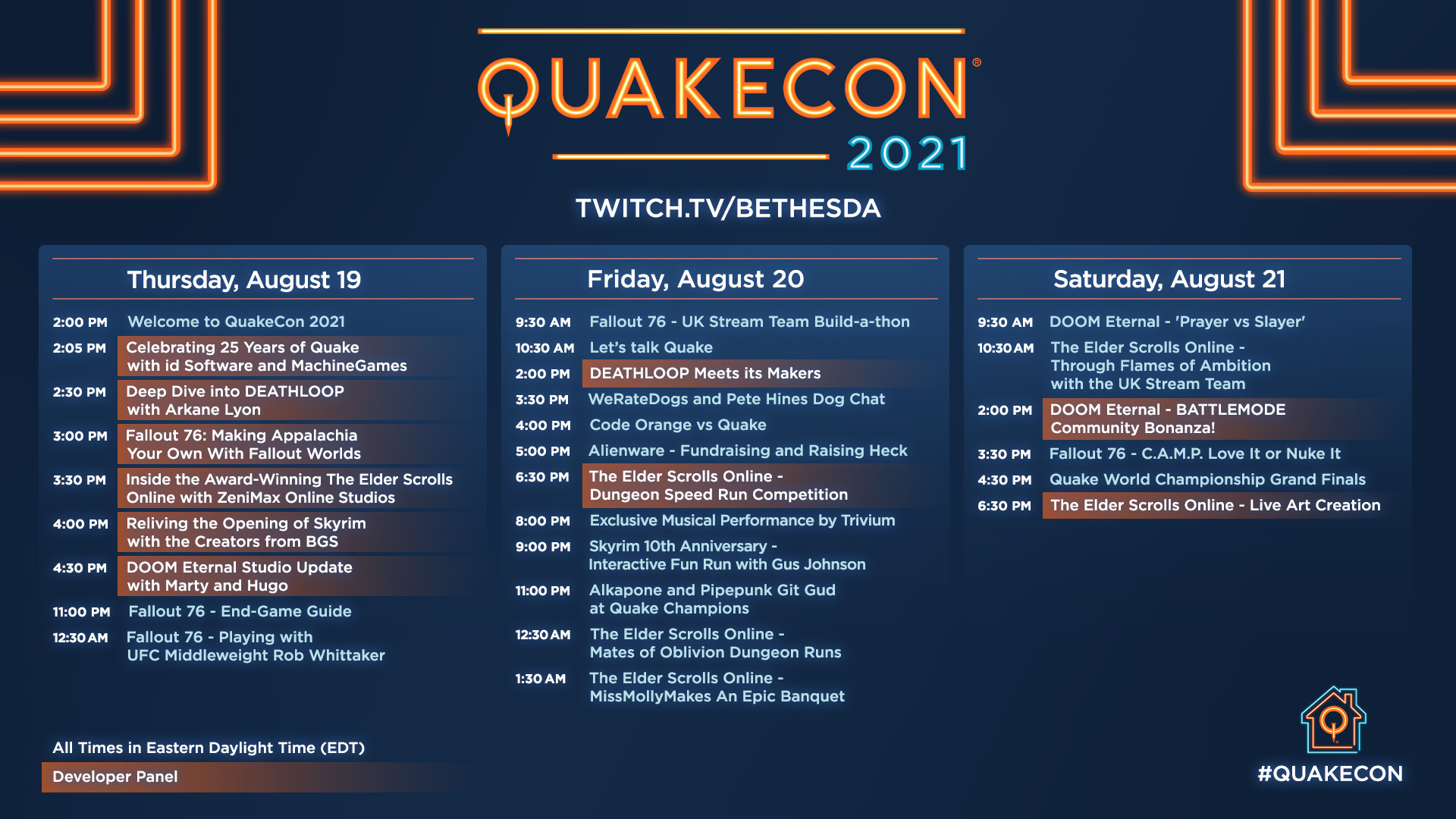 In the meantime you check out the QuakeCon website here: https://quakecon.bethesda.net/en/
Quake Pro League website: https://quake.pglesports.com/
Official QuakeCon twitter: https://twitter.com/QuakeCon
Official Quake twitter: https://twitter.com/Quake
Quake Champions Skin: Log in to Quake Champions during QuakeCon and receive this year's exclusive QuakeCon 2021 Gauntlet weapon skin, profile icon, and nameplate! Available until August 23.
About The Author