#Quakecon 2023 tickets go on sale in one hour at 12pm EAST | 6pm CEST. 111 DAYS TILL CON!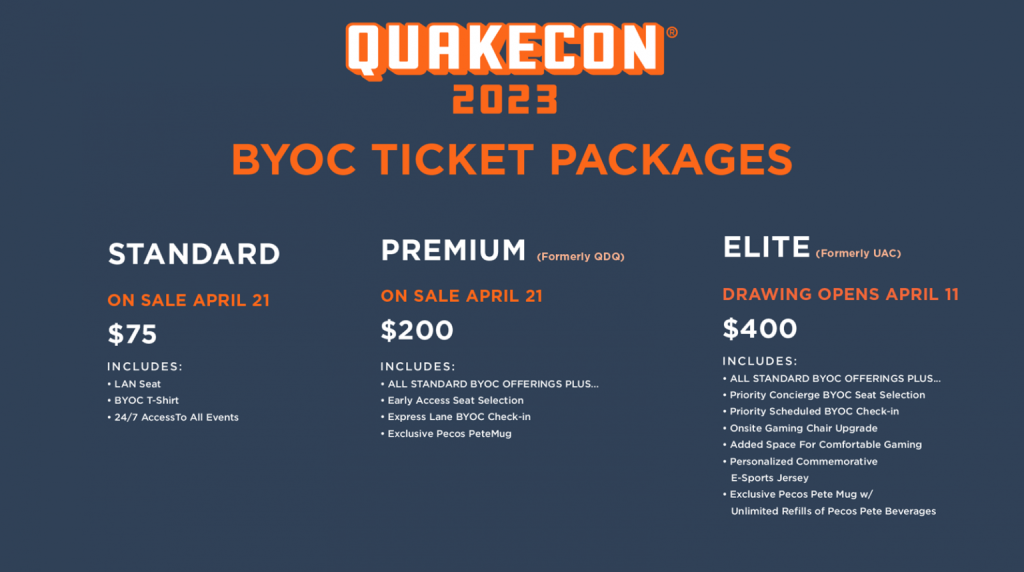 Good morning Quakers! in about one hour ticket sales will be live for Quakecon 2023. Elite members should have been picked by now, so do check your email to see if you have been drawn. If you did not get drawn for the Elite package then you still have the Premium for $200, and the Standard for $75 options. Quakecon is better with friends. Ask your favorite Quake centered discord if they plan on going, and pick seats together. Lastly I was able to knock about $250 off my hotel reservation at the Gaylord resort just by making a Marriott Bonvoy account. Its literally just an email signup, so try and take advantage of that. I highly recommend planning your trip now as prices for rooms, travel, and renting cars will only get more expensive as we get closer to the event. Look for a roommate to help lower the costs.
HAPPY FRAGGING FOLKS & AND WE SHALL SEE EACHOTHER IN AUGUST!
About Author