#QuakeCon 2022 Starting now!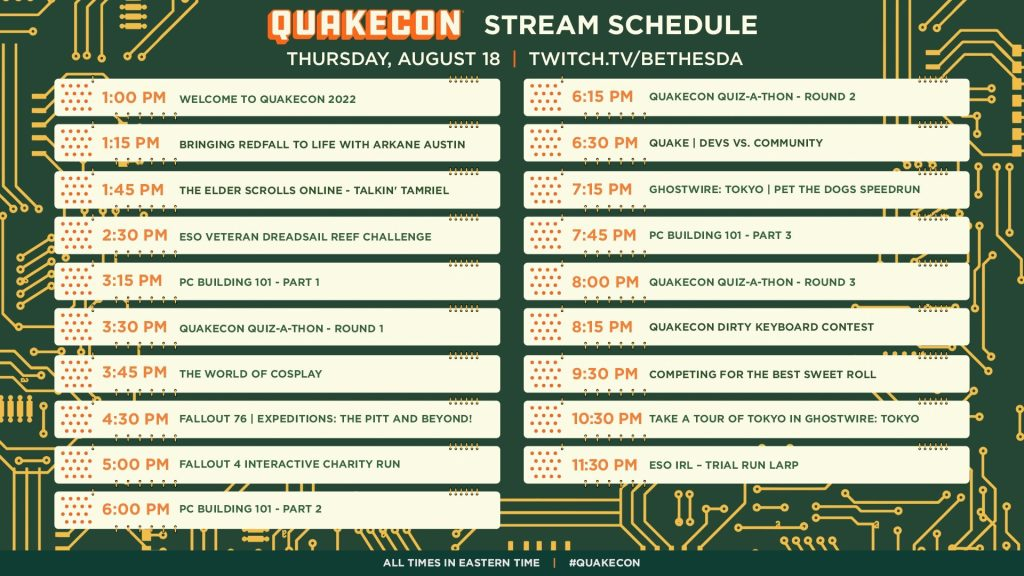 Good Morning Quakers! QuakeCon 2022 is just moments away kicking off with "Welcome to QuakeCon 2022" at 1PM EAST 7PM CEST. Neither id Software, Bethesda | Zenimax, or Microsoft have primed us for any particular announcements. That does not mean nothing is in store for us. The QuakeCon Welcome event seems to be the place for any brand new announcements if they were to happen. But, QuakeCon 2022 is jammed pack full of community activities as it's focus always has been. So, check out the festivities for QuakeCon 2022.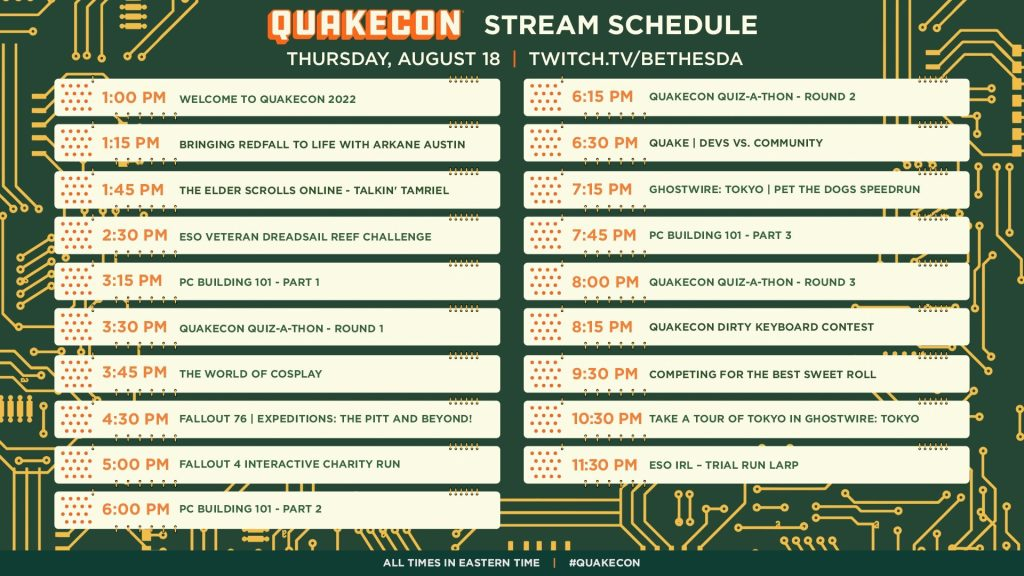 HAPPY FRAGGING FOLKS, AND WE SHALL SEE EACHOTHER IN THE ARENAS.