Myztro RAVE defeat DBE 2-0 to secure 12th consecutive 2v2 tournament win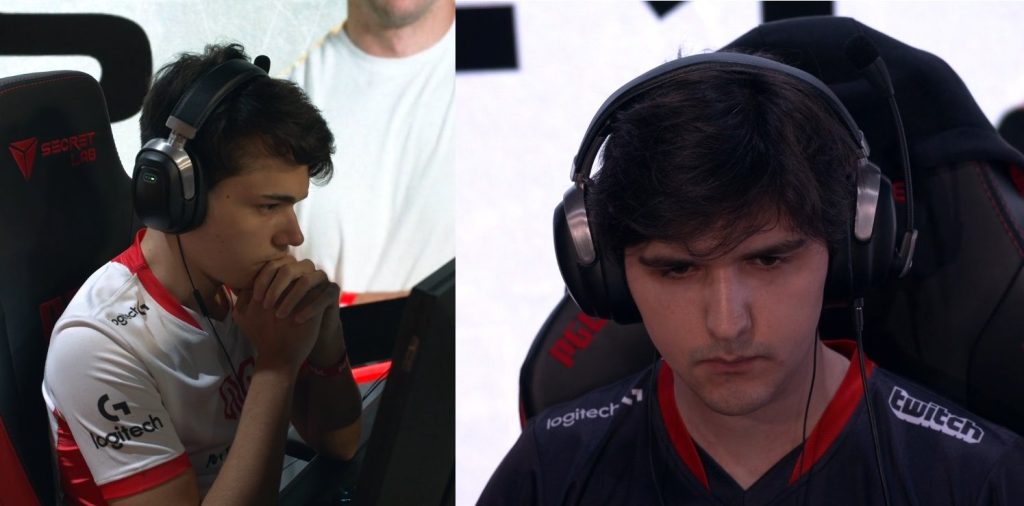 Myztro Gaming members Marco "VENGEUR" Ragusa and Adrián "RAISY" Birgány have won every single 2v2 tournament they have played together in 2022.
Last weekend Myztro RAVE, a team that presumably started as a casual spin-off of legendary Quake organisation Myztro Gaming by RAISY and VENGEUR, combined forces again to win both the North American and European edition of TastySpleen's 2v2 tournament, taking home roughly $213. These wins marked their 11th and 12th consecutive 2v2 TDM tournament win in a row, and clearly puts them on the throne as the best duo in the world right now.
Their wins last weekend came on the back of plowing though the Open Qualifier and later being crowned champions in the Finals of DBE World Cup 2022 ten days ago, where they secured $750 and gear prizes after taking down ENDING BIG (Av3k & k1llsen) in four dominant maps.
Their run started in January this year when they attended the 1st European edition of TastySpleen's cup under the Myztro Gaming tag. Ever since then, they have attended nearly all of them, only missing out on the fifth rotation. The now famous "Myztro RAVE" tag wasn't put together until May 15th, when they attended the third set of tournaments. Playing under Myztro Gaming or Myztro RAVE – Does it really matter? Their dominance the whole year speaks for itself, plowing through every tournament they have attended.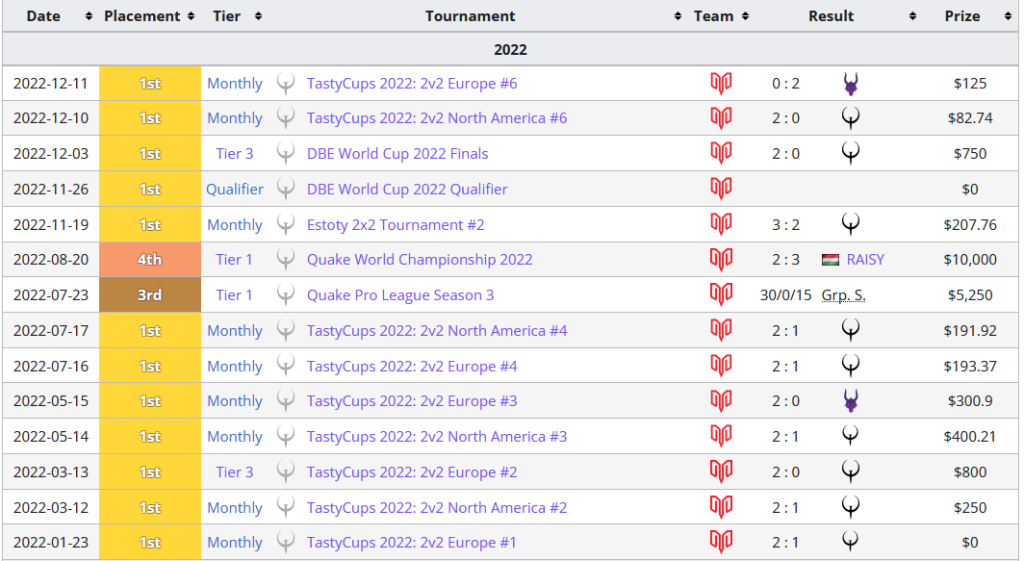 As seen above, the European squad attended the North American tournaments too, meaning they had to play with a much higher ping than usual to reign supreme.
Both players celebrated the streak and expressed their gratitude to one another on Twitter afterwards, with RAISY claiming "it was not an easy task."
The Italian and Hungarian's estimated earnings for the whole year in 2v2 alone is at least $3,300.
About Author